Ex-Ethics Chief Walter Shaub Warns William Barr Will Try To Interfere In 2020 Election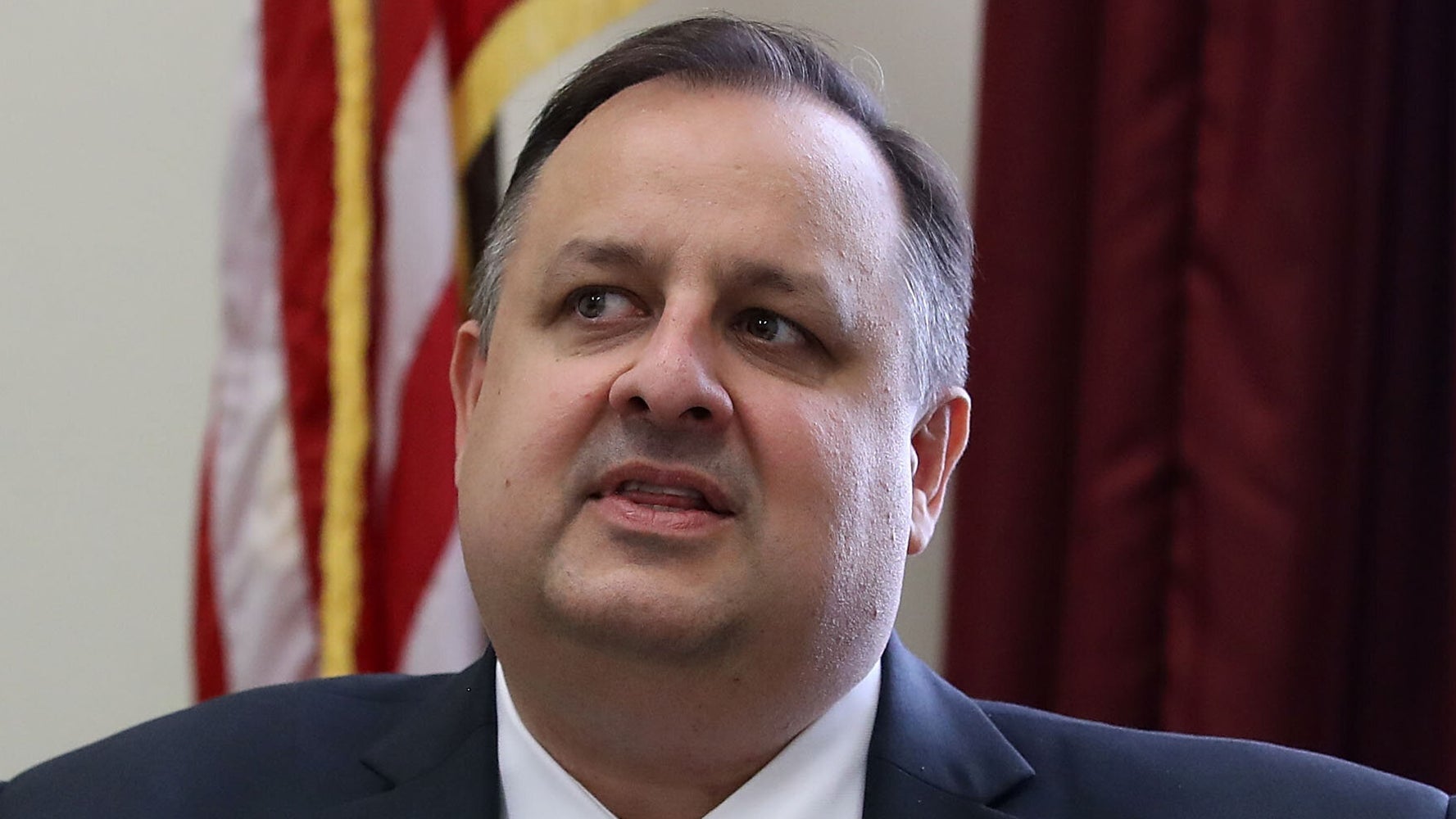 Walter Shaub, the former head of the U.S. Office of Government Ethics, on Tuesday called Attorney General William Barr a "threat to democracy" and warned he may try to interfere in the 2020 presidential election to benefit President Donald Trump.
MSNBC's national affairs analyst John Heilemann issued a similar caution, while CNN's chief legal analyst Jeffrey Toobin described Barr as "a Fox News bot."
In a lengthy Twitter thread, Shaub accused Barr of misleading the public after he rejected the Justice Department's inspector general report that found the FBI was not politically motivated in launching a probe into the Trump 2016 campaign's links to Russia. Barr is overseeing a separate criminal investigation into the start of the probe, being conducted by attorney John Durham.
"It's important not to make the same mistake twice," wrote Shaub. "Some people underestimated Barr's ruthless partisanship before. No one should do that again. Like Trump, Barr is capable of doing anything he can get away with— and that includes interfering in the 2020 election, if we let him."
Check out the full thread here:
Heilemann, appearing on MSNBC's "The Last Word," told host Lawrence O'Donnell that Bar had behaved "from the moment he walked into this job" as "a ruthless, relentless political hack and a thug."
The "most terrifying thing" was the separate investigation that he'd promised to conclude in the spring which, Heilemann predicted, would see Barr "try to interfere in the American election" when "he's going to bring out a cooked investigation to try to advance Donald Trump's political interests."
Check out the segment here:
Toobin, meanwhile, likened Barr's conduct to "something that happened in the Soviet Union, not in the United States."
Calling all HuffPost superfans!
Sign up for membership to become a founding member and help shape HuffPost's next chapter