Feinstein Demands Barr Hand Over Whistleblower Report: This Is 'Unacceptable'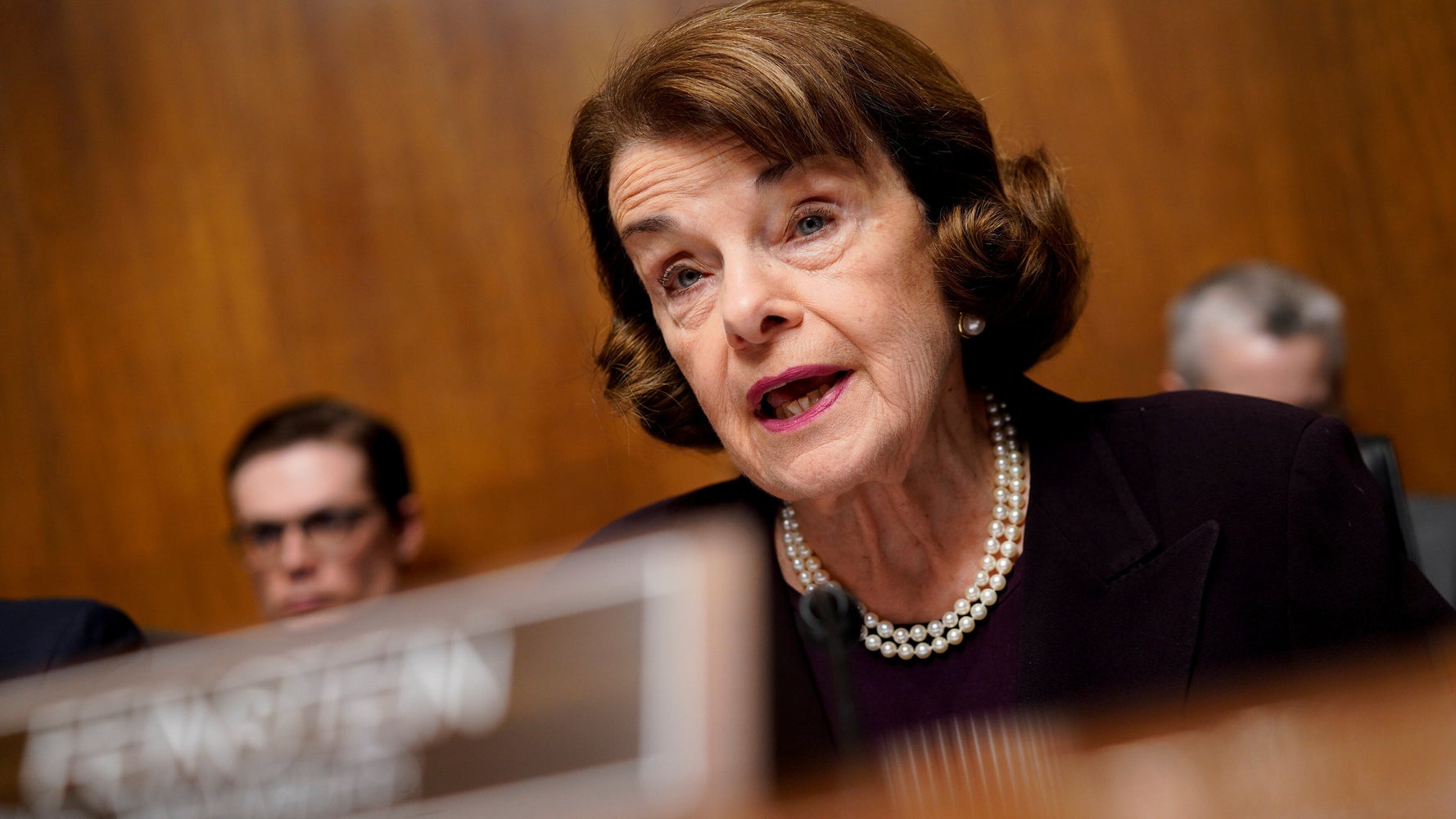 Sen. Dianne Feinstein (D-Calif.) is demanding that Attorney General William Barr release a whistleblower report that reportedly sounded the alarm on President Donald Trump's requests for Ukrainian President Volodymyr Zelensky's help in securing the 2020 election.
"If media reports are correct that President Trump delayed military aid appropriated by Congress in order to get Ukraine to investigate a political opponent, it's difficult not to see that as an abuse of presidential authority, plain and simple," Feinstein ― the lead Democrat on the Judiciary Committee ― said in a statement Saturday.
Trump called Zelensky in July and asked him about eight times to assist attorney Rudy Giuliani with a probe into former Vice President Joe Biden's son, Hunter, The Wall Street Journal reported Friday. Trump is said to have believed that it could hamper the elder Biden's presidential bid.
Acting Director of National Intelligence Joseph Maguire has been refusing to hand over to Congress an Aug. 12 report from an intelligence officer who flagged Trump's alleged comments, according to The Washington Post. The outlet reported that the White House legal counsel's office also is attempting to hide the report from Congress.
Feinstein called the Trump administration's defiance "unacceptable."
"The president is essentially saying that Congress has no right to investigate the executive branch, which is a direct attack on the separation of powers," she said. "Oversight is a constitutional function of Congress."
The senator sent a letter to Barr on Friday "demanding that the whistleblower report be transmitted to Congress, which is required by law," she said in her statement. Feinstein also wants to know what advice may have been given to Maguire to prompt him to withhold the report.
"Covering this up will only make matters worse for this administration," she said.
Feinstein joins a chorus of Democrats calling for the release of the report, including Senate Intelligence Committee Vice Chair Mark Warner of Virginia and House Intelligence Committee Chairman Adam Schiff of California, who have offered the administration the opportunity to clear the matter up in the coming days.
For several months, Giuliani has tried gin up suspicion surrounding Hunter Biden's past position on the board of Ukrainian energy firm Burisma Holdings, for which he was paid up to $50,000 per month, The New York Times reported.
His board membership ― which began in 2014 and ended in April ― has been a matter of public record for years. His membership overlapped with his father's tenure as vice president, during which time the elder Biden pushed for the ouster of Viktor Shokin, Ukraine's former prosecutor-general, who was helming a corruption probe into Burisma.
According to the Times, during the last year of President Barack Obama's administration, Biden "threatened to withhold $1 billion in United States loan guarantees if Ukraine's leaders did not dismiss the country's top prosecutor, who had been accused of turning a blind eye to corruption in his own office and among the political elite."
No evidence has emerged, however, that Biden was aware of the Burisma investigation, and Giuliani's theory remains unfounded.
Responding on Friday to Trump's alleged communication with Zelensky, Biden said if true, it would indicate that "there is truly no bottom to President Trump's willingness to abuse his power and abase our country."
"It means that he used the power and resources of the United States to pressure a sovereign nation … to subvert the rule of law in the express hope of extracting a political favor."
REAL LIFE. REAL NEWS. REAL VOICES.
Help us tell more of the stories that matter from voices that too often remain unheard.