GOP Rep. Louie Gohmert, Who Wrote Off Mask Wearing, Tests Positive For COVID-19
Rep. Louie Gohmert (R-Texas), who has been seen without a coronavirus face mask in the U.S. Capitol and last month downplayed the importance of wearing one, has confirmed that he has tested positive for COVID-19.
In a video posted to Twitter Wednesday afternoon, Gohmert said he tested positive for the virus during a routine test given to him upon his arrival at the White House earlier that morning. He said he is asymptomatic and that he has been wearing a mask in recent days, including during Tuesday's House Judiciary Committee hearing with Attorney General William Barr.
"I've worn a mask more in the last week or two than I have in the whole last four months," he said, then suggested that his mask may have inadvertently caused his infection since he was frequently adjusting it with his hands.
"I can't help wonder if that puts some germs in the mask," he said. "Now that I apparently have it, I will be very, very careful to make sure that I don't give it to anybody else."
The 66-year-old lawmaker was seen wearing a bandana around his neck at Tuesday's hearing, during which he questioned Barr about protests taking place and their relation to the virus's spread.
But Gohmert was not wearing a mask when he arrived for the hearing directly behind Barr, who also wasn't wearing a mask, according to video shared on social media by a reporter for The Hill.
Gohmert received a coronavirus test before he planned to fly to Texas with President Donald Trump, Politico first reported, citing multiple unnamed sources.
He returned to his Capitol Hill office to inform his staff of his positive test in person, ABC News reported, citing unnamed "people familiar with the matter."
Gohmert's chief of staff, Connie Hair, did not immediately respond to HuffPost's request for comment Wednesday but tweeted that the congressman wore a mask during Tuesday's hearing unless he was speaking and "has been wearing one."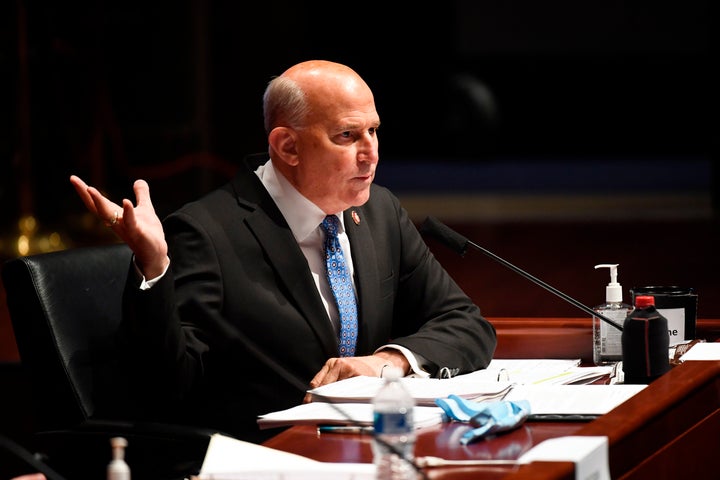 House Speaker Nancy Pelosi (D-Calif.) told an MSNBC reporter that she is "so sorry for him" upon hearing the news of Gohmert's diagnosis.
"But I'm also sorry [for] my members who are concerned because he has been showing up at meetings without a mask and making a thing of it," she added. "Hopefully, now, he will look after his health and others."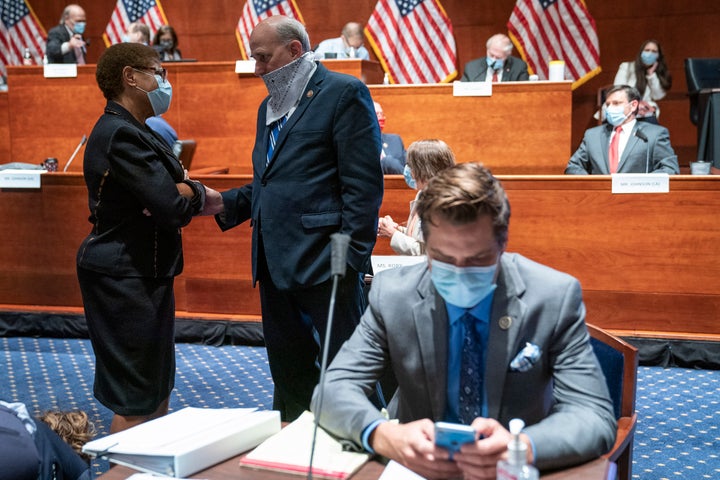 Gohmert, an eight-term representative, said last month that he would not wear a facial covering, which health officials recommend to prevent the virus's spread. He argued in an interview with CNN that he is tested regularly for the virus and has never had it.
"But if I get it, you'll never see me without a mask," he told the news outlet.
Gohmert made similar statements during a meeting with Trump in May, when he told attending media outlets that members of Congress are tested regularly for the virus and that "the only reason we would wear masks is if we were trying to protect ourselves from you, in the media. And we're not scared of you."
A HuffPost Guide To Coronavirus
Calling all HuffPost superfans!
Sign up for membership to become a founding member and help shape HuffPost's next chapter