GOP Rep. Thomas Massie Says He Wouldn't Convict Accused Killer Kyle Rittenhouse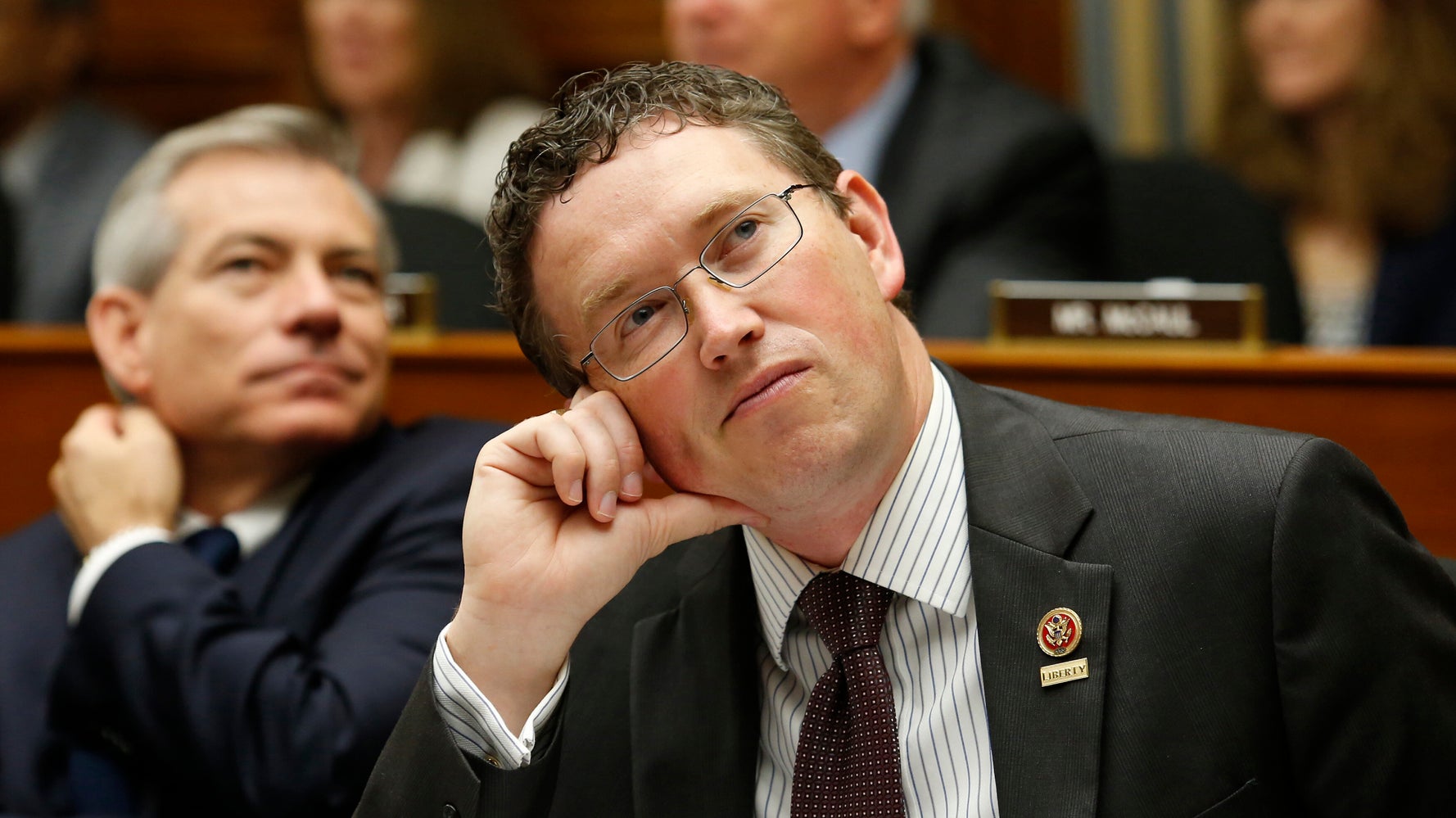 Kentucky Rep. Thomas Massie, a Republican, defended the 17-year-old accused of killing two protestors and injuring a third in Kenosha, Wisconsin, last week.
"He also exhibited incredible restraint and presence and situational awareness," Massie said Thursday on WVHU, a talk radio station in West Virginia. "He didn't empty a magazine into a crowd."
Kyle Rittenhouse has been charged with murder in the fatal shootings of the two demonstrators on Aug. 25 during a protest after Jacob Blake, a Black man, was shot in the back seven times by police in Kenosha.
Cell phone video captured the moment Rittenhouse appeared to fire at protestors Anthony Huber and Gaige Grosskreutz, who attempted to confront Rittenhouse over the fatal shooting of Joseph Rosenbaum earlier that night. Huber was killed in the shooting captured on video, and Grosskreutz was shot in the arm but survived.
Rittenhouse, who is from Illinois, had posted multiple times on social media about his love of police. And as Buzzfeed News first reported, he was also front row at a Trump rally earlier this summer. The teen arrived armed at the protest, along with other white vigilantes who appeared to have been organized by a Facebook event encouraging right-wingers to show up against anti-racism protesters.
"Any patriots willing to take up arms and defend our city tonight from the evil thugs?" the Facebook event description read. "No doubt they are currently planning on the next part of the city to burn tonight."
In his interview on Thursday, Massie said he would not convict Rittenhouse for the alleged killings.
"I think the strongest thing he has for him is the actual video evidence," Massie said. "And if I were on a jury and all I had was the evidence that I have been able to acquire through social media and the videos that are out there, I would not convict him of a single one of these charges."
President Donald Trump has also defended Rittenhouse, saying the teen "probably would have been killed" if he hadn't shot the protestors.
"He was trying to get away from them, I guess … and he fell," Trump said Monday. "And then they very violently attacked him."
"He was in very big trouble," Trump added. "He probably would've been killed, but it's under investigation."
Calling all HuffPost superfans!
Sign up for membership to become a founding member and help shape HuffPost's next chapter