House Subpoenas White House For Ukraine Documents In Impeachment Inquiry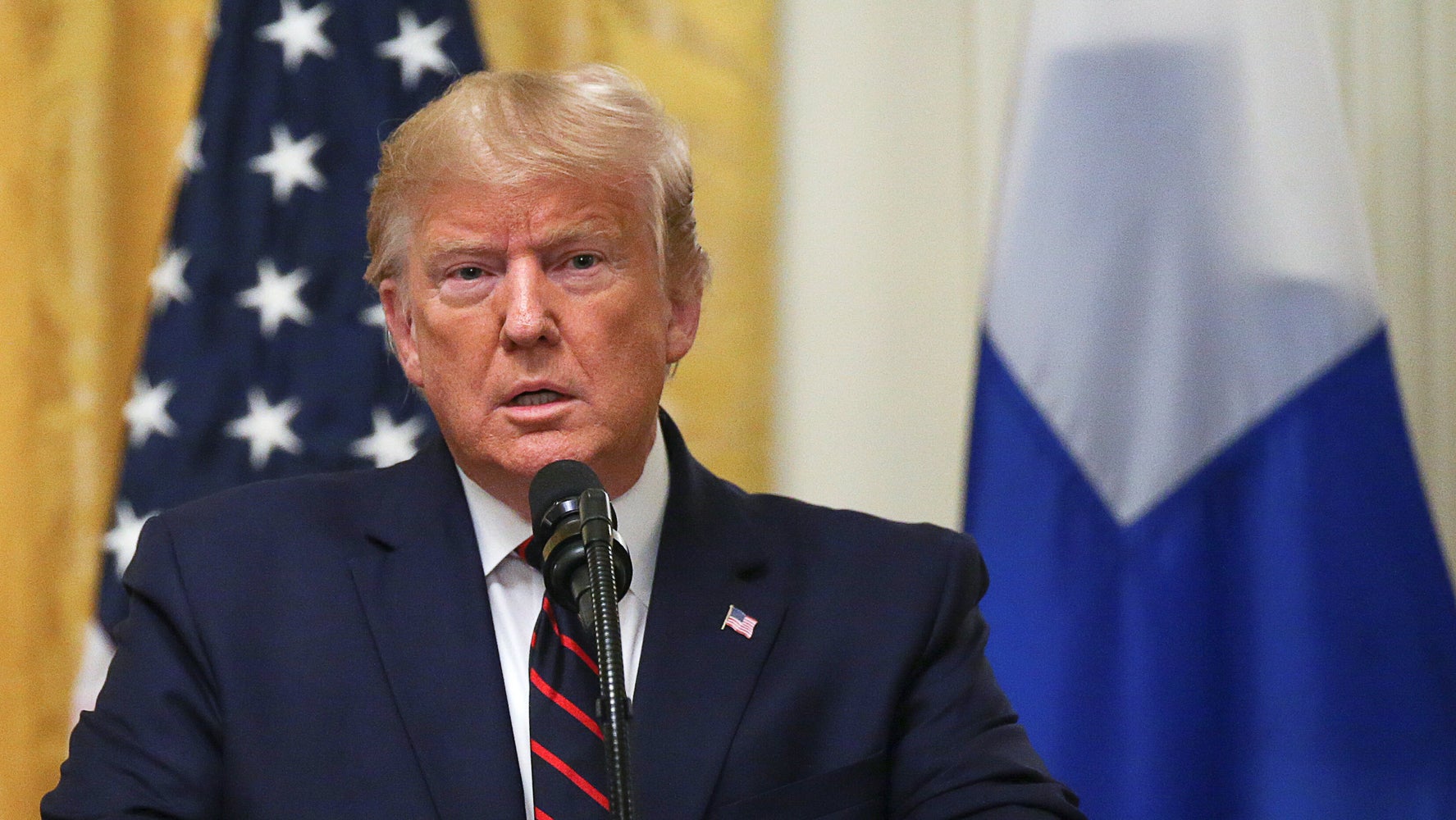 The House Oversight Committee on Friday issued a subpoena to the White House for documents pertaining to the Trump administration's contacts with Ukraine.
The subpoena comes amid the House's impeachment inquiry against President Donald Trump in the wake of an intelligence community whistleblower complaint that alleges the president abused his power to pressure Ukrainian leaders for damaging information about his political rival, former Vice President Joe Biden.
The White House didn't immediately respond to a request for comment.
The subpoena was addressed to Trump's acting chief of staff, Mick Mulvaney, and signed by Rep. Elijah Cummings (D-Md.), chairman of the House Oversight Committee; Rep. Adam Schiff (D-Calif.), chair of the House Intelligence Committee; and Rep. Eliot Engel (D-N.Y.), chairman of the House Foreign Affairs Committee.
It states that Mulvaney's failure to comply, even at Trump's behest, "may be used as an adverse inference against you and the President."
"The White House has refused to engage with ― or even respond to ― multiple requests for documents from our Committees on a voluntary basis," the subpoena read. "After nearly a month of stonewalling, it appears clear that the President has chosen the path of defiance, obstruction, and cover-up."
The subpoena ends: "We deeply regret that President Trump has put us ― and the nation ― in this position, but his actions have left us with no choice but to issue this subpoena."
The House oversight, intelligence, and foreign affairs committee chairs also sent a letter to Vice President Mike Pence on Friday asking him to produce documents related to Trump's dealings with Ukraine. House investigators on Thursday heard from their first witness in the probe, Kurt Volker, who was the State Department's former special envoy to Ukraine before he abruptly resigned last week.
The House is looking into whether Trump was seeking a quid pro quo agreement from Ukraine when he asked the country's president in a July 25 phone call to investigate Biden. At the center of Trump's demand was the unsubstantiated allegation that then-Vice President Biden used his power to kill an investigation into a gas company for which his son, Hunter Biden, worked.
Trump has repeatedly denied any wrongdoing in his interactions with Ukrainian leaders.
Read the full letter below:
This is a developing story. Check back for updates.
REAL LIFE. REAL NEWS. REAL VOICES.
Help us tell more of the stories that matter from voices that too often remain unheard.