Hunter Biden Defends Ukraine and China Work, Admits Political Error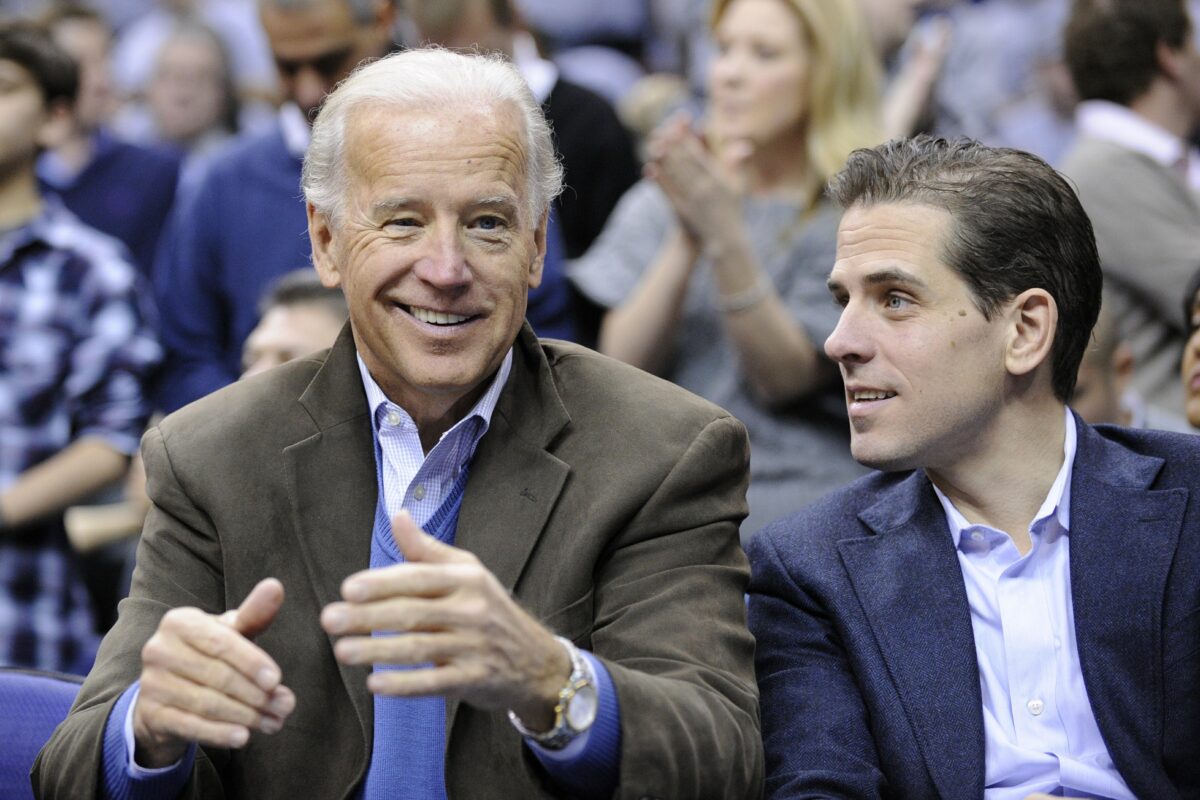 The son of former Vice President Joe Biden defended his foreign business ventures but admitted that they amounted to an appearance of a conflict of interest, during an interview with ABC News published on Oct. 15.
"I think that it was poor judgment on my part. I think that it was poor judgment because I don't believe now when I look back on it—I know that there was—did nothing wrong at all," Hunter Biden told ABC News. "However, was it poor judgment to be in the middle of something that is … a swamp in many ways? Yeah."
"I gave a hook to some very unethical people to act in illegal ways to try to do some harm to my father. That's where I made the mistake," Biden said. "So I take full responsibility for that. Did I do anything improper? No, not in any way. Not in any way whatsoever."
Hunter Biden's business ventures in Ukraine and China gained national attention after an anonymous whistleblower complained about President Donald Trump's request for Ukraine to investigate the Bidens' dealings in Ukraine. Trump and his allies continue to spotlight the issue on a daily basis.
Hunter Biden didn't make any public comments on the matter for weeks. The day before his first interview, he committed to step down from the board of directors of a Chinese firm on or by Oct. 30.
Biden conceded that the Ukrainian gas giant, Burisma, would likely not have hired him were it not for his name. But he defended his qualifications for the job in response to critics who questioned his lack of experience in the energy business.
"I don't think that there's a lot of things that would have happened in my life if my last name wasn't Biden," he said.
"[My father] read the press reports that I'd joined the board of Burisma, which was a Ukrainian natural gas company. And there's been a lot of misinformation. About me, not about my dad. Nobody buys this idea that I was unqualified to be on the board.
"I was vice chairman of the board of Amtrak for five years," he said. "I was the chairman of the board of the U.N. World Food Program. I was a lawyer for Boies Schiller Flexner, one of the most prestigious law firms in the world."
"I think that I had as much knowledge as anybody else that was on the board [about natural gas or Ukraine itself]—if not more."
In a July 25 call, Trump asked Ukrainian President Volodymyr Zelensky to look into the firing of a top Ukrainian prosecutor. Trump appears to have been referring to Viktor Shokin, who said in a sworn statement that he was removed due to pressure from Joe Biden because Shokin refused to drop the Burisma investigation. Joe Biden bragged in early 2018 about forcing Shokin's firing by threatening to withhold $1 billion in U.S. loan guarantees. Shokin was reportedly investigating Burisma when Biden forced his ouster.
Hunter Biden said his position on the board of Burisma was ultimately a mistake, but denied any impropriety.
"Did I make a mistake? Well, maybe in the grand scheme of things, yeah," Biden said. "But did I make a mistake based upon some ethical lapse? Absolutely not."
"I take full responsibility for that. Did I do anything improper? No, and not in any way. Not in any way whatsoever. I joined a board, I served honorably. I focused on corporate governance. I didn't have any discussions with my father before or after I joined the board as it related to it, other than that brief exchange that we had."
In addition to resigning from the board of the Chinese company, BHR (Shanghai) Equity Investment Fund Management Co., Hunter Biden committed to not work for or serve on the boards of any foreign companies if his father is elected president in 2020. On the same day that Hunter Biden made the commitment, the Biden campaign released a government reform plan that would "rein in executive branch financial conflicts of interest."
Trump responded to Hunter Biden's stepping down from the board of BHR by suggesting the exit was forced.
"Wow! Hunter Biden is being forced to leave a Chinese Company. Now watch the Fake News wrap their greasy and very protective arms around him. Only softball questions of him please!" Trump wrote on Twitter.
ABC News anchor Amy Robach asked Hunter Biden a number of tough questions, including about his discharge from the Navy Reserve due to cocaine use.
"Like every single person that I've ever known, I have fallen and I've gotten up. I've done estimable things and things that have been in my life that I regret. Every single one of those things has brought me exactly to where I am right now, which is probably the best place I've ever been in my life. I've gone through my own struggles," said Biden.
Follow Ivan on Twitter: @ivanpentchoukov