Interior Department Transfers 560 Acres of Public Land for Border Wall Construction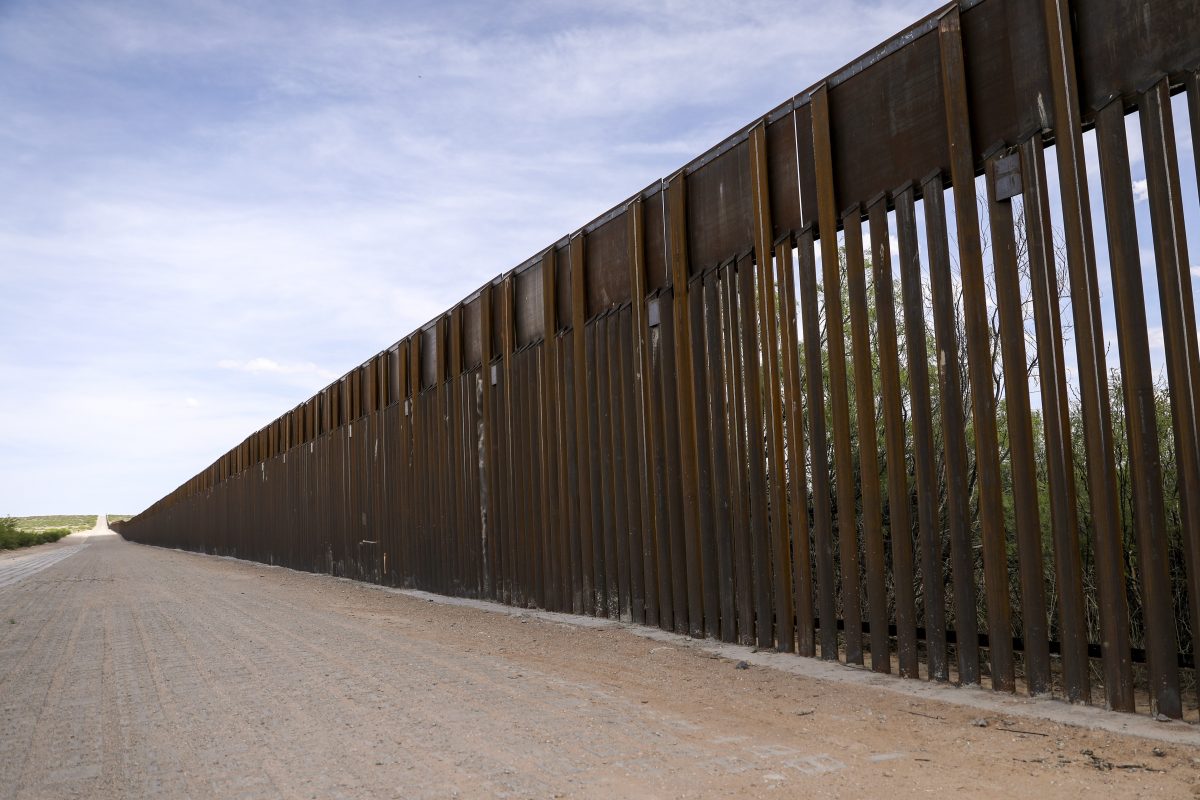 Approximately 560 acres of federal land will be transferred to the U.S. Department of the Army to facilitate work on roughly 70 miles of border barrier, the Interior Department announced on Sept. 18.
The transfer of administrative jurisdiction of the federal land is in response to a series of applications submitted by the Army for construction or replacement of barriers along the southern border. The land transfer doesn't include national parks or any Native American land.
"I've personally visited the sites that we are transferring to the Army, and there is no question that we have a crisis at our southern border," Secretary of the Interior David Bernhardt said in a statement. "Absent this action, national security and natural resource values will be lost."
Bernhardt said since the crisis is so vast, it must be addressed "aggressively" and with "extraordinary measures." He added there are serious national security, drug enforcement, and other immigration challenges that staff face along the border.
After President Donald Trump issued Proclamation 9844, which declared the situation at the southern border a national emergency, the Army submitted its requests. On Sept. 4, the Defense Department announced that it would defer $3.6 billion to fund 11 barrier projects at the southern border.
"We made it a priority to work closely with the departments of Homeland Security and Defense to protect the wildlife, natural, and cultural resources that occur on these federal lands along the border," said Casey Hammond, acting Assistant Secretary for Land and Minerals Management, in a statement. "This work will provide the necessary tools to enhance the safety of those that live, work, and recreate in this region."
The affected land includes parts of Luna and Hidalgo counties in New Mexico, San Diego County in California, and Yuma County in Arizona.
The transfer of the jurisdiction to the Army is temporary, lasting for a period of three years, and is solely for border security purposes, according to the Interior Department.
There have been a total of 811,016 apprehensions along the southwest border as of fiscal year 2019, according to data from U.S. Customs and Border Protection.
On Sept. 13, Trump lamented the high cost of illegal immigration to taxpayers.
"Illegal Immigration costs the USA over 300 Billion Dollars a year," he wrote on Twitter. "There is no reason for this, and things are being set in motion to have this number come WAY DOWN. Democrats could end Loopholes and it would be a whole lot easier, and faster. But it will all happen anyway!"
Trump and a top immigration official said the administration is also working on ending the practice of "catch and release" at the southern border, with the goal of shutting it down by early October.
Mark Morgan, commissioner of U.S. Customs and Border Protection, told reporters on Sept. 18 that the administration is "confident that in a couple of weeks, we're going to be able to end catch and release at the southwest border."
Follow Bowen on Twitter: @BowenXiao3