Kamala Harris Slams Trump For Comparing Himself To Those In Criminal Justice System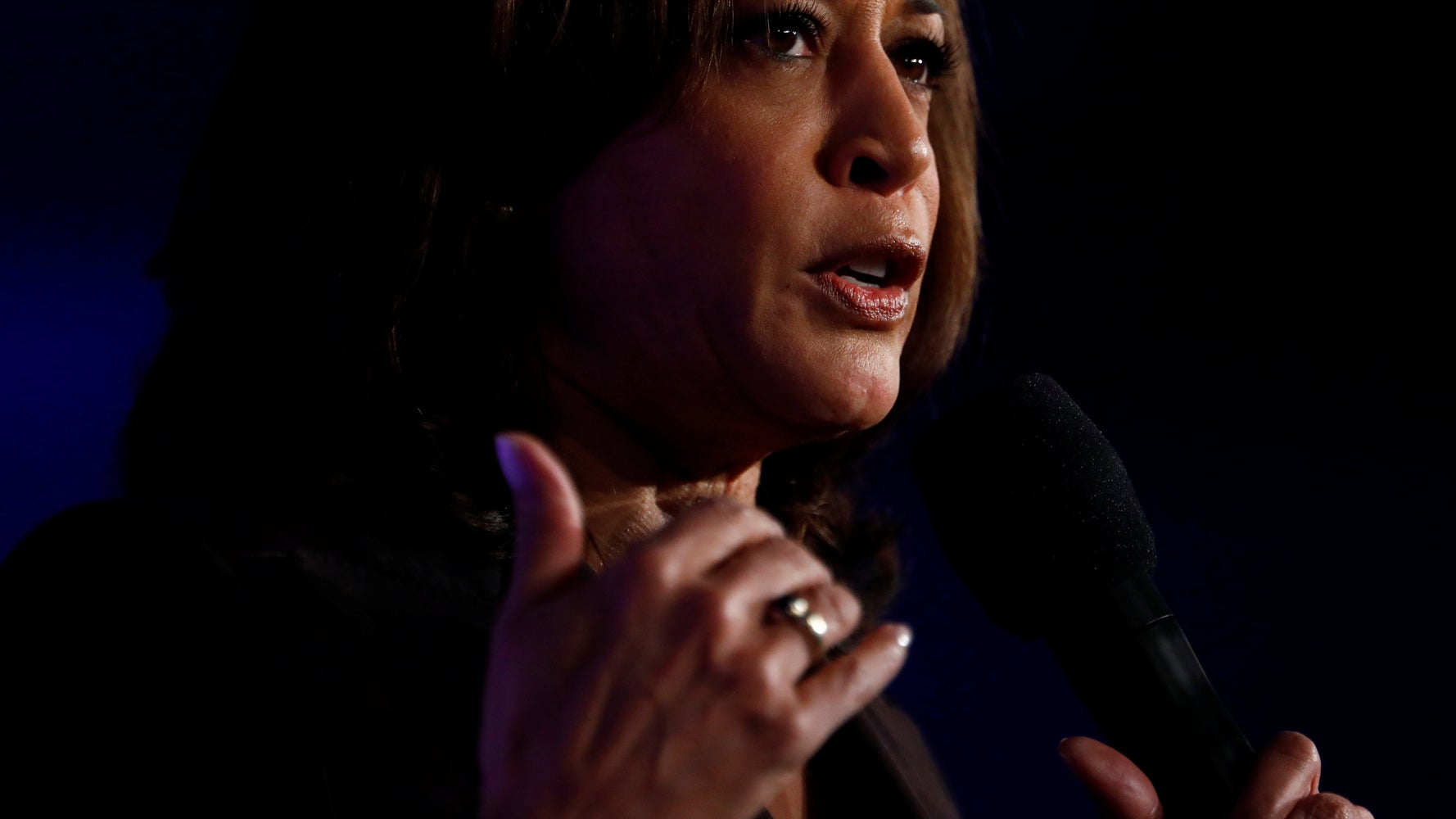 COLUMBIA, S.C. ― Sen. Kamala Harris (D-Calif.) slammed President Donald Trump during a forum on criminal justice reform at Benedict College, a historically black institution, which she had initially decided to boycott.
The Democratic presidential candidate previously announced that she would not participate in the forum because a sponsoring organization, the 20/20 Bipartisan Justice Center, gave an award to Trump after his speech on Friday. The senator rejoined the event on Saturday after the organization was dropped as an event sponsor and more students were admitted.
"I just couldn't believe that Donald Trump would be given an award as it relates to criminal justice reform," Harris said. "This is somebody who has disrespected the voices that have been present for decades about the need for reform in this system."
Trump spoke on Friday before a curated crowd that included just a handful of students and was otherwise made up of his supporters. A large group of anti-Trump protesters demonstrated just outside of the college.
"We'll never let up on our efforts to ensure that our justice system is fair for every single American," Trump said, before going on to talk about himself. "And I have my own experience, you know that. You see what's going on with the witch hunt. It's a terrible thing that's going on in our country."
He later bashed Harris for initially pulling out of the forum, calling her a "badly failing presidential candidate."
Harris said it was offensive that Trump compared his experience as president to the plight of average Americans in the criminal justice system.
"He dares to compare himself to the people who have been at the wrong end of the system that is in need of reform?" Harris said. "He has a team of lawyers. By contrast, 80% of the people charged with crimes in the United States of America cannot afford a lawyer."
Harris, who was introduced as the only presidential candidate to attend a historically black university, was warmly received by the crowd, which — unlike the audience for Trump's speech — included a large number of Benedict College students.
The forum was sponsored by Verizon, HuffPost's parent company.
REAL LIFE. REAL NEWS. REAL VOICES.
Help us tell more of the stories that matter from voices that too often remain unheard.