Kurds Confront Exiting U.S. Troops In Syria With Heartbreaking Signs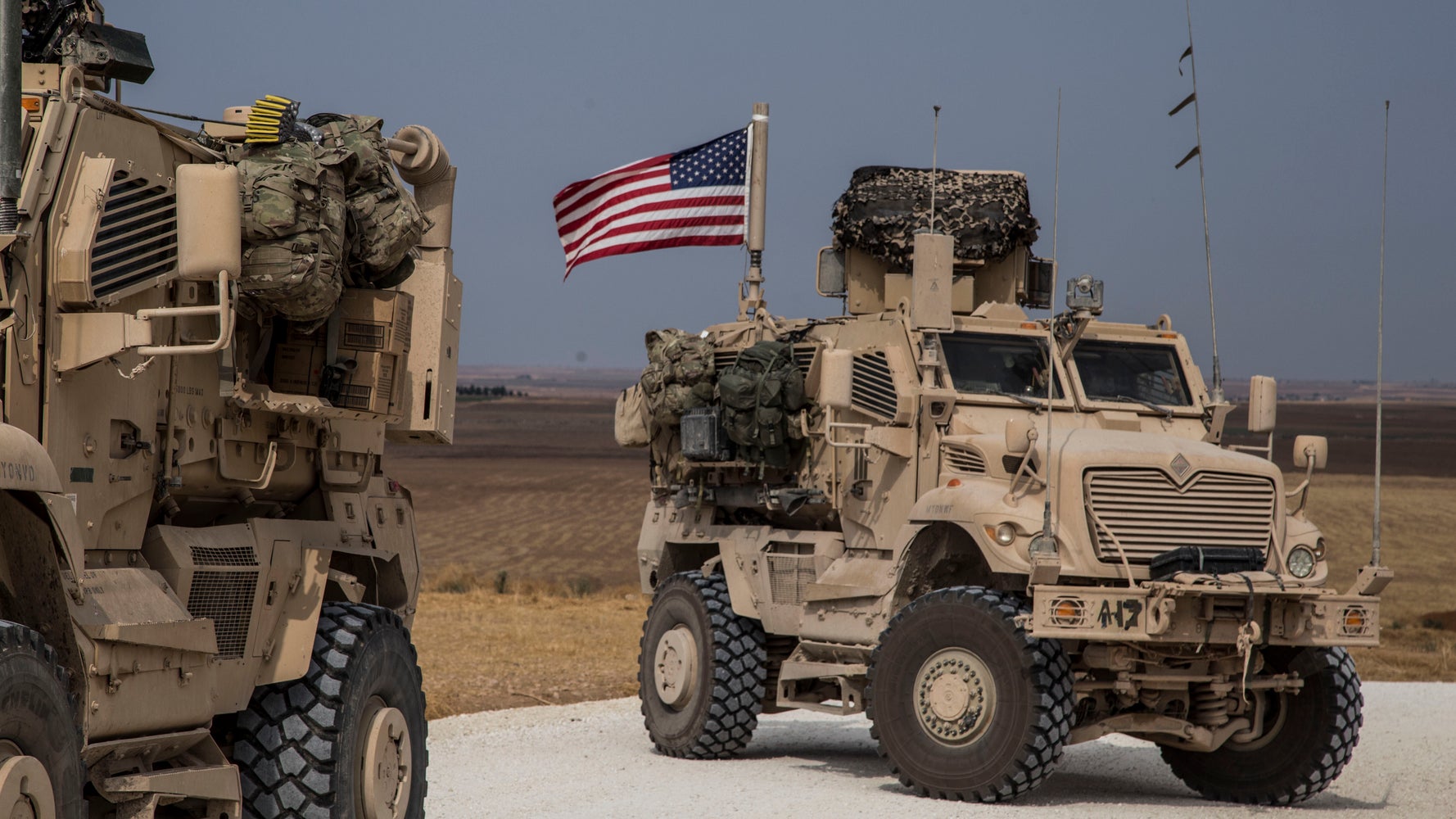 In a gut-wrenching series of videos, Kurds holding signs confronted a convoy of massive U.S. tanks and trucks rolling out of northern Syria and into Iraq.
"Thanks for U.S. people, but Trump betrayed us," read one sign.
Another said: "To the U.S. Army who are leaving northeast Syria, tell your children that the children of the Kurds were killed by the Turks and you did nothing to protect them."
U.S. troops were emotional and tearful as they withdrew from Syria, and saluted their former comrades-in-arms, wrote Voice of America writer and specialist in Kurdish politics Mutlu Civiroglu, who posted the videos on Twitter, wrote.
President Donald Trump's decision to abandon Kurdish allies by pulling American troops from northern Syria to cede the battlefield to a Turkish invasion has been harshly criticized by military leaders and both Democrats and Republicans.
It wasn't clear where in northern Syria the videos were shot. Some news photos of an exiting American convoy were taken in Tel Tamr.
Hundreds of trucks carrying U.S. personnel were gathering near Hasakah in Syria earlier Sunday, en route east to the border with Iraq, CNN reported. It was the largest ground movement the U.S. has made so far in Syria, effectively marking the end of a major American presence in the area.
Trump claimed the U.S. troops were coming home. But Defense Secretary Mark Esper announced Saturday that all of the nearly 1,000 U.S. forces in Syria are being moved to western Iraq.
REAL LIFE. REAL NEWS. REAL VOICES.
Help us tell more of the stories that matter from voices that too often remain unheard.