Lou Dobbs Just Went Full Propaganda On His Show And Trump Is Already Quoting It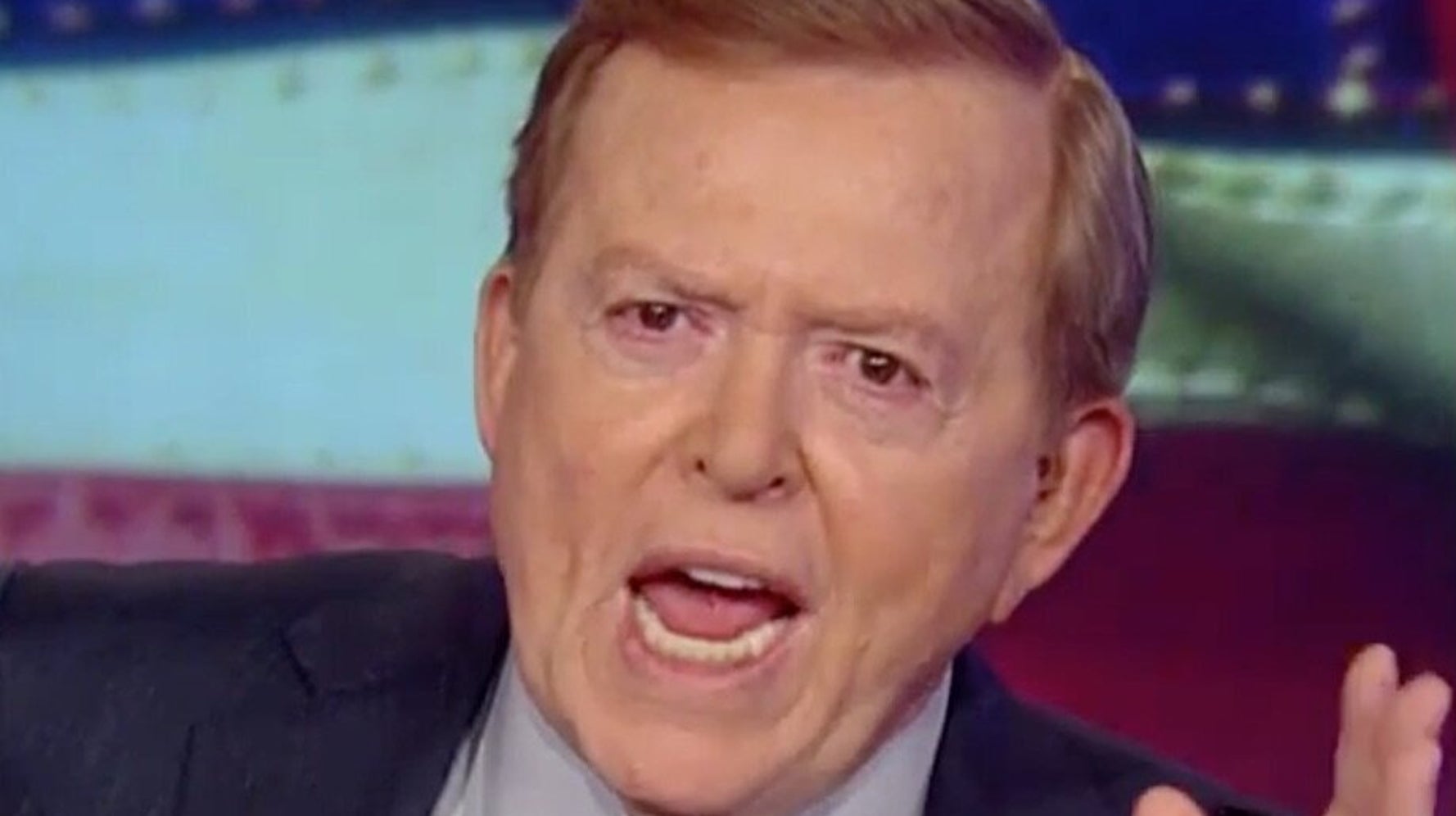 Fox Business host Lou Dobbs launched into a defense of President Donald Trump on Tuesday that was extreme ― even by his standards.
And Trump is already quoting it.
Dobbs indicated that anyone who opposes Trump hates the country:
"I am so tired of hearing the rationalization of the left in this country because they hate Donald Trump, inexplicably and without foundation. They choose to hate America. The Democrats have truly become the party of hate."
Dobbs, in turn, retweeted the Trump tweets in which he is quoted, completing the admiration circle.
Dobbs' statement caused "Lou Dobbs" to trend on Twitter. Critics called out his extremist rhetoric and blasted him for equating criticism of the president to hate for the country:
I used to say stuff like this every now and then. That those who disagreed with me politically "were full of hate and hated America."

This message plays well in the conservative media swamp. But it's wrong. So wrong. No matter how often @LouDobbs says it. https://t.co/WB428wn9Ae

— Joe Walsh (@WalshFreedom) September 4, 2019
Trump is not America. Therefore, hating Trump and hating America are two totally different things. One could argue to love America is to hate what Trump is doing to her.

— Cisco Kiddo (@FriendofPiglet) September 4, 2019
Lou Dobbs: Democrats are the party of hate!

Also Lou Dobbs: Uses his show to promote racism, spreads lies, praises authoritarianism, supports the deportation of immigrant kids with cancer, supports the caging and daily abuse of other immigrant kids.

— Ricky Davila (@TheRickyDavila) September 4, 2019
Donald Trump keeps quoting Lou Dobbs tonight, and I've never been more proud that Lou Dobbs blocked me.

— Palmer Report (@PalmerReport) September 4, 2019