Nancy Pelosi: William Barr Has 'Gone Rogue'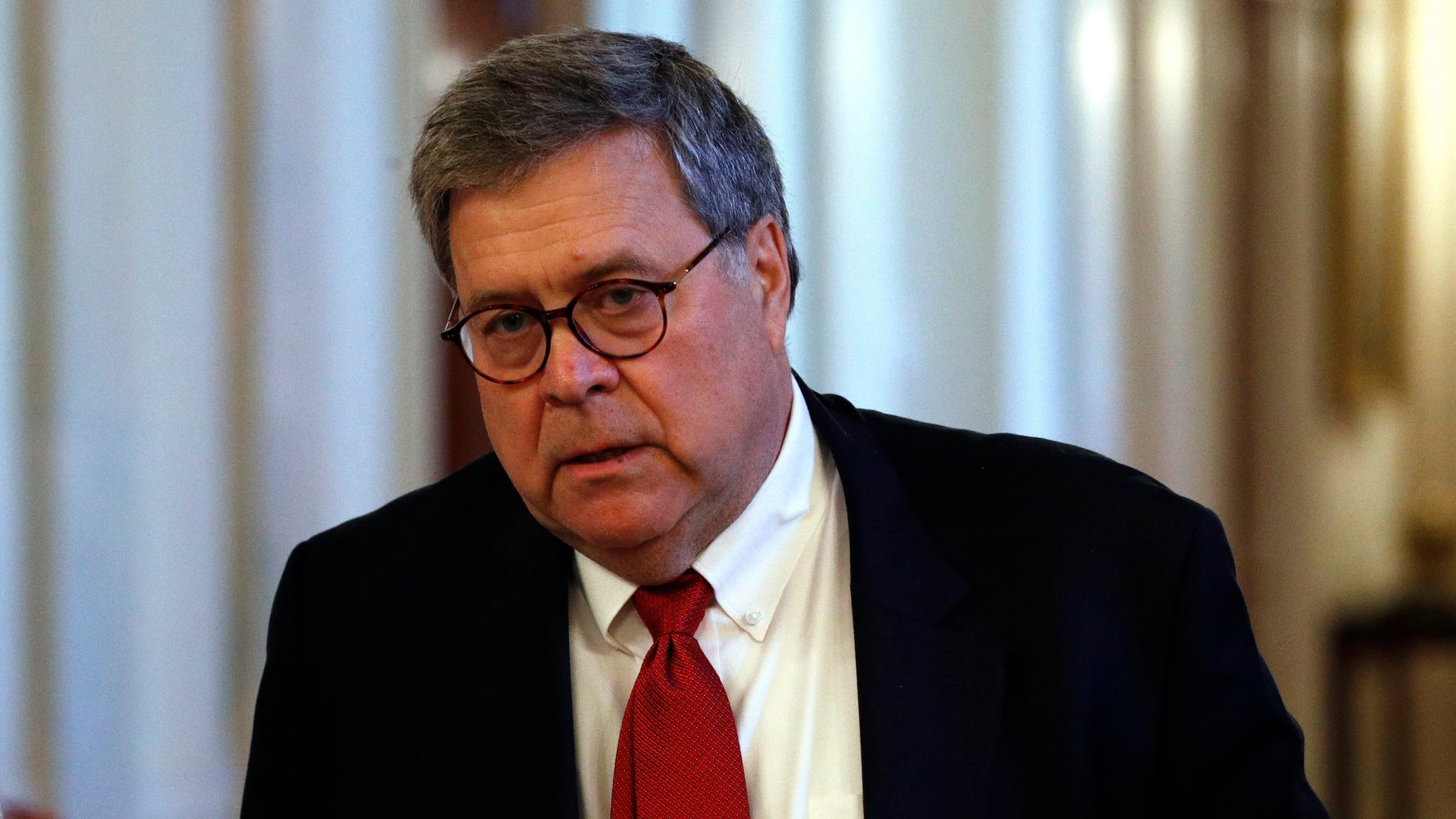 House Speaker Nancy Pelosi (D-Calif.) said Attorney General William Barr and the Department of Justice have operated in uncharted territory, as questions swirl about Barr's involvement in a damning whistleblower complaint revealing that President Donald Trump asked a foreign government to interfere in the 2020 presidential election.
"He's gone rogue," she said Friday on MSNBC's "Morning Joe," her first interview since calling for a formal impeachment inquiry into Trump earlier this week. She launched the inquiry in response to a whistleblower complaint revealing that in a July phone call with Ukraine's president, Volodymyr Zelensky, Trump pressured Ukraine to dig up dirt to potentially harm 2020 presidential candidate Joe Biden.
Pelosi added that she believes Barr is "going for the cover-up of the cover-up."
There are a lot of questions about Barr's involvement in the whistleblower's complaint, released Thursday morning. In the complaint, the whistleblower alleges that Barr "appears to be involved." According to the White House's summary of the call, Trump told Zelensky to contact Barr about the investigation into Biden and his son Hunter, who had business dealings in Ukraine, and "get to the bottom of it."
On Wednesday, a DOJ spokesperson denied that Barr spoke to Trump "about having Ukraine investigate anything relating to former Vice President Biden or his son."
The DOJ also revealed that it had decided not to pursue an investigation into whether Trump violated campaign finance laws by asking Zelensky to investigate Biden.
Additionally, it released an Office of Legal Counsel memo, which argued that the whistleblower's complaint was not an "urgent concern" and didn't need to be disclosed to congressional committees because it didn't pertain to "the funding, administration, or operation of an intelligence activity."
Yet, the whistleblower wrote that on several occasions, including the Ukraine call, White House officials may have hidden transcripts of Trump's conversations into a "codeword-level system." The practice is meant for protecting "national security sensitive" information, but the whistleblower said Trump officials were abusing it by using the system for "politically sensitive" conversations.
Barr's handling of special counsel Robert Mueller's investigation into Trump's ties with Russia also raised serious questions about whether he has solely been protecting Trump, rather than serving the country.
On Friday, Pelosi — who had been reluctant to pursue impeachment proceedings, drawing ire from other congressional Democrats — also explained what changed in her thinking. Chiefly, she said, this was now an issue of national security.
"I never thought he was worth it to have something so divisive to the country," she said, referring to Trump. What changed, she said, was the president's "cavalier attitude," adding that what he did was "illegal, practically."
"This is no cause for any joy. This is a sad time for our country," she said, citing the "seriousness" of Congress' power to impeach.
REAL LIFE. REAL NEWS. REAL VOICES.
Help us tell more of the stories that matter from voices that too often remain unheard.