Navarro: Trump 'Itching to Defend Himself' Against Impeachment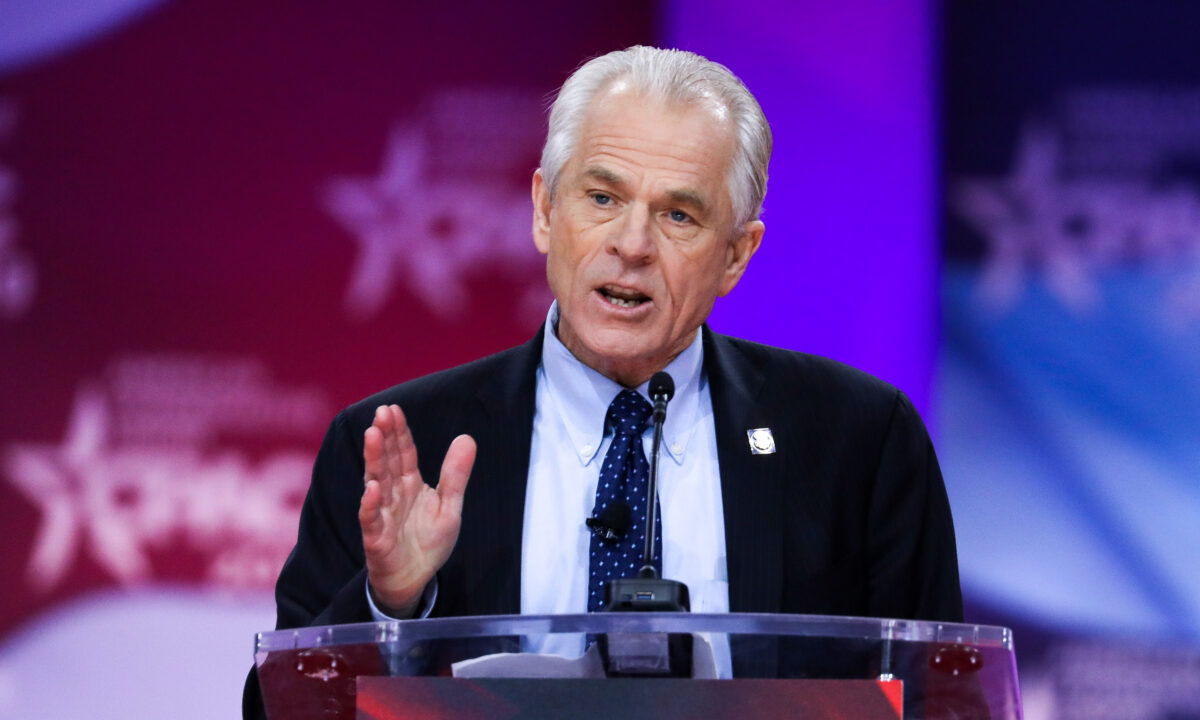 President Donald Trump is eager to defend himself against accusations laid out by Democrats in a fresh impeachment push, a top adviser said Monday.
"The president is just itching to defend himself on this issue and we have the receipts," Peter Navarro, a staunch Trump ally who advises the president on trade issues, said on "War Room: Pandemic."
"Bring it on, because we've got the receipts," he added.
Democrats on Monday released a resolution charging Trump with "incitement of insurrection," accusing Trump of inspiring the Jan. 6 attack on the U.S. Capitol. Trump in a speech that day called for supporters to go to the Capitol, but stressed they should stay peaceful.
Democrats have been trying to pressure Vice President Mike Pence and the Cabinet to remove Trump via the 25th Amendment. A source told The Epoch Times that Pence doesn't support invoking it, and Housing Secretary Ben Carson said Democrats should drop the matter, noting that few days remain until Trump's term ends.
A House Republican on Monday blocked a resolution calling on Pence to invoke the amendment.
If Pence and a majority of the Cabinet don't invoke the amendment, Democrats plan on proceeding with another impeachment, House Speaker Nancy Pelosi (D-Calif.) told colleagues in a recent letter.
A host of Republican lawmakers have urged Democrats to think hard about the push, saying pursuing impeachment will further divide an already divided country.
"A presidential impeachment should not occur in the heat of the moment, but rather after great deliberation," a group of House Republicans said in a letter on Saturday to President-elect Joe Biden. "We respectfully urge you to encourage Speaker Pelosi to set aside this partisan effort immediately."
Democrats successfully impeached Trump last year but the Senate voted to acquit him. No president in U.S. history has been impeached and convicted.
Navarro said that the push to impeach Trump a second time "just opened a huge door."
"They're overplaying their hand. They always overplay their hand. This is going to bite them you know where," he said.
Jack Phillips, Janita Kan, and Samuel Allegri contributed to this report.