New Federal Crackdown on Violent Crime to Come Soon, Trump Tells Chiefs of Police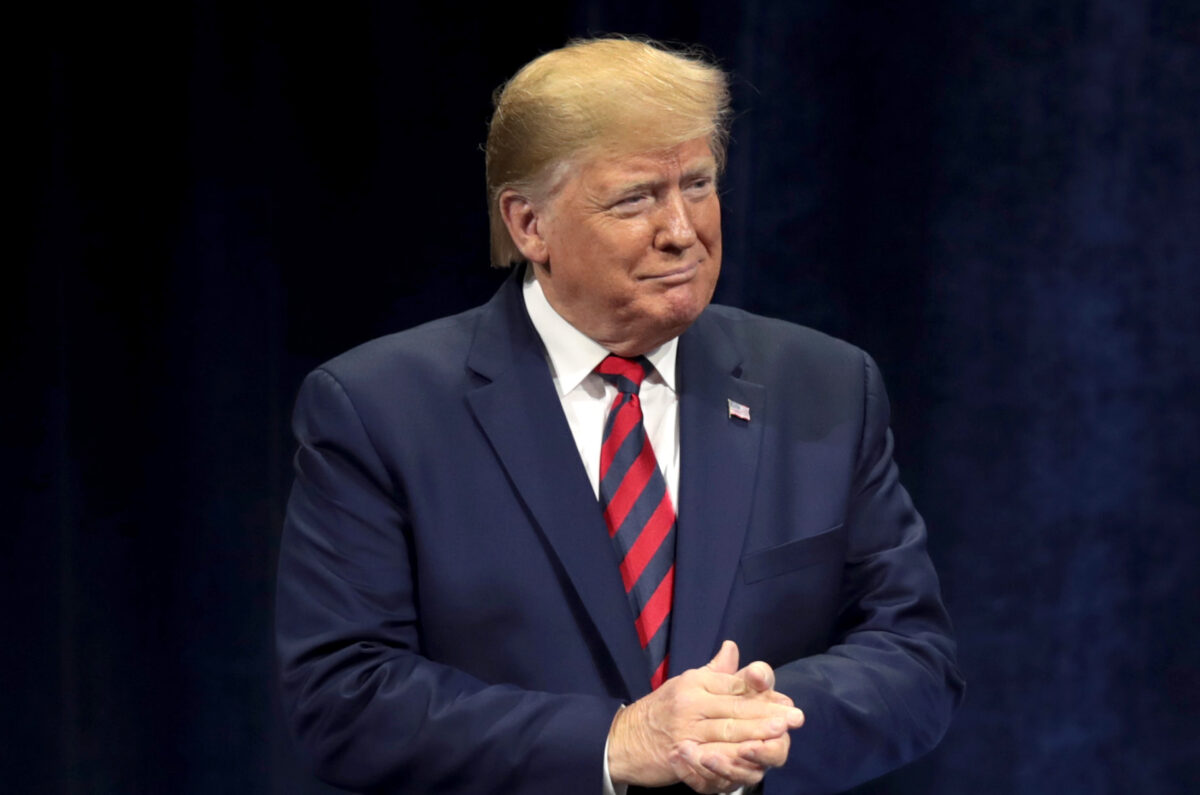 Attorney General William Barr will soon reveal a new initiative to fight violent crime, President Donald Trump said at the International Association of Chiefs of Police conference in Chicago on Oct. 28.
The initiative will be "targeting gangs and drug traffickers in high-crime cities and dangerous rural areas," and Barr will announce it in "coming weeks," Trump said.
"Let's call it The Surge."
The details of the initiative aren't clear yet, though Trump said, "We're going to be doing something that's very dramatic. … You're going to see tremendous results very quickly."
The Justice Department didn't immediately respond to a request for comment.
Law Enforcement Commission
During the conference, Trump also announced an executive order to establish a new commission on law enforcement and administration of justice.
Among other tasks, the commission will develop recommendations on how to deal with problems "that influence crime and strain criminal justice resources," such as homelessness, substance abuse, and mental illness, the order states.
"This includes supporting the ability of law enforcement officers to ensure troubled individuals receive the mental care they need," Trump said.
It will also provide recommendations on how to recruit, train, hire, and "provide for health, safety, and the well-being of law enforcement officers."
Law Enforcement President
Trump has supported law enforcement since before he ran for office.
"You don't hear it enough. You do an incredible job. The people of this country know it and the people of this country love you," he told the attendees, assuring them that he will be their "greatest and most loyal champion."
His administration has ramped up federal law enforcement in areas of immigration, human trafficking, and firearm offenses.
Federal firearm prosecutions went up by 44 percent under Trump, compared to the last two years of the previous administration, he said.
"The best way to reduce gun violence is to put criminals with firearms behind bars," he said.
Trump hailed his decision to curtail the use of federal consent decrees, in which the Justice Department uses the threat of federal investigation to get a targeted police department to agree to extensive federal oversight.
Trump called the practice "harmful and intrusive," saying the decrees "wrongly give meddlesome officials in Washington, D.C., immense authority to tie down local police departments and make it very difficult to do their work."
"No longer will federal bureaucrats micromanage your local police, and we will work with, upon request, local police to help them, not to hinder them," he said.
The Trump administration has also allowed law enforcement agencies to obtain surplus military equipment, a practice halted by his predecessor over protests against "militarization" of police.
"They didn't want to make you look so tough," Trump said. "They didn't want to make you look like you were a threat."
The administration has also restarted the Project Safe Neighborhoods program for federal and local law enforcement to closely cooperate on suppressing violent crime in affected areas.
Crime Down
Crime statistics have gone in Trump's favor in the past two years, with violent crime decreasing by about 1 percent in 2017 and 3.9 percent in 2018.
The murder rate decreased by nearly 7 percent in 2018, a reversal of the major spike from 2014 to 2016, when the murder rate had increased by more than 20 percent.
Trump ran on a tough-on-crime platform, and increased safety was one of his major promises to inner-city black Americans, who have been historically most affected by high crime rates.
Chicago
Trump singled out Chicago for its violent crime problem.
"We're waiting for a call from Chicago because there's no place we would rather help than Chicago," he said.
Chicago Police Superintendent Eddie Johnson snubbed the event, saying "it just doesn't line up with our city's core values along with my personal values"—a jab, it appears, at Trump's focus on immigration enforcement.
Chicago is a "sanctuary" city, meaning it restricts its law enforcement's cooperation with immigration authorities.
During the event, Trump said Johnson "is not doing his job," and people like him "put criminals and illegal aliens before the citizens of Chicago."
"I want Eddie Johnson to change his values, and change them fast," Trump said.
Follow Petr on Twitter: @petrsvab