Ousted Attorney General Jeff Sessions Still Supports Trump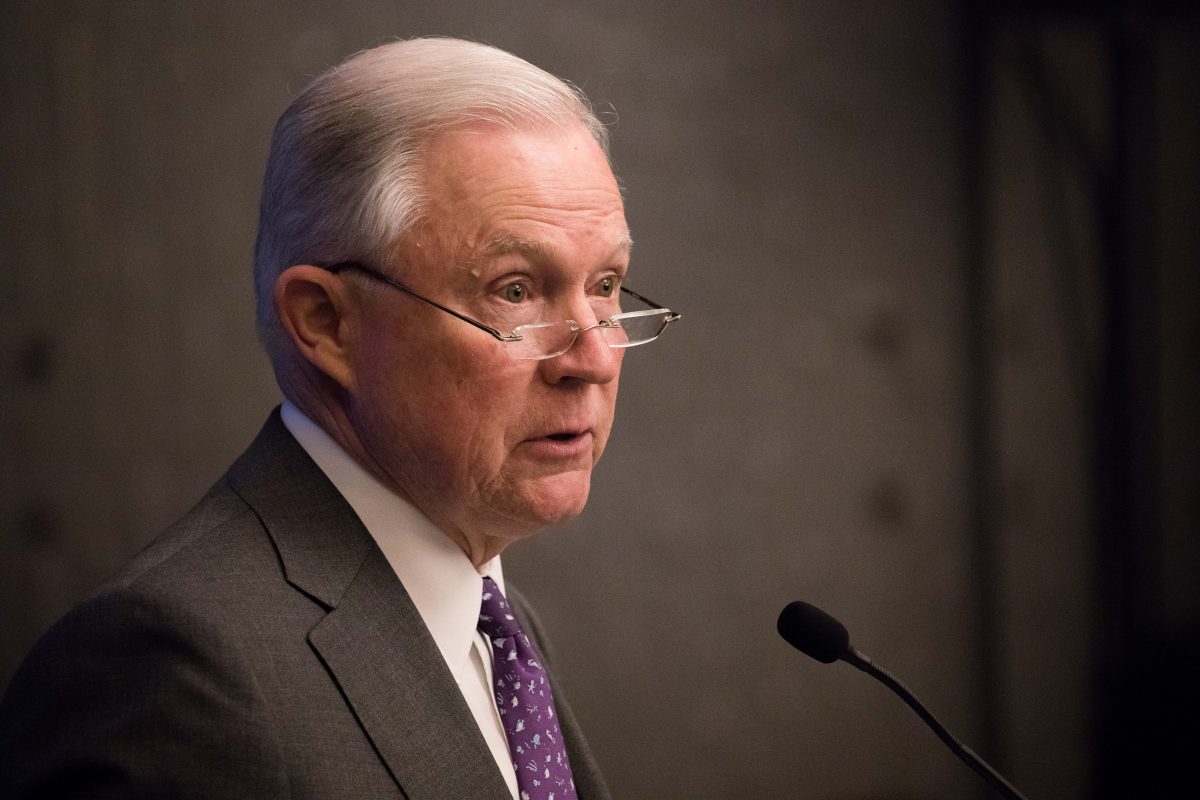 Tuesday night former Attorney General Jeff Sessions praised President Donald Trump and many of his policies, saying he continues to support him and his effort to fight socialist trends.
The former U.S. senator made no remarks about the recent scandal surrounding Trump during his 40-minute speech at a Madison County Republican Party fundraiser in Alabama.
He did, however, show admiration for Trump's effort on trade, immigration, and foreign policy: "That's why I supported him and why I still do support him," Sessions told the crowd of about 500.
"He is relentlessly and actually honoring the promises he made to the American people," Sessions said.
"Half of America makes less than 50 to 60 thousand dollars a year," Sessions said. "The average voter does not like the Democratic agenda, but we haven't shown them sufficiently how much we need them and that we care for them and that we are listening to them about the things they care about," he continued.
He commented on the Democrat party's and presidential candidate's trend toward socialist policies. "The president is exactly right. We will not let socialism take over in this country," Sessions said.
Sessions joked about life after being "fired" from a job.
"I'd like to say a lot of people get fired in their work. Mine was a little more public than most," he quipped, adding that he's happy that "in this country at least they don't shoot you."
Sessions, who was an early Trump supporter during the 2016 election and wore a "Make America Great Again" hat at a rally, submitted his resignation letter to Trump, in November of 2018, ending his two-year tenure as head of the Department of Justice.
Sessions had faced pressure from Trump and other Republicans for his recusal from the investigation headed by special counsel Robert Mueller, who was looking into alleged Russian election interference during the 2016 election.
"Sessions should have never recused himself, and if he was going to recuse himself, he should have told me before he took the job and I would have picked somebody else," Trump told the New York Times in an interview last year. "So why aren't the Committees and investigators, and of course our beleaguered A.G., looking into Crooked Hillary's crimes & Russia relations?" he also asked on Twitter, with "A.G." referring to Sessions.
In November 2017, Trump told reporters that "a lot of people are disappointed in the Justice Department, including me." Meanwhile, several members of the House Freedom Caucus wrote in 2018 that "it would appear [Sessions] has no control at all of the premier law enforcement agency in the world."
In July 2017, Sessions, while speaking in El Salvador during several anti-gang meetings, said that he was "blessed" to be attorney general.
"It is an honor I never expected, nor one I ever would have thought possible," Sessions said. "And while there are good days and bad days in any job, one thing has been clear to me, it is a privilege to serve one's country in law enforcement to wake up each morning and fight the fight for the rule of law."
Since leaving public office, Sessions has primarily stayed out of the public spotlight and has made no mention of returning to public office.
Jack Phillips Contributed to this report