Peter Navarro Says Inauguration Day Can Be Postponed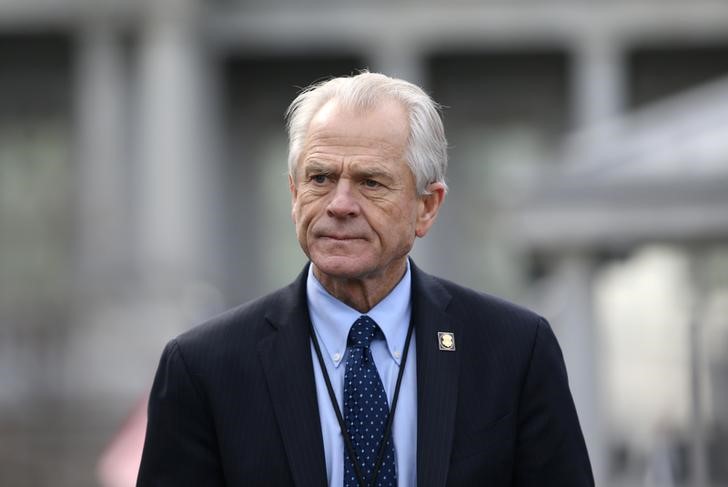 White House trade adviser Peter Navarro said in an interview on Fox News that the Jan. 20 date of Inauguration Day could be changed.
Navarro made the remarks on "Justice With Judge Jeanine" on Jan. 2, in the context of a recent call by 11 Republican senators for Congress to appoint an electoral commission to conduct an emergency 10-day audit of the election results.
Program host Judge Jeanine Pirro asked Navarro about his expectations for the effort, saying, "All this has to happen before January 20. Do you have any hope that this can succeed?"
"Vice President Pence, he has the authority to give that 10-day window to do what needs to get done," Navarro said. "I cannot imagine when he looks at the facts he won't vote the right way on that."
Pirro responded by saying that the "10-day window" could change the date for certification of electoral votes planned for the Jan. 6 joint session of Congress, chaired by Pence, when lawmakers certify the votes cast for the U.S. president by members of the Electoral College.
"January 20 cannot be changed; that's constitutional," Pirro added, presumably referring to Section 1 of the 20th Amendment of the U.S. Constitution, which states: "The terms of the President and the Vice President shall end at noon on the 20th day of January … and the terms of their successors shall then begin."
"It can be changed, actually," Navarro said. "We can go past that date. We can go past that date if we need to. And we have got to get this right. … We need to take [the election] back for the people."
Pirro didn't ask Navarro to clarify further. The White House didn't immediately respond to a request for comment on Navarro's remarks.
In calling for the 10-day audit, the Republican senators, led by Sen. Ted Cruz (R-Texas), said in a statement that the 2020 election "featured unprecedented allegations of voter fraud, violations, and lax enforcement of election law, and other voting irregularities."
The allegations of fraud and irregularities in the 2020 election "exceed any in our lifetimes," they said, adding that this "deep distrust" of U.S. democratic processes "will not magically disappear" and "should concern us all," whether or not elected officials or journalists believe the allegations.
"It poses an ongoing threat to the legitimacy of any subsequent administrations," the senators said in their statement, adding that they intend to object to the votes unless and until the emergency 10-day audit is completed.
Pence has said he welcomes efforts by lawmakers to challenge the Electoral College results on Jan. 6.
The vice president's chief of staff, Marc Short, issued the statement to reporters on Jan. 2, saying that Pence is open to considering planned objections by Republican House members and senators to Electoral College votes cast for Democratic presidential nominee Joe Biden.
Short added that Pence also welcomes efforts by lawmakers to present evidence of election irregularities and voter fraud before Congress during that session.
"Vice President Pence shares the concerns of millions of Americans about voter fraud and irregularities in the last election," Short said in the statement sent to media outlets.
Janita Kan contributed to this report.