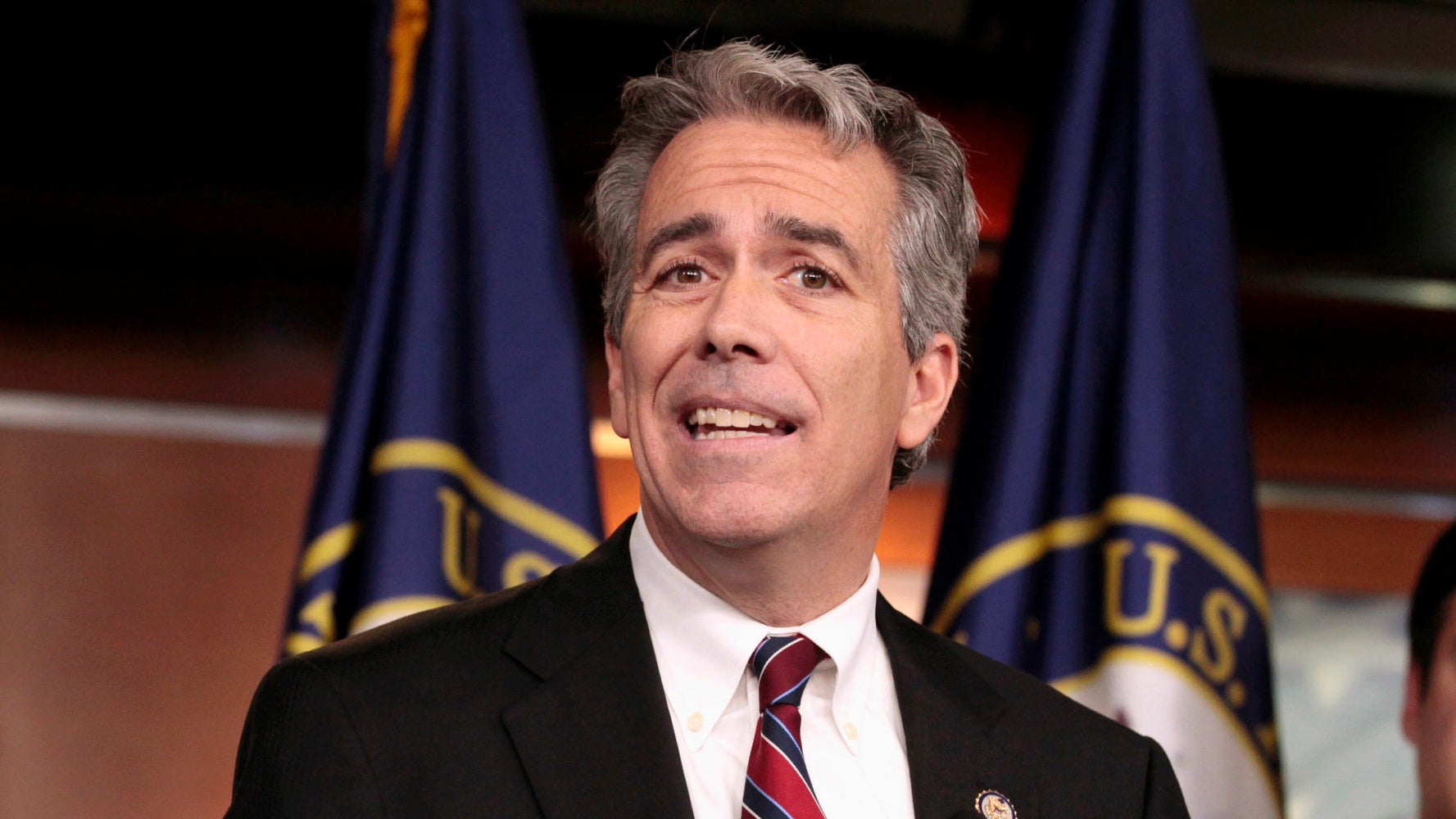 Former GOP Rep. Joe Walsh has been making noise in recent days about a possible primary challenge to President Donald Trump in 2020.
Trump, Walsh wrote in a New York Times op-ed earlier this month, is not a good leader, but a "racial arsonist who encourages bigotry and xenophobia."
The one-term former House member from Chicago, who now hosts a radio talk show, has a long history of making racist and incendiary comments, particularly about Barack Obama. He falsely accused the former president of being a secret Muslim who hates Israel and regularly questioned his birthplace ― a conspiracy theory also embraced by the current occupant of the Oval Office. Obama, Walsh further argued, only won the 2008 election because he is a "black man who was articulate."
In 2016, after a police shooting in Dallas, Walsh promised "war" and warned Obama to "watch out," alleging that he helped get "cops killed." After the 2015 domestic terror attack in San Bernardino, California, he urged people to "do whatever we can to defeat Islam." He was also briefly kicked off the air for using racial and ethnic slurs on his radio show.
Then there's Walsh's work boosting Trump during the 2016 election ― which he has since renounced as a mistake ― and his explosive Twitter account:
One prominent Never Trump Republican, at least, isn't buying it.
"No Republican pushed birther nonsense and jerk store politics more than Joe Walsh. No thanks, Joe. You were Trumpy before Trump," tweeted Doug Heye, a former communications director at the Republican National Committee.
In his Times op-ed, Walsh apologized for his own rhetoric over the years and for helping to elect Trump in 2016.
In Mr. Trump, I see the worst and ugliest iteration of views I expressed for the better part of a decade. To be sure, I've had my share of controversy. On more than one occasion, I questioned Mr. Obama's truthfulness about his religion. At times, I expressed hate for my political opponents. We now see where this can lead. There's no place in our politics for personal attacks like that, and I regret making them.
If Walsh does throw his hat in the ring, he'll be the second Republican to mount a primary challenge against Trump, joining former Massachusetts Gov. Bill Weld. (Former South Carolina GOP Rep. Mark Sanford is also considering jumping into the race.)
Walsh argued Thursday that the president is vulnerable on issues important to conservatives, like the deficit and spending, free trade, and the use of executive power.
"It's his poor record that makes him most worthy of a primary challenge," as Walsh said during an interview with CNN.
"The only way you primary Donald Trump and beat him is to expose him for the con man he is," he added, arguing Trump can be defeated by a challenger who can "make the moral case" against him.
REAL LIFE. REAL NEWS. REAL VOICES.
Help us tell more of the stories that matter from voices that too often remain unheard.