Trump Campaign Launches Coalition 'Black Voices for Trump'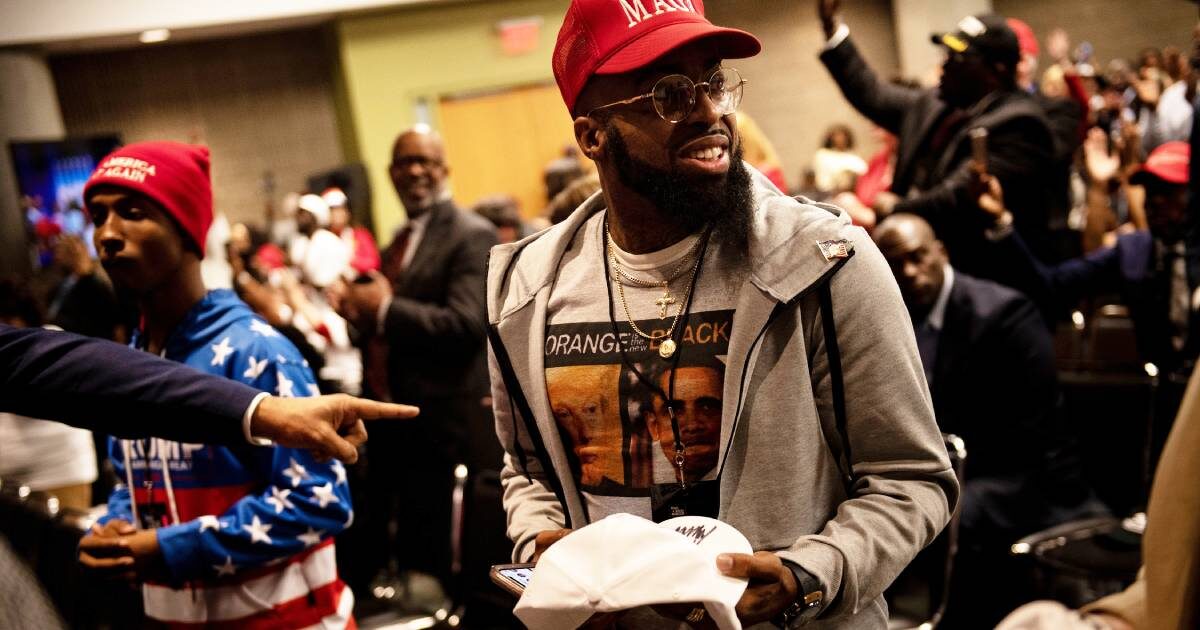 President Donald Trump launched a black voters coalition in Atlanta, Georgia on Nov. 8.
Trump spoke at the launch of a new "Black Voices for Trump" outreach initiative dedicated to "recruiting and activating Black Americans in support of President Trump," according to the campaign.
"The Democrats have let you down," Trump told the crowd of several hundred supporters, including several who wore red "BLACK LIVES MAGA" hats. "They've dismissed you. They've hurt you. They've sabotaged you for far too long."
Trump predicted he would win reelection in 2020 with "a groundswell of support from hardworking African American patriots."
Shortly after landing in Georgia on Friday, Trump retweeted a call from one black supporter for submissions for a "#MAGACHALLENGE" competition featuring Trump-friendly rap songs. Trump said he would be announcing the winners and inviting them to the White House to meet with him and perform.
Before launching the new effort, Trump met with supporters at a fundraiser that was expected to raise about $3.5 million for a joint committee benefiting the Republican National Committee, the Trump campaign and the campaign of Sen. David Perdue, R-Ga.
The campaign has launched similar coalitions for women, Latinos and veterans.
Darrell Scott, a black Ohio pastor and a longtime supporter of the president who is co-chair of the new coalition and spoke at Friday's event, said that in 2015 and 2016, supporters trying to sell Trump to black voters could only point forward to things they anticipated from Trump.
"Now that it's 2020, we're able to point backwards and to some very definitive accomplishments that the president has done," Scott said. "He delivered on promises he didn't even make."
During his remarks, Trump pointed to passage of bipartisan criminal justice reform legislation, which Trump signed into law last year, along with his ongoing support for opportunity zones in urban areas and new investments in historically black colleges.
"I don't know anyone who's done that kind of work outside of the president on attacking those big issues or trying to stop drugs from coming into the neighborhood and, at the same time, giving people second chances," said Ja'Ron Smith, deputy assistant to the president and one of the White House's few minority high-ranked officials.
He also pointed to a series of economic gains, including the fact that black unemployment hit a record low last year, with fewer blacks living in poverty.
The Associated Press contributed to this report.