Trump Can't Sue New York in Washington Federal Court to Stop Release of Taxes: Judge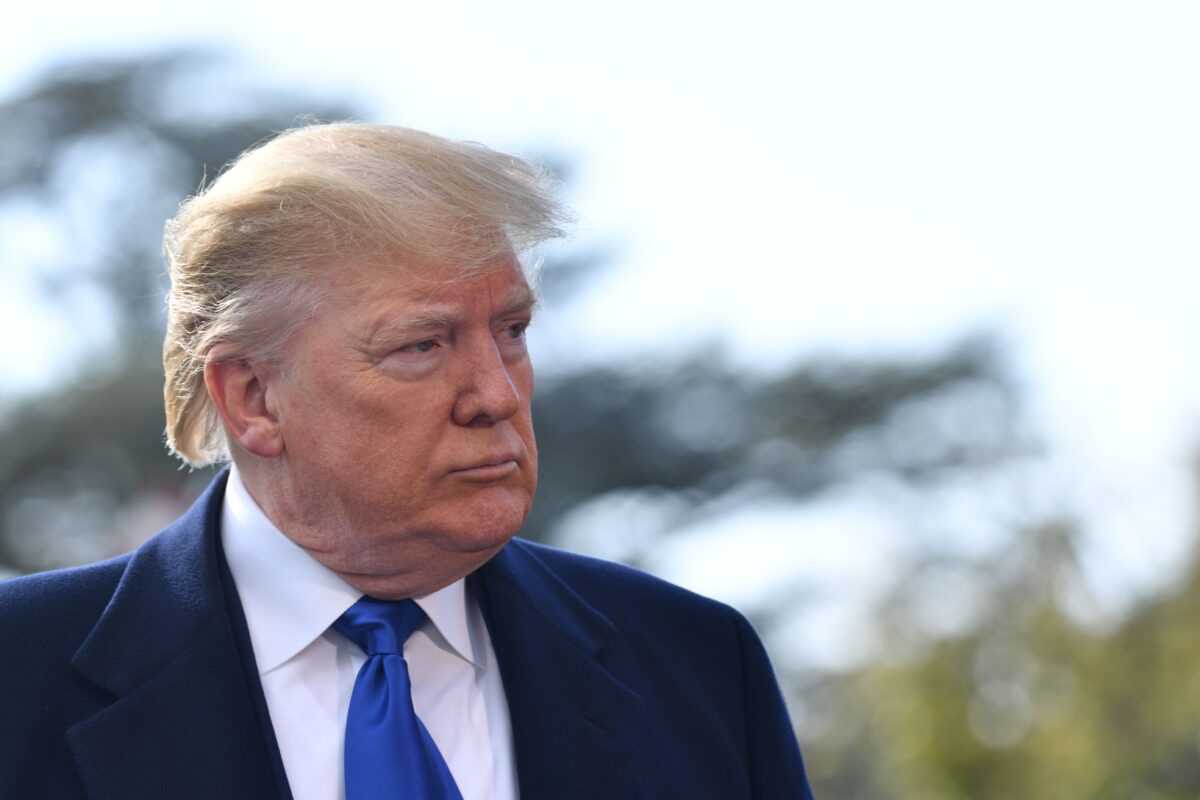 A federal judge has ruled that President Donald Trump can't sue the state of New York in a court in Washington to stop the release of his tax returns to House Democrat-led committees.
Judge Carl Nichols, a Trump appointee in Washington, said on Nov. 11 the president can't sue New York defendants from Washington to block his state returns from being handed over to House Democrats.
"Mr. Trump may renew his claims against the New York Defendants should future events trigger one or more provisions of the Washington long-arm statute, and he may, of course, sue either New York Defendant in another forum (presumably in New York)," Nichols wrote in his opinion, according to the National Law Journal. Nichols had heard oral arguments in the case about two months ago.
He added that "if Mr. Trump alleged that either New York Defendant was involved in the legislative process, he cites no authority for the proposition that enacting or helping to enact a state statute in another state would constitute 'transacting business' in the District of Columbia."
Nichols essentially stated that his court isn't the proper jurisdiction to hear the case.
"Based on the current allegations, Mr. Trump has not met his burden of establishing personal jurisdiction over either of the New York Defendants," Nichols wrote. "The Court therefore need not reach the question of proper venue. Accordingly, the New York Defendants' Motion to Dismiss is granted, and Mr. Trump's Amended Complaint is dismissed without prejudice as to them."
Nichols said Trump could renew the battle over his returns and file his lawsuit in New York state, according to Bloomberg News.
As noted by The Hill, the case involves the House of Representatives' Ways and Means Committee, which filed a suit to obtain Trump's tax returns.
Ways and Means Committee Chairman Richard Neal (D-Mass.) issued requests and subpoenas to the Treasury Department and IRS in early 2019 for six years' worth of Trump's federal tax returns. The White House has rejected such efforts.
In July, the Ways and Means Committee filed a lawsuit and asked the judge to order the White House to comply with the requests and subpoenas.
Trump's lawyer William Consovoy had argued that Ways and Means Committee acting under a New York state law called the TRUST Act could request Trump's tax returns "at any time, with no notice to the president. And New York could respond to the request nearly instantaneously, mooting the president's ability to object before his tax records are disclosed," the Law Journal reported in July.
Consovey also argued that Congress has no legislative interest in the president's tax returns.
Trump's lawyers, according to Bloomberg, said New York enacted the TRUST Act to punish Trump for his speech and political beliefs, which violate the U.S. Constitution's First Amendment. The report stated that the Ways and Means Committee has yet to request the information from New York.
Trump had filed the suit against New York Attorney General Letitia James, New York State Tax Commissioner Michael Schmidt, and the House Ways and Means Committee.