Trump Cuts U.S. History Boast To 25 Years, Admits Air Was Cleaner With 'Nobody Here'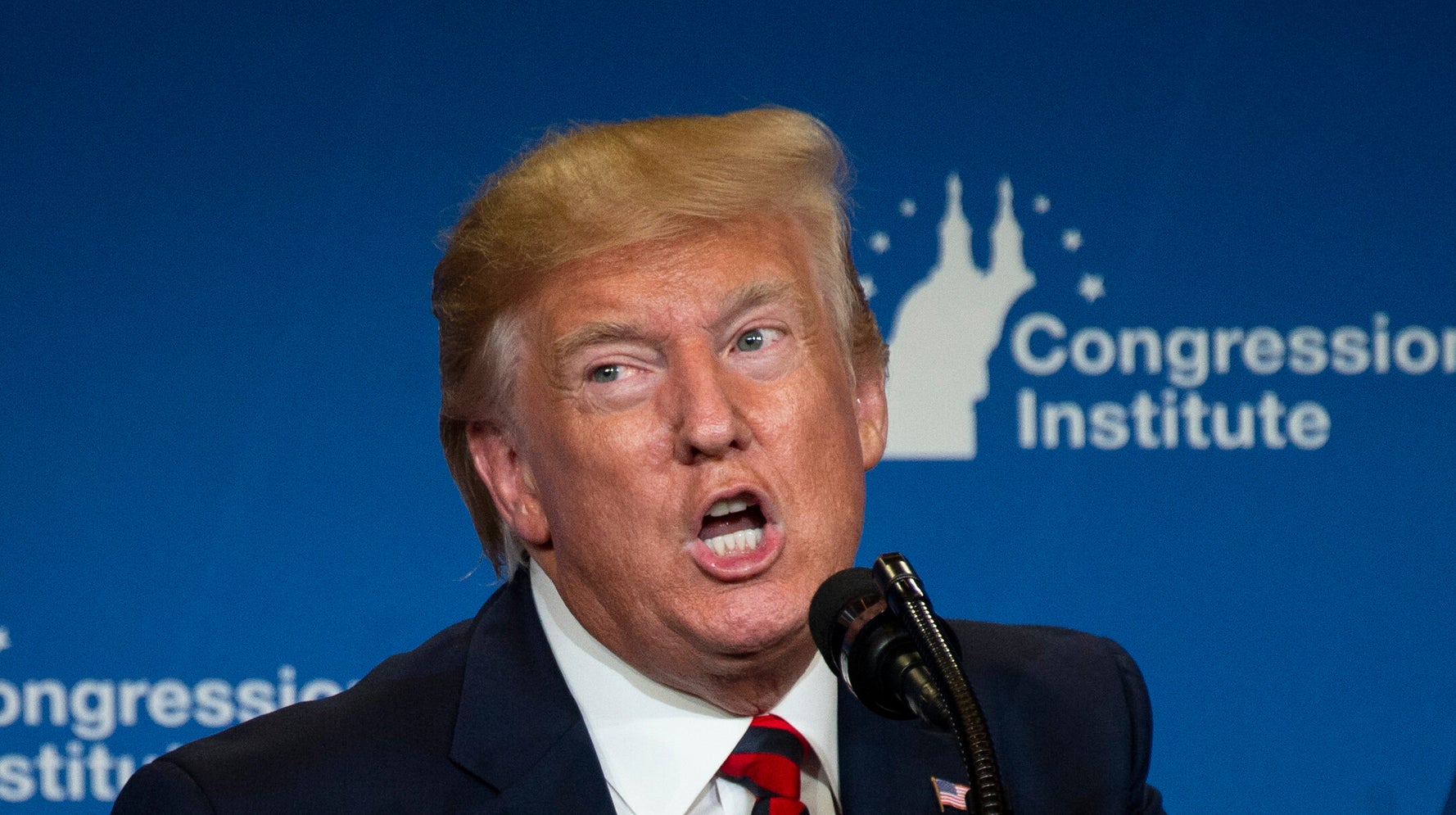 President Donald Trump offered Republican listeners another one of his fractured U.S. history lessons in Baltimore when he insisted that "we have the cleanest air, we have the cleanest water that we've ever had in the history of our country."
But then he immediately backtracked, slashing that to over the last 25 years and conceding that air and water were "probably" cleaner in the "first few years" because "there was nobody here."
So air and water were cleaner at some point more the 25 years ago or when "nobody" was here; it wasn't quite clear what he intended to say at the House Republicans' annual retreat Thursday.
What's particularly quirky is that Trump amended his statement as a way to fact-check himself for the press (listen to his remarks above). But it still wasn't factual. It's not true that the air is the cleanest in the "entire history" of the country — or even in the last 25 years. Trump has made that same inaccurate boast several times.
Some air quality trends improved from 2016 to 2018, according to the Environmental Protection Agency's latest report. But others, including concentrations of two kinds of particulate matter and the number of days with unhealthful levels of pollutants for sensitive groups, worsened.
Worldwide, the U.S. ranks 27th for air and water quality, according to the Environmental Performance Index. It ranks 10th for air quality but 88th on exposure to particulate matter, an indication of negative health effects, and 29th for water and sanitation. The nation is tied for first place with nine other countries for drinking water quality. But some U.S. communities are grappling with lead contamination of their drinking water.
Trump pulled out the claims again Thursday in a rambling speech before the Republican lawmakers as he defended killing an Obama-era water regulation that had increased pollution protection for waterways. He boasted earlier that his administration had repealed the "horrible, dangerous, anti-everything Waters of the United States rule." Besides, he said, the "Clean Waters Act didn't give you clean waters."
Twitter critics had a comment or two.
REAL LIFE. REAL NEWS. REAL VOICES.
Help us tell more of the stories that matter from voices that too often remain unheard.