Trump Directs Government to Review Ways to Minimize Purchases of Chinese Goods, Services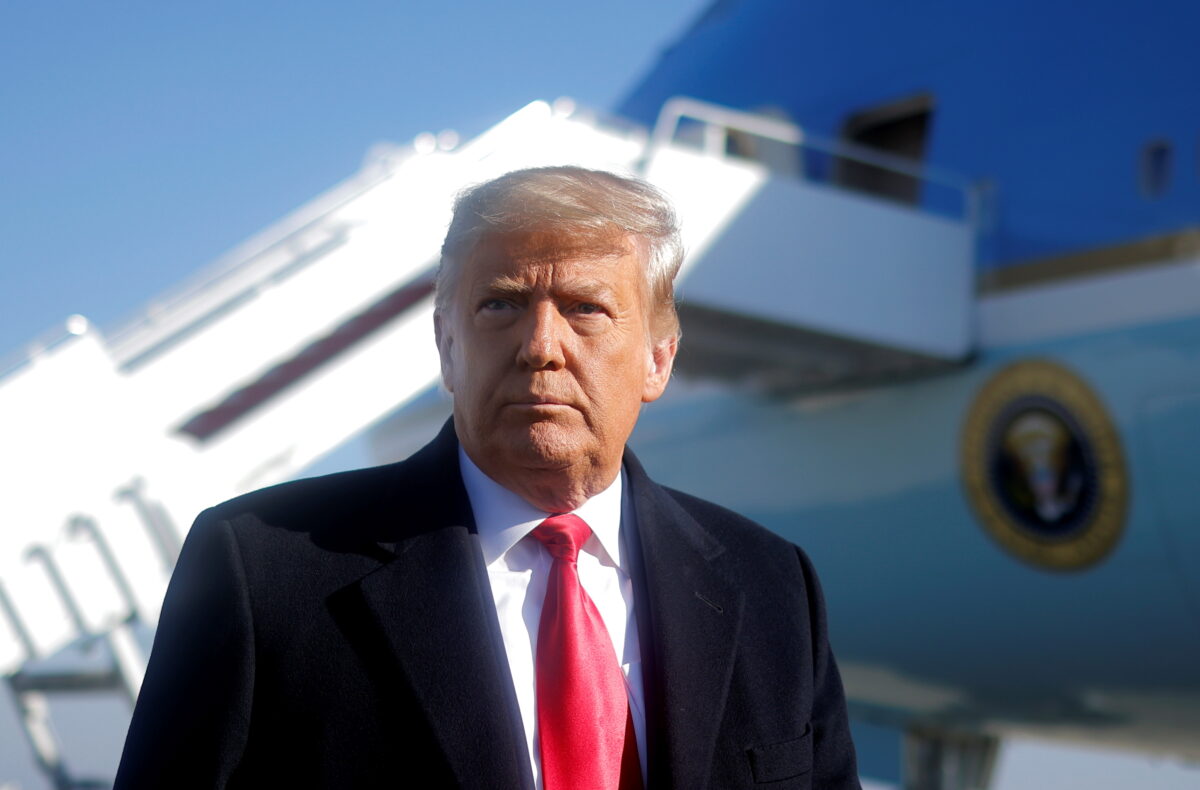 President Donald Trump on Jan. 15 directed federal agencies to look at ways to reduce purchases of goods and services from China, in a bid to guard against espionage risks posed by the regime.
Trump instructed departments and agencies to conduct a review and propose "regulatory and policy changes, including potential executive actions" to "minimize" the procurement of Chinese goods and services, national security adviser Robert O'Brien said in a statement.
The move is the latest in a flurry of actions by the administration in its final days targeting a range of threats posed by the Chinese Communist Party (CCP).
U.S. officials have long sounded the alarm that Chinese technology, both software and hardware, may be used by Beijing for spying, citing security laws that mandate companies to cooperate with Chinese intelligence when asked, and that all firms are ultimately beholden to the CCP. Security concerns have been raised over a bevy of technologies, from Chinese-made drones to telecom equipment giant Huawei to social media apps like TikTok.
Federal agencies are already barred from buying goods or services from five Chinese firms including Huawei, and surveillance equipment makers, Hikvision and Dahua.
O'Brien referred to China's 2017 National Intelligence Law that "obligates individuals, organizations, and institutions to assist the PRC [People's Republic of China] security and intelligence services in carrying out a wide variety of intelligence work," and requires them not to disclose their cooperation.
The Chinese regime "remains free to coerce and coopt PRC manufacturers and services providers to target the United States Government for espionage and information advantage," he said.
The adviser added that some of this activity could further the regime's military goals under its "military-civil fusion" (MCF) strategy, which seeks to harness private industry to spur China's military modernization.
Citing the Chinese regime's efforts to steal U.S. government personnel data and military plans, O'Brien said the United States needs to take "corresponding actions to protect American interests." In 2014, Chinese hackers breached the U.S. Office of Personnel Management, which resulted in the theft of around 23 million records of federal employees.
"We must adjust our regulations and policies and take other necessary actions to reduce the risk of PRC technical and human espionage activities directed at the Federal Government," he said.