Trump Drags Rashida Tlaib's Grandma Into His Latest Twitter Attack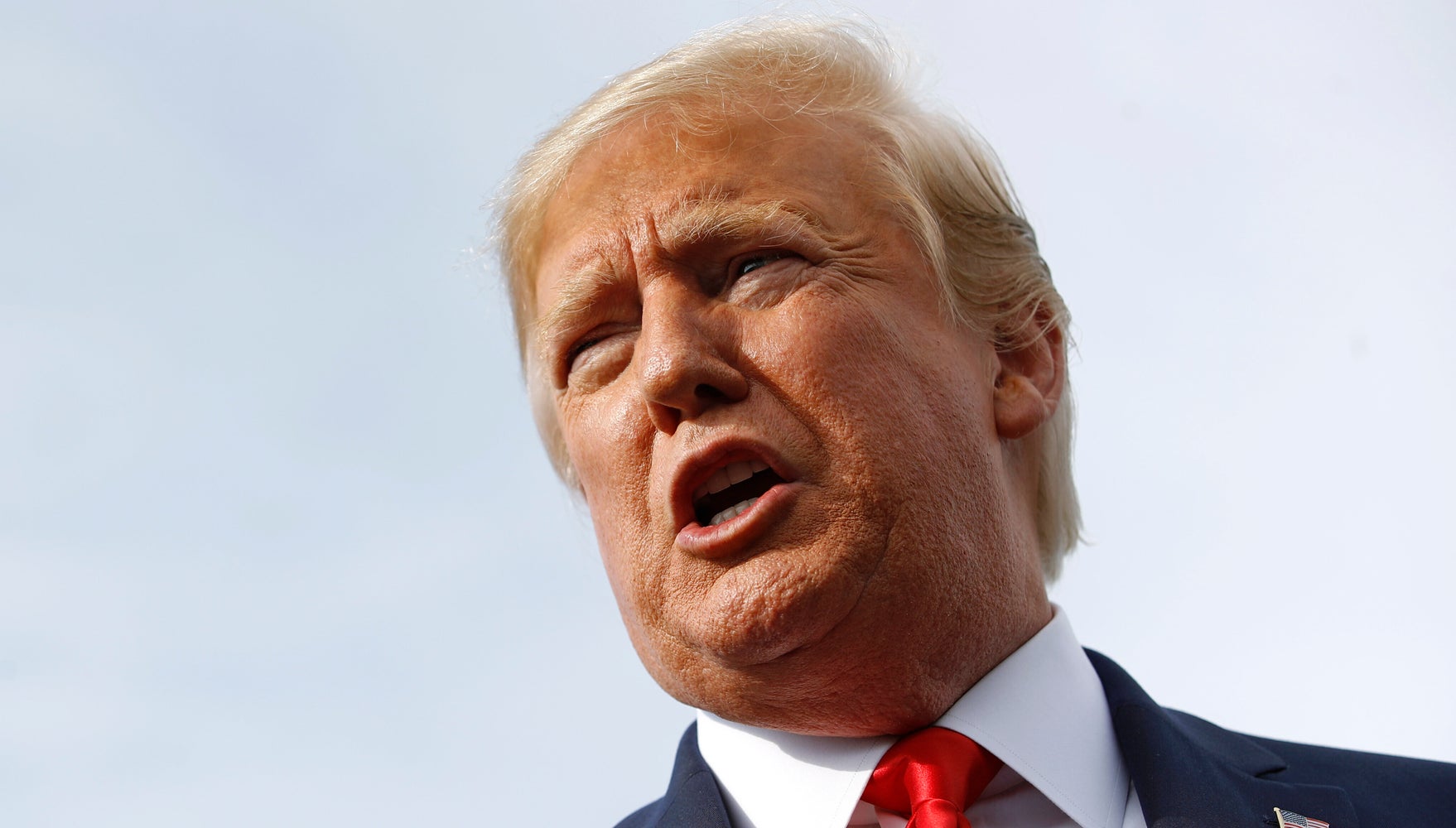 Donald Trump's ad hominem attacks took a new turn on Friday when he used Rashida Tlaib's grandmother as an excuse to insult the Democratic congresswoman from Michigan.
On Thursday, the Israeli government announced that it would not allow entry to Tlaib and Rep. Ilhan Omar (D-Minn.) because they support the pro-Palestinian Boycott, Divestment and Sanctions movement.
Tlaib asked that the decision be reversed so that she could visit her grandmother, who is in her 90s.
"This could be my last opportunity to see her," Tlaib wrote in the letter.
On Friday, the Israeli government said Tlaib could visit if she accepted "all the demands of Israel to respect the restrictions imposed on her in the visit, and she also promised not to advance boycotts against Israel during her visit."
The congresswoman declined the offer saying she won't go to Israel "under these oppressive conditions."
The president decided to comment on Tlaib's decision Friday afternoon in the kind, empathetic manner for which he's famous with a really jerky comment that referenced her grandmother:
"Rep. Tlaib wrote a letter to Israeli officials desperately wanting to visit her grandmother. Permission was quickly granted, whereupon Tlaib obnoxiously turned the approval down, a complete setup. The only real winner here is Tlaib's grandmother. She doesn't have to see her now!"
Other Twitter users thought the comment crossed a line…
And at least one quick-thinking person asked a question that many have posed about the president's tweets:
Trump has repeatedly attacked Tlaib and other congresswomen of color, including in July when he tweeted that she, Omar, Ayanna Pressley (D-Mass.) and Alexandria Ocasio-Cortez (D.-N.Y.) should "go back" to their countries of origin.
REAL LIFE. REAL NEWS. REAL VOICES.
Help us tell more of the stories that matter from voices that too often remain unheard.