Trump Issues Executive Order Preventing Career Bureaucrats From Having Final Word on Federal Rules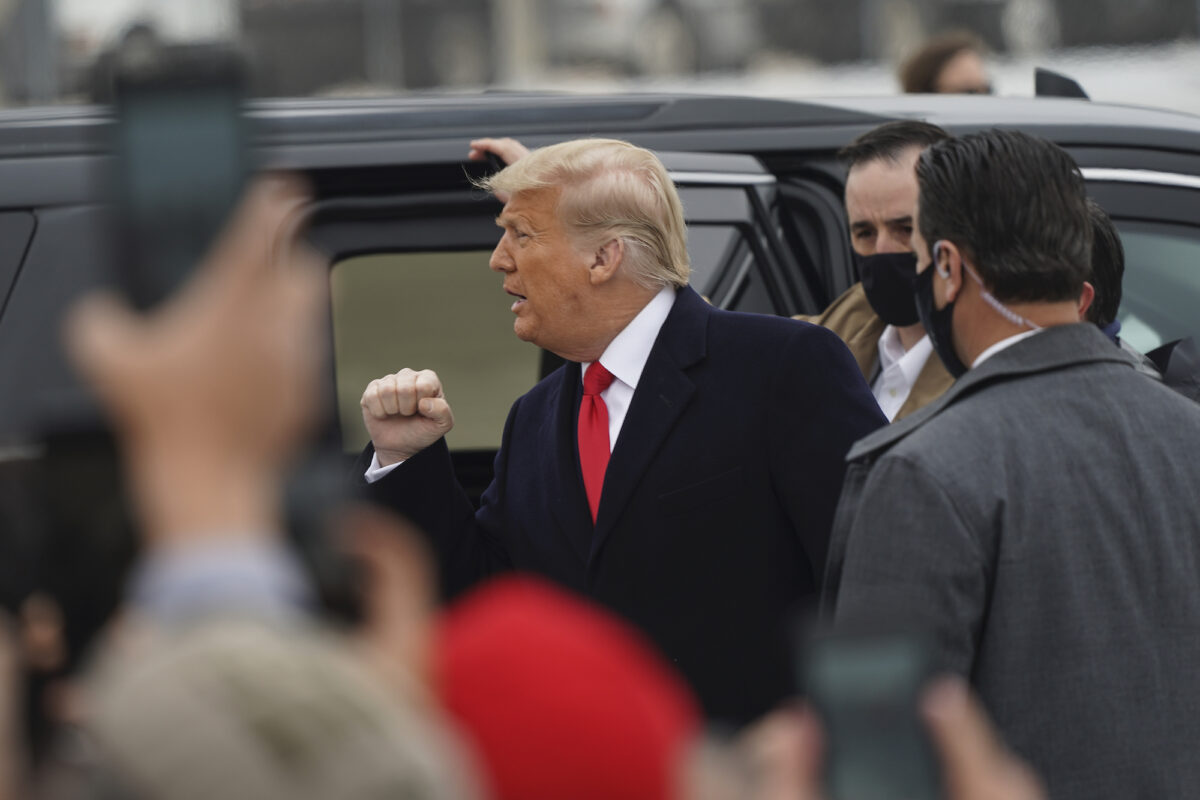 President Donald Trump signed an executive order on Jan. 18 prohibiting career bureaucrats—rather than presidential appointees—from authorizing and having the final word on new federal regulations.
"The President chooses Federal agency heads who exercise executive authority and implement his regulatory agenda. The American people, in electing the President, thereby have a role in choosing the individuals who govern them," the president's order states.
"However, some agencies have chosen to blur these lines of democratic accountability by allowing career officials to authorize, approve, and serve as the final word on regulations. This practice transfers the power to set rules governing Americans' daily lives from the President, acting through his executive subordinates, to officials insulated from the accountability that national elections bring. This practice undermines the power of the American people to choose who governs them and I am directing steps to end it."
The order directs that new federal agency rules must be initiated and signed by senior appointees, who will have the sole discretion to approve the agency's regulatory agenda.
The president issued the order two days before the inauguration of President-elect Joe Biden.
Agency heads can apply for exemptions from the executive order in the event that complying with it would impede public safety. The exemption notices have to be published in the Federal Register, the order mandates.
The order prohibits agencies from delegating rulemaking authority to anyone other than senior presidential appointees. The order requires agency heads to determine if current delegations and agency rules are in line with the new mandate.
The order directs agency heads to review rules enacted over the past 12 years to determine if they have been issued by a senior appointee. The agency heads have to deliver the results of the report to the president in 90 days.
The order targets the rules created and approved by unelected bureaucrats who Trump has long criticized for having too much power. The retroactive nature of the order covers rules spanning the entire eight years of the administration of President Barack Obama. Beyond a report to the president, the order does not specify a remedy for the rules which have been promulgated by career staff rather than senior appointees.
Trump has issued a flurry of executive orders on the final days of his first term. On Monday, he signed orders meant to protect Americans from overcriminalization based on violations of federal rules and defend the nation from the national security threat posed by China-made drones.