Trump Met With NRA Chief Wayne LaPierre About 'Political Survival,' NYT Report Says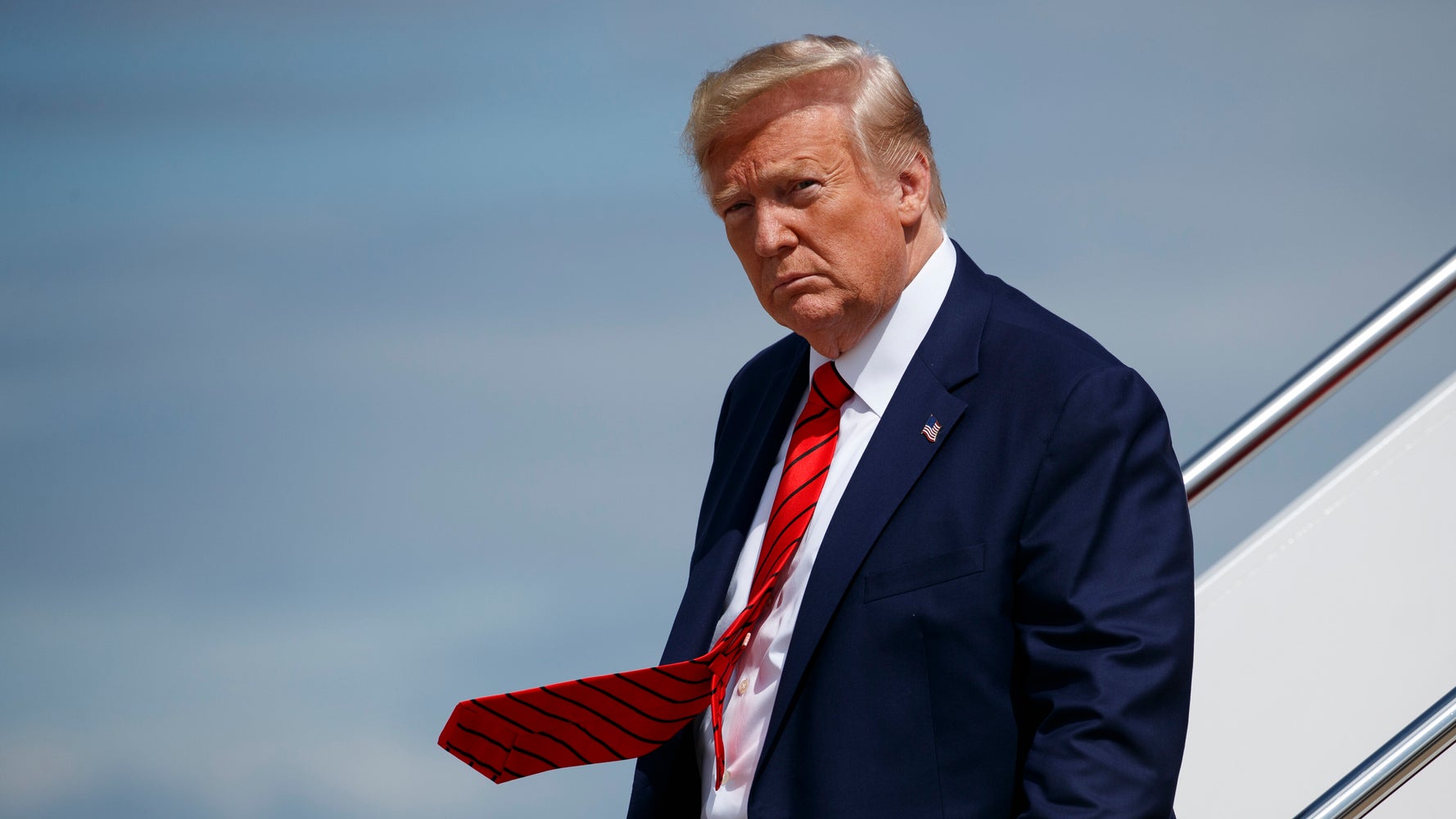 President Donald Trump met with the chief executive of the National Rifle Association on Friday to discuss his political future ― on the same day a Senate committee report was released that accuses the NRA of being a "foreign asset" to Russia, according to a new report.
Trump met with top NRA executive Wayne LaPierre on Friday to discuss possible actions ― or inactions ― on gun regulations, The New York Times reported. Sources who spoke to the Times suggested the call may have been less about guns and more about appeasing the president's base. More from the Times:
Mr. LaPierre has been a leader in an aggressive campaign by gun rights advocates to influence the White House in the months since the back-to-back mass shootings in Texas and Ohio. In a series of calls and meetings, he has tried to move Mr. Trump away from proposing any sort of background check measures that he said after the mass shootings he might support.

But caught between political pressures to do something and doing nothing on gun legislation, Mr. Trump has been idling while Congress waits for a sign from the White House on what it plans to propose. Mr. Trump's meeting with Mr. LaPierre on Friday indicated that his priority may be his own political survival rather than making any strides on guns.
The NRA released a statement Friday evening denying "any discussion occurred about special arrangements pertaining to the NRA's support of the President and vice versa."
The meeting came the same day a new report by Democrats on the Senate Finance Committee revealed the NRA's deep ties to the Russian government leading up to the 2016 presidential election.
The NRA has foundered over the past year amid legal battles, infighting and board member resignations. What's more, the NRA has been served subpoenas demanding financial records by the attorneys general of both Washington, D.C., and New York that could threaten the gun group's tax-exempt status.
Meanwhile, the president is embroiled in an official impeachment inquiry that will look into the implications of Trump asking a foreign power to dig up dirt on 2020 political rival Joe Biden.
A spokesperson for the White House did not immediately return a request for comment from HuffPost.
Read the full New York Times report here.
This article has been updated with a statement from the NRA.
REAL LIFE. REAL NEWS. REAL VOICES.
Help us tell more of the stories that matter from voices that too often remain unheard.