Trump Nominates Six Judges Amid Effort to Reshape Nation's Courts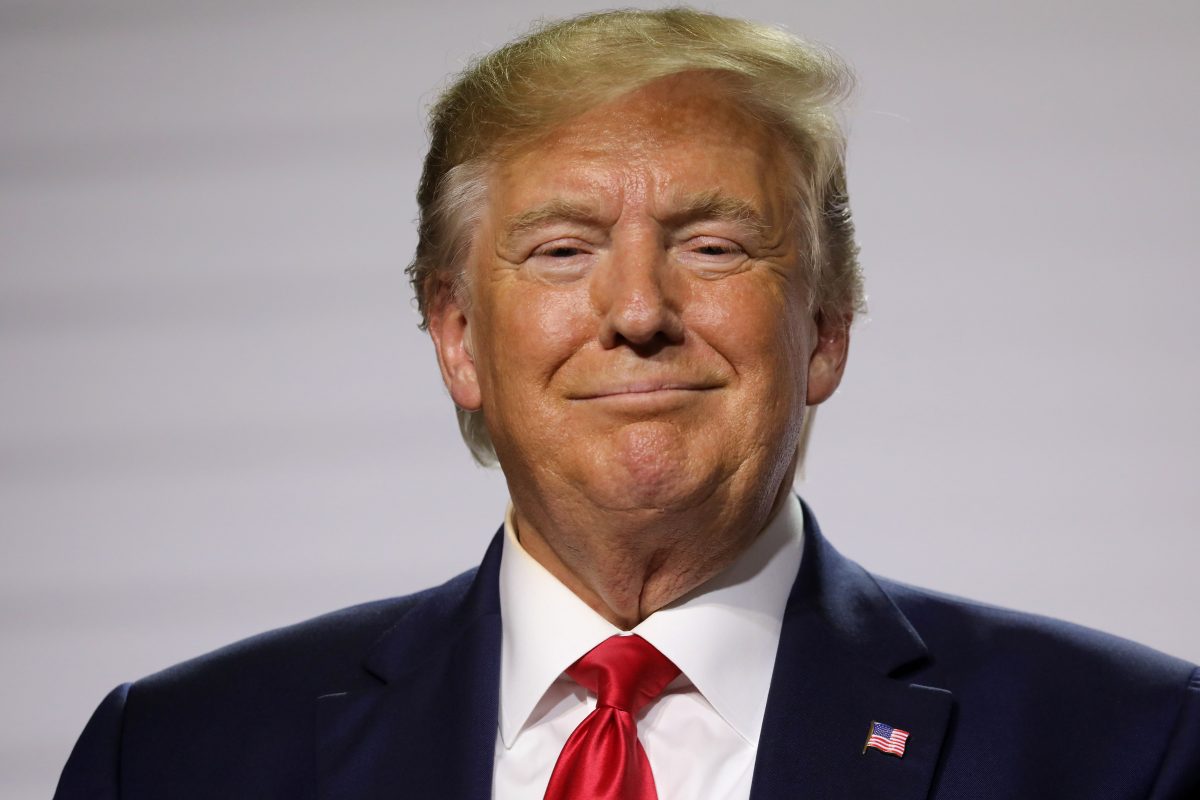 Republican President Donald Trump announced the nomination of a fresh slate of judges on Sept. 20 as part of his unprecedented filling of vacancies in courts across the nation that was helped when Senate Majority Leader Mitch McConnell (R-Ky.) used the nuclear option in April.
Two of the six nominations are for the Ninth Circuit Court of Appeals, a California-based court that has long been a liberal-leaning bench.
Trump has nominated eight judges to the court so far, upping the number of Republican-nominated judges to 12, versus 16 nominated by Democrats. President Bill Clinton appointed most of the oldest judges on the court while some appointed by President Barack Obama or President George W. Bush sit on the bench.
Trump nominated Patrick Bumatay, an assistant attorney for the U.S. Attorney's Office for the Southern District of California, and Lawrence VanDyke, who currently serves as a deputy assistant attorney general at the Department of Justice and was previously Nevada's solicitor general.
Bumatay, who is openly gay, was nominated by Trump last year but the nomination was derailed by factors including opposition by Sens. Dianne Feinstein (D-Calif.) and Kamala Harris (D-Calif.). Neither has commented yet on the re-nomination.
Carrie Severino, chief counsel for the Judicial Crisis Network, praised the nominations, saying Trump "is once again delivering on his promise to put outstanding judges on the bench in nominating Lawrence Van Dyke."
"She also said that Bumatay has "an exceptional legal mind" and "an impressive record including serving at DOJ under three presidential administrations and six Attorneys General."
As a fed prosecutor in the U.S. Atty's office for the SD of CA, Bumatay has prosecuted the worst of the worst and argued cases before the 9th Cir. He clerked for 10th Cir Judge Tymkovich. Patrick will fairly apply the law and Constitution; I look forward to his confirmation 3/3

— Carrie Severino (@JCNSeverino) September 20, 2019
Trump nominated the other four judges to positions based in California: John Holcomb and Steve Kim to the U.S. District Court for the Central District of California and Knut Johnson and Michelle Pettit to the U.S. District Court for the Southern District of California.
He also nominated Thomas Michael O'Conner, sheriff of Victoria County, Texas, to serve as U.S. Marshal for the Southern District of Texas.
Trump has often mentioned his prowess in getting judges confirmed by the Republican-held Senate. Earlier this month, the Senate confirmed the 150th nomination under Trump.
"I'm very pleased that the Senate has confirmed 150 federal judges thus far in President Trump's first term," Sen. Lindsey Graham (R-S.C.), the chairman of the Senate Judiciary Committee, said in a statement after the final vote on the Senate floor.
"This is a historic milestone. These conservative judicial appointments will impact our nation for years to come."
Follow Zachary on Twitter: @zackstieber