Trump Praises China's 'Big Move' in Exempting Tariffs on Some US Goods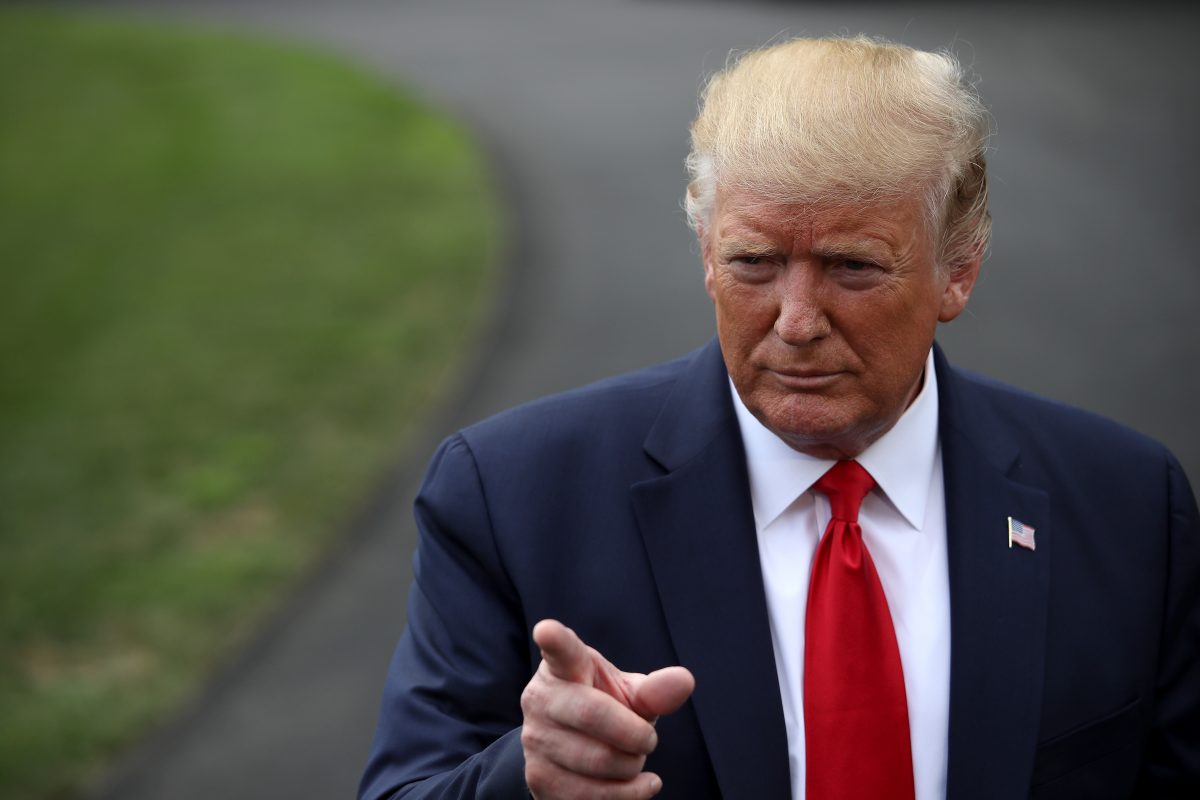 President Donald Trump applauded China's "big move" to waive import tariffs on 16 types of U.S. products days ahead of planned trade negotiations between the two countries.
The U.S. goods on the exemption list—which were initially slated for tariffs of up to 25 percent amid the U.S.-China trade war—include lubricants, anti-cancer drugs, and animal feed ingredients such as whey and fish meal, according to a China Ministry of Finance statement on its website.
The exemption, the first of its kind since the trade war began more than a year ago, will take effect on Sept. 17 and last for one year.
"They made a couple of moves … that were pretty good," Trump said on Sept. 11 at an unrelated event on vaping in the Oval Office. "I think it was a gesture, okay? But it was a big move."
"I deal with them and I know them and I like them," Trump said. "I hope we can do something."
Chinese trade negotiators at the minister level are expected to convene in Washington in mid-September, with more talks scheduled for early next month to be attended China's Vice Premier Liu He and Yi Gang, the governor of the People's Bank of China. Neither side has specified a date for the meetings.
Washington and Beijing have placed tariffs on billions of dollars worth of goods during trade dispute, with more tariffs due to take effect in the coming months.
The Trump administration has sought to compel the Chinese regime to make changes to address a range of unfair trade practices, including intellectual property theft, forced transfer of technology to Chinese firms, industrial subsidies, and market access.
The U.S. stock markets welcomed China's move on Sept. 11. Technology stocks, which are particularly sensitive to developments in the trade war because many big tech companies manufacture in China, picked up after staying flat earlier in the week. Shares in Apple jumped up by 1.4 percent, while Nvidia and Intel also gained 1.3 percent each.
Some analysts said that the move was a friendly gesture but did not signify the Chinese regime's willingness to reach a deal.
"There are still many uncertainties in the coming trade talks. An exemption list of just 16 items will not change China's stance," ING's Greater China economist Iris Pang said.
Over 5,000 types of U.S. goods, including soybeans and pork, are still subject to duties of up to 25 percent.
Hua Chunying, China's foreign ministry spokesperson, said at a press conference on Sept. 11 that Beijing "never wanted a trade war" and hoped to avoid further escalation of the trade tensions. She declined to comment on the new tariff policy, and referred questions to the Ministry of Finance.
Trump said earlier in the week that the trade dispute has put significant economic pressure on China, with many companies shifting its production out of the country.
He also said his administration would not accept a deal that will put the United States at a disadvantage.
"Let's face it: We cannot go back to a situation where giving hundreds of billions of dollars to China becomes standard fare. Not going to happen," he said at a rally on Sept. 9 in North Carolina.
Reuters contributed to this report.
Follow Eva on Twitter: @EvaSailEast