Trump Reins in Federal Bureaucracy With Two Executive Orders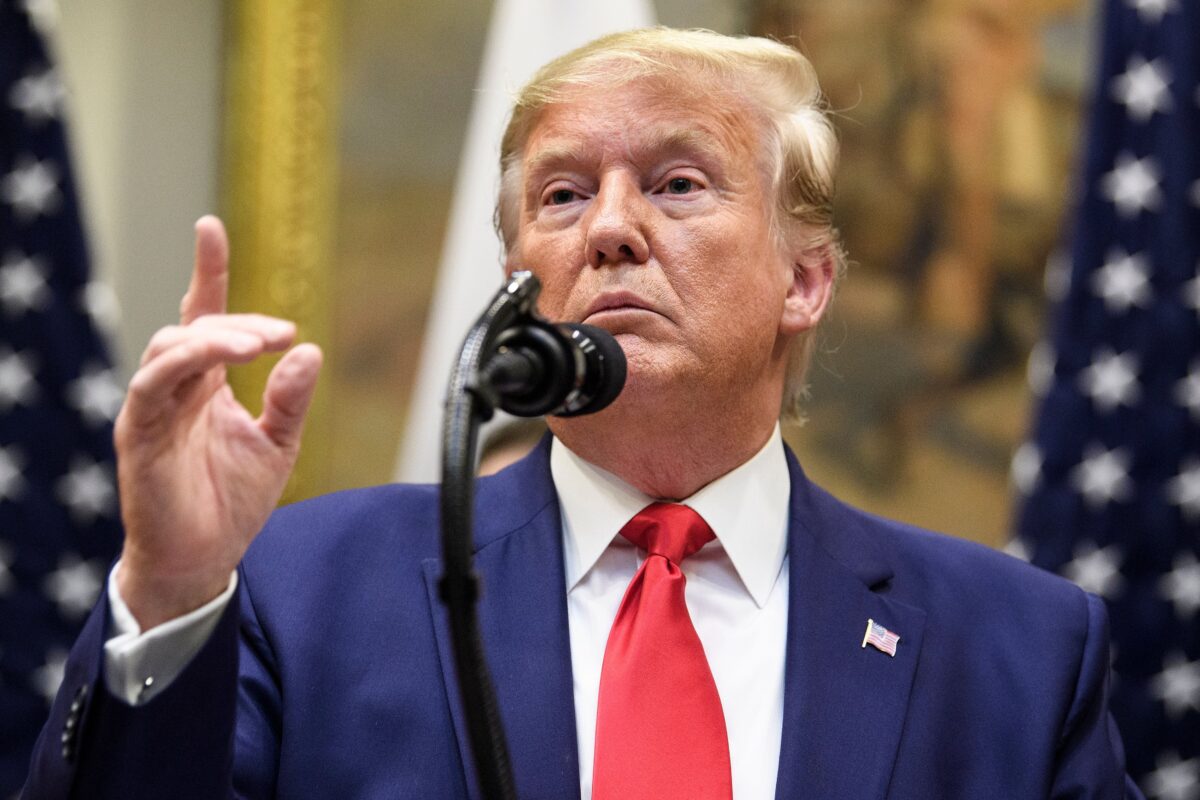 Andy Johnson built a pond on his Wyoming property for his daughter's four horses in 2013. Before damming a small stream, he worked with state engineers to make sure the project restored wetlands and filtered the water running through the pond.
In 2014, the Environmental Protection Agency (EPA) ordered Johnson to rip out the pond or face $20 million in fines. After Johnson sued, the EPA used an extremely narrow interpretation of its guidance documents to argue that the pond was subject to the agency's authority. After Johnson's story garnered media attention, the EPA settled the lawsuit.
Other Americans weren't as fortunate when faced with Washington's burgeoning bureaucracy, even after filing lawsuits. When Richard Schok bought a plot of land in Alaska to expand his small pipe-manufacturing company, he sought permission from the Army Corps of Engineers since a portion of the land contained wetlands.
The Corps, using a supplement that was never sent to Congress to interpret its rules, determined that not only are the wetlands on Schock's property subject to the Clean Water Act, but also 200 acres of permafrost. Schok sued, arguing that the interpretation, which applied to the permafrost which covers one-third of Alaska—was an unreasonable interpretation of the Corps' existing regulations and guidance, which stated that permafrost can't be considered wetlands due to its permanent subzero temperature. Schock ultimately lost the lawsuit when the Supreme Court declined to consider the case.
President Donald Trump has long criticized the murky federal bureaucracy's abuse of small businesses and American families, and on Oct. 9, signed two executive orders meant to reign in bureaucracy and hold government agencies accountable to citizens.
The two executive orders, titled "Bringing Guidance out of Darkness" and "Transparency and Fairness" are the latest moves by the Trump administration to cut red tape and make it easier for Americans to navigate the labyrinthine federal bureaucracy.
"Today, we take bold new action to protect Americans from out of control bureaucracy and stop regulators from imposing secret rules and hidden penalties on the American people," Trump said at the White House on Oct. 9.
The "Bringing Guidance out of Darkness" requires federal agencies to seek public input on the most important regulations. Under previous administrations, federal agencies issued thousands of guidance documents in the form of brochures, blog posts, and letters. In one example provided by the White House, a 2015 blog post by the Department of Labor called on employers to classify some contractors as employees. The post caused confusion among small business who struggled to interpret it.
"Too many agencies have found it easier to impose costly and excessive mandates through informal interpretations buried on their websites instead of going through the regular public review process Congress requires for agency rules," Acting Office of Management and Budget Director Russ Vought wrote in an editorial on Oct. 9.
"Put simply, large government agencies often allow political agendas to improperly influence their interpretation of the law and how it applies to you. Worse still, they deny you a seat at the table when they do it."
The "Transparency and Fairness" executive order requires federal agencies to proactively educate the public about new regulations. The order is meant to give families and business fair notice so that they can comply with the rules and avoid lawsuits.
"Unaccountable bureaucrats must not be able to operate outside the Democratic system of government imposing their own private agenda on our citizens," Trump said. "A permanent federal bureaucracy cannot become the fourth branch of government unanswerable to American voters. In America, the people must always reign."
Vought noted that the Trump administration's deregulation efforts have supported robust economic growth, with more than 6.4 million jobs created, the lowest unemployment rate in 50 years, and almost 2.5 million people rising out of poverty since 2016.
Follow Ivan on Twitter: @ivanpentchoukov