Trump Supports Extension of $600 Enhanced Unemployment Payment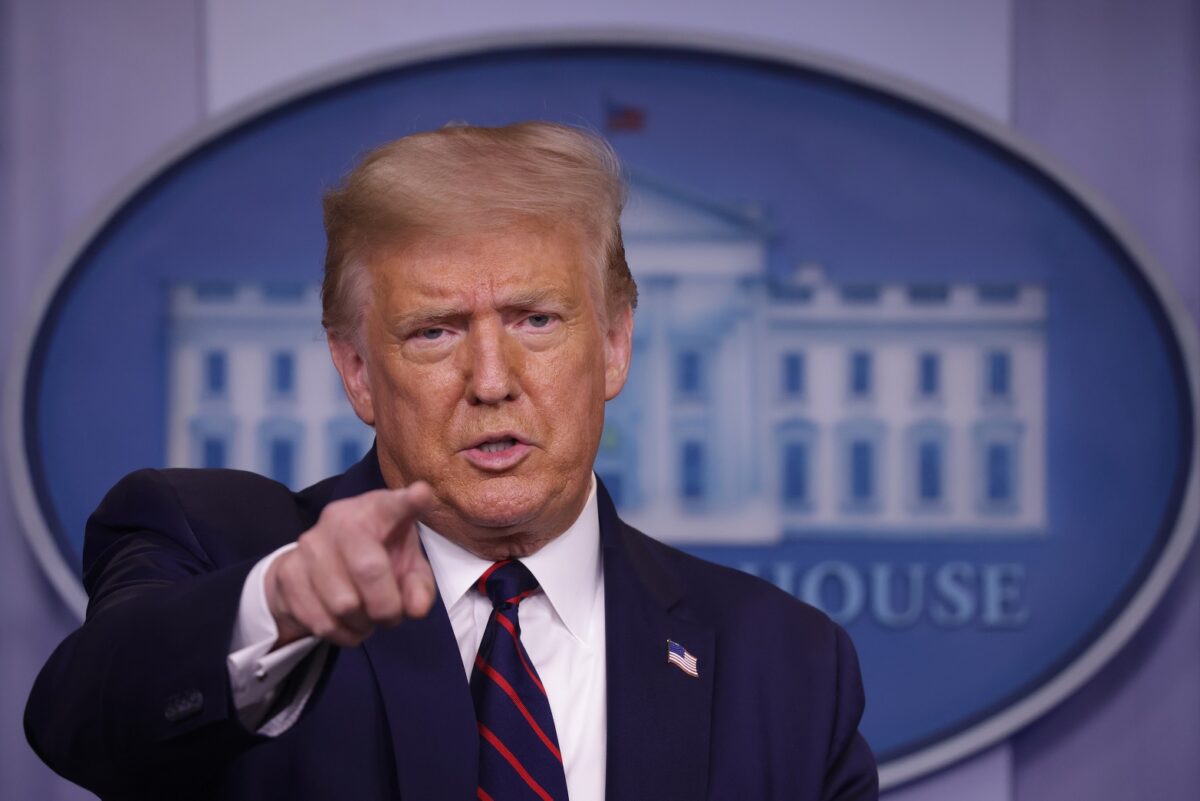 President Donald Trump said on Tuesday that he wants to extend the enhanced unemployment payment of $600 per week on top of normal unemployment payments.
"Yeah. I want to get them. I want to get them a lot," he said when asked if he wants the unemployed to continue to get the extra $600 weekly payment.
"It's not their fault. It's China's fault that this whole thing happened," the president added.
He made the remarks during an interview with the Gray Television Washington News Bureau as the negotiations between the White House and the Democrats seemed to have reached an impasse.
The White House Chief of Staff Mark Meadows and Treasury Secretary Steven Mnuchin started negotiations with House Speaker Nancy Pelosi (D-Calif.) and Senate Minority Leader Chuck Schumer (D-N.Y.) on Saturday.
Meadows told reporters on Tuesday that they're still "a long ways away from striking any kind of deal."
Trump said he will take executive action if the negotiations with the Democrats fall apart.
There are several areas in which the two sides disagree with each other. The Democrats want a comprehensive stimulus package to be passed while the White House prefers a short bill as the first step in addressing the most important issues, including an extension of enhanced unemployment payments.
Pelosi and Schumer also want aid for state and local governments included in the bill, which the White House is against.
"The problem we have is that they're looking to Democrats to take care of states that have been poorly run. It's bailout money. They're looking for a trillion dollars in bailout money to bail out many states," Trump said during the interview. "It has nothing to do with corona[virus]. It has to do with something much different, that's years of neglect and not good management."
"And we don't want to do that," he said.