Trump the Center of Attention at UFC Match in New York City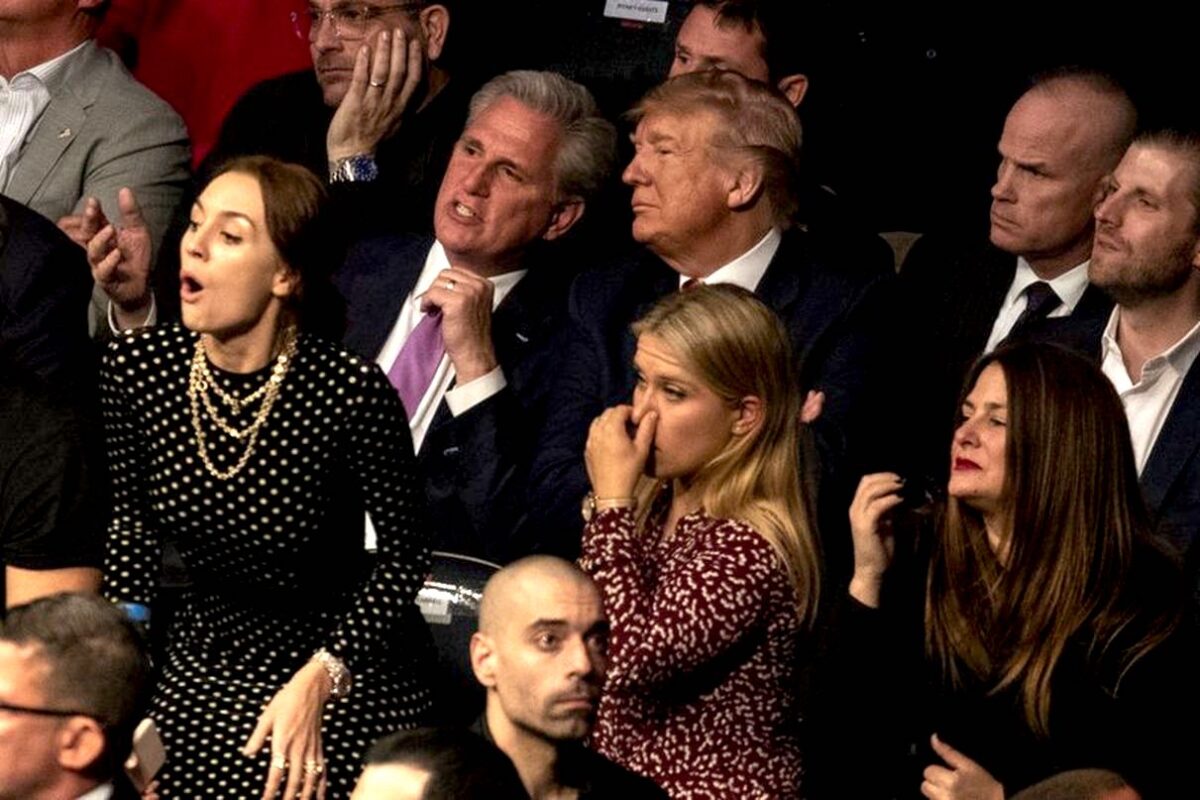 President Donald Trump and two of his sons attended UFC 244 on Saturday night.
While some reports claimed that he was showered with "boos" from the crowd, other videos that were posted on social media showed the crowd cheering him as he entered New York City's Madison Square Garden.
"Despite the [expletive] from blue checkmark Twitter, when we walked into the arena it was overwhelmingly positive," Donald Trump Jr., who attended the event, wrote on Twitter.
He added that UFC president Dana White told him "it was the most electrifying entrance he's seen in 25 years of doing this."
The younger Trump also shared an article from the New York Post, saying there were "more cheers than boos" at the event.
Trump Jr. posted another article about the event from the BBC that mentioned booing. "Fake News gonna fake. Why don't you play the video you leftist hacks? I was there in the heart of NYC and it was overwhelmingly positive. An awesome response," he wrote on Twitter.
At #UFC244 – chanting "Donald Trump, Donald Trump… USA USA" pic.twitter.com/hiqKCw3cS9

— Eric Trump (@EricTrump) November 3, 2019
Eric Trump, the president's other son, said the crowd was chanting, "President Trump. USA. USA."
"What a joke. You are the most dishonest people. The audience was chanting "Donald Trump, Donald Trump" followed by 'USA USA.' Dana White said it was the greatest entrance he has seen into a UFC. I can't wait until we win again in 2020 to further embarras your profession #FakeNews," he also tweeted.
For his part, the president received a shout-out from UFC heavyweight Derrick Lewis, who won his bout. "I know everything ain't going so good in the White House. You gotta turn that … around in 2020," Lewis said after the match. In a post-fight interview, Lewis then praised Trump and said "it was pretty cool."
Trump entered Madison Square Garden just before the 10 p.m. ET start of the UFC 244 pay-per-view and sat cage-side with Republican representatives, including Reps. Peter King (R-N.Y.) and Minority Leader Kevin McCarthy (R-Calif.).
During the live pay-per-view coverage of the event, the camera focused on Trump several times.
White supported Trump during his run-up to the 2016 election, speaking at that year's Republican National Convention.
"I would never say anything negative about Donald Trump because he was there when other people weren't," said White of Trump leading up to the bout, reported The Hill.
"A company usually doesn't want to get into politics and back one guy or another—I'm like let me tell you what—'this guy has been a stand up guy since the day I met him, I'm speaking at the Republican National Convention,'" he also said, adding, "no matter who likes it or doesn't like it, I care."