US Ambassador to EU to Testify Before Congress in Impeachment Inquiry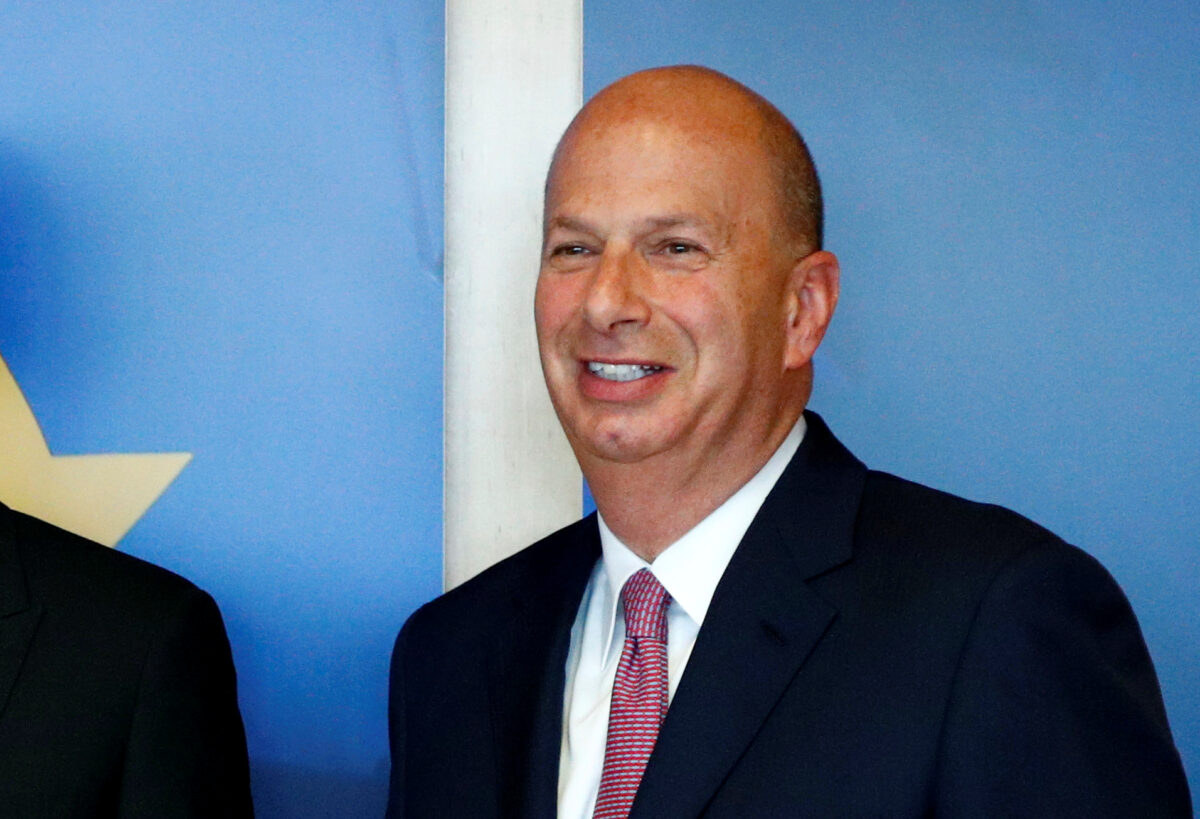 A key diplomat at the center of an impeachment inquiry against President Donald Trump said he will testify before House committees despite efforts by the State Department to stop his deposition, according to his lawyers on Friday, Oct. 11.
Gordon Sondland, the U.S. ambassador to the European Union and an employee of the State Department, was previously scheduled to appear before a joint House committee on Oct. 8 to answer lawmakers' questions in a closed session. Sondland's attorney, Robert Luskin, said at the time that his client was directed by the U.S. State Department to not appear for his scheduled meeting in Congress.
In a statement to media outlets on Friday, Luskin and another lawyer, Kwame Manley, said Sondland will comply with the committee's subpoena and is scheduled to testify on Oct. 17.
"Notwithstanding the State Department's current direction to not testify, Ambassador Sondland will honor the Committees' subpoena, and he looks forward to testifying on Thursday," the statement said.
His lawyers said that although Sondland will appear at the hearing, he will not be producing the "relevant documents" directed by the subpoena. They said the State Department has sole authority to produce such documents and that federal law and regulation prohibit their client from doing so.
The lawyers added that their client hopes they will be shared with the committees before his testimony.
The State Department did not immediately respond to a request for comment by The Epoch Times.
Sondland was subpoenaed as part of the House Democrat's impeachment inquiry that is centered on a whistleblower complaint detailing concerns about Trump's conduct during a phone call with Ukrainian President Volodymyr Zelensky in July. The whistleblower accused the president of leveraging his office and withholding U.S. aid to Ukraine to obtain "dirt" on a political opponent—2020 Democratic candidate Joe Biden.
A declassified transcript of a July 25 call between Trump and Zelensky, released by the White House on Sept. 25, quotes Trump as saying, "There's a lot of talk about Biden's son, that Biden stopped the prosecution and a lot of people want to find out about that so whatever you can do with the Attorney General would be great." From the transcript Trump does not appear to pressure Zelensky or offer any quid pro quo.
Meanwhile, Trump defended his call, saying that his request for Ukraine's assistance to look into Biden's dealings was intended to investigate alleged corruption, not to look for information on a political opponent. In 2018, Biden boasted that he had pressured then-Ukrainian President Petro Poroshenko to remove a prosecutor who was investigating a Ukrainian gas company, Burisma, where the former vice president's son held a lucrative board position.
Messages between Sondland and another ambassador were released along with other selected messages on Oct. 3 by House Democrats, who argued that the messages "reflect serious concerns by a State Department official about the detrimental effects of withholding critical military assistance from Ukraine and the importance of setting up a meeting between President Trump and the Ukrainian President without further delay."
On Oct. 8, Trump defended the decision to stop Sondland from testifying, saying that he wanted the ambassador to testify but was concerned about the impeachment inquiry's lack of due process and transparency.
"I would love to send Ambassador Sondland, a really good man and great American, to testify, but unfortunately he would be testifying before a totally compromised kangaroo court, where Republican's rights have been taken away, and true facts are not allowed out for the public to see," he said in a Twitter post. "Importantly, Ambassador Sondland's tweet, which few report, stated, 'I believe you are incorrect about President Trump's intentions. The President has been crystal clear: no quid pro quo's of any kind.' That says it ALL!"
The White House sent a letter to House Speaker Nancy Pelosi on Oct. 8, telling the House that it won't participate in the "highly partisan and unconstitutional" inquiry. Pelosi responded to the letter later in the day to reject the White House's claim and accuse the president of trying to "normalize lawlessness."
Zachary Stieber contributed to this report.
Follow Janita on Twitter: @janitakan