US–China Trade Talks Need to Deal with Chinese Structural Issues, Top White House Trade Adviser Says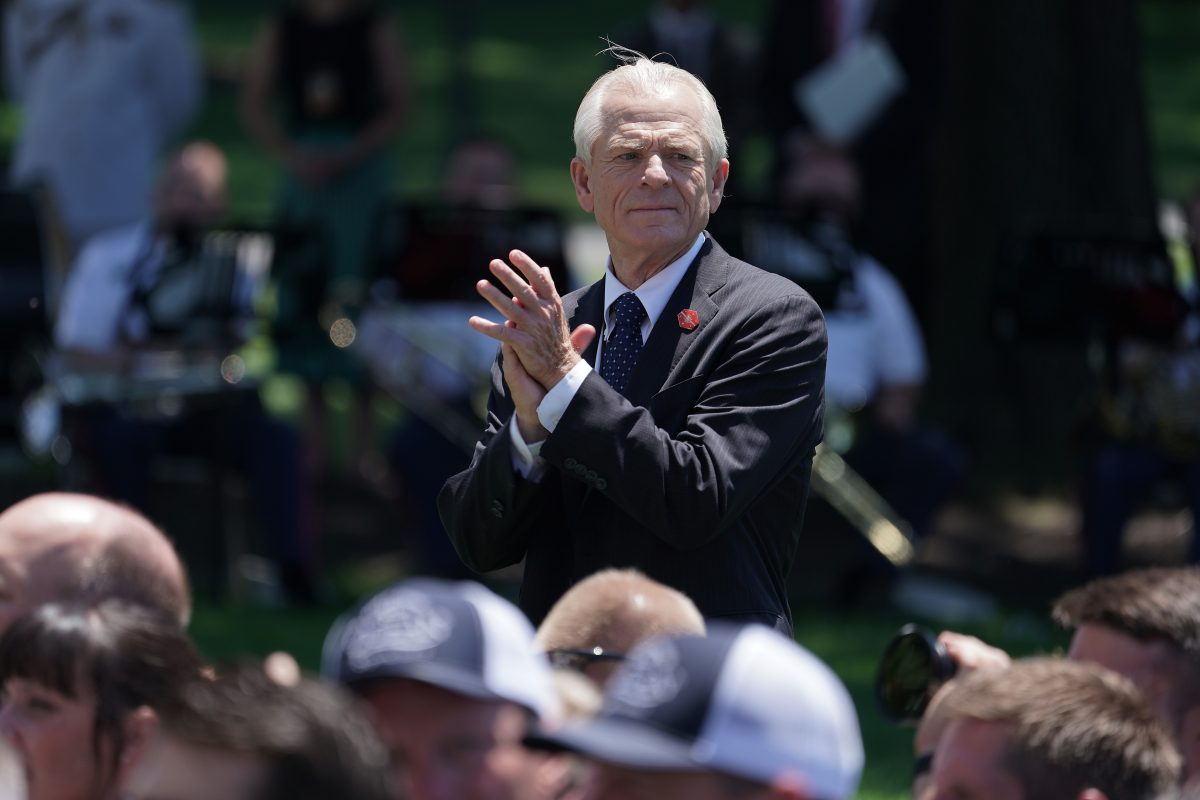 White House chief trade adviser Peter Navarro said the United States won't back down on demands it made prior to an earlier breakdown of talks with the Chinese regime, as the two countries head back to the negotiating table in October.
"We had a deal. We had a 150-page plus agreement that was in these seven verticals that dealt with each of these issues, plus enforcement. It was negotiated over 11 negotiating sessions and including commas and paragraphs. And that's the basis for moving forward," Navarro said in an interview with Yahoo Finance published on Sept. 8.
"But the Chinese walked away from that."
Navarro was referring to a breakdown in trade talks in early May, when the Chinese regime backflipped on agreed-upon provisions.
The two sides have since agreed to resume talks, but the trade dispute escalated in August after President Donald Trump decided to slap fresh tariffs on $300 billion of Chinese imports, citing the Chinese regime's failure to deliver on pledges to buy more U.S. farm products and curb the flow of fentanyl into the United States.
U.S. tariffs of 15 percent on around $112 billion worth of Chinese goods took effect on Sept. 1, covering a wide range of consumer goods, including clothes, footwear, and furniture.
Chinese officials at the vice-minister level are due to travel to Washington for talks this month, before scheduled talks with Chinese Vice Premier Liu He in Washington in October.
"We have a document, we've made a lot of progress, they're coming here, I take that as a sign of good faith that they want to continue to negotiate," Treasury Secretary Steven Mnuchin told Fox Business Network on Sept. 9.
Mnuchin told reporters outside the White House on Sept. 9 that Yi Gang, the governor of the People's Bank of China, would also attend the October talks, and the two sides would discuss "currency and currency manipulation."
The U.S. Treasury Department on Aug. 5 designated China as a "currency manipulator" after the Chinese regime allowed yuan to weaken past the key 7-per-dollar level for the first time in more than a decade. The move came days after Trump announced fresh tariffs to be imposed on Chinese goods.
"China is eating the Tariffs." Billions pouring into USA. Targeted Patriot Farmers getting massive Dollars from the incoming Tariffs! Good Jobs Numbers, No Inflation(Fed). China having worst year in decades. Talks happening, good for all!

— Donald J. Trump (@realDonaldTrump) September 6, 2019
Trump earlier expressed optimism about the trade talks. In a tweet on Sept. 6, he said that China "wants very much to make a deal," adding that the country was having the worst year in decades.
The trade war has taken a toll on the Chinese economy, with GDP growth in the second quarter slowing to its weakest in the past 27 years. Industrial output growth in July also slowed to its lowest level in 17 years.
For more than a year, the United States has sought to compel the Chinese regime to address a range of longstanding unfair trade practices.
Navarro said that China has major structural issues, which he referred to as "seven deadly sins": cyber intrusions; forced technology transfer; intellectual property theft; massive subsidies to state-owned enterprises; dumping of products in U.S. markets meant to drive U.S. companies out of business; currency manipulation; and lax regulation of fentanyl, which has contributed to the U.S. opioid crisis. He said that these issues are the reason the United States should stand up against China.
"We need to go back to that original deal, those seven verticals, dealing completely with all of those structural issues," he said. "We can't have a country as large as China … treating us like a piggy bank."
Navarro also expressed appreciation for the president's effort to confront the Chinese regime by highlighting what he called the "China problem."
"The more America understands what's going on with China, the more Americans are supporting Trump's tough stand on China," he said during a Fox News Channel appearance on Sept. 8.
Follow Eva on Twitter: @EvaSailEast