House Intelligence Committee Has Evidence Of Trump 'Extortion Scheme,' Democrat Says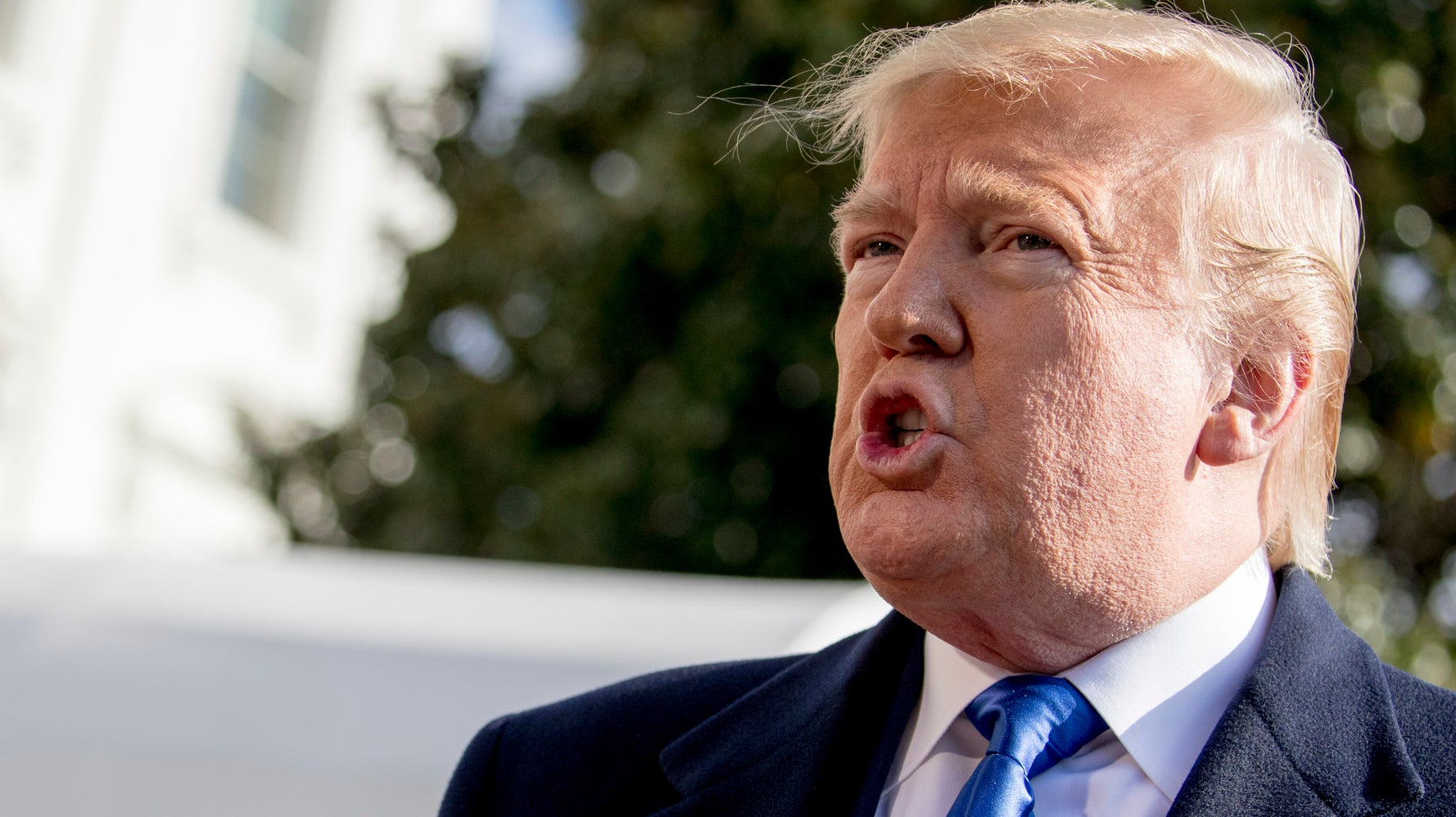 The House Intelligence Committee has evidence that shows that President Donald Trump engaged in an "extortion scheme" to pressure Ukraine to investigate political rival Joe Biden, a Democratic member of the committee said Sunday.
The committee member, Rep. Eric Swalwell (D-Calif.), told CBS' "Face The Nation" that the impeachment inquiry into Trump warrants advancement following the private testimonies of multiple witnesses.
"We have enough evidence from the depositions that we've done to warrant bringing this forward ― evidence of an extortion scheme using taxpayer dollars to ask a foreign government to investigate the president's opponent," Swalwell said.
House Intelligence Committee Chairman Rep. Adam Schiff (D-Calif.) announced last week that the first of several public hearings in the impeachment inquiry will take place Nov. 13 and Nov. 15.
The first three people scheduled to testify publicly are Bill Taylor, the acting U.S. ambassador to Ukraine; Marie Yovanovitch, whom Taylor replaced after Trump recalled her; and George Kent, a deputy assistant secretary at the State Department.
"It's important that the president has due process," Swalwell said Sunday. "It's important that these witnesses raise their right hands and take questions from both Republicans and Democrats. The president is going to get that."
"This is America and we don't just have railroading of justice," he continued. "These witnesses should come public and, you know, the American people should judge for themselves, as well as we will, as to what happened here."
Like Swalwell, Rep. Jim Himes (D-Conn.), a member of the House Intelligence Committee, used the term "extortion" rather than "quid pro quo" on Sunday to describe Trump's actions.
"I have two problems with 'quid pro quo,'" Himes told NBC's "Meet The Press."
"Number one: When you are trying to persuade the American people of something really pretty simple, which is that the president acted criminally and extorted — in the way a mob boss would extort somebody — a vulnerable foreign country, it's probably best not to use Latin words to explain it," he said.
The second point, he added, is that "extortion doesn't require a 'you give me this and I'll give you that' kind of quid pro quo. It simply requires using your muscle to get something that you don't have a right to."
Though Republicans are united in defending Trump against the ongoing impeachment inquiry, their strategies for doing so have differed. Some are saying there wasn't a quid pro quo. Others, like Sen. Rand Paul (R-Ky.), say it doesn't matter, even if there was.
On Sunday, Rep. Mac Thornberry of Texas, the top Republican on the House Armed Services Committee, told ABC's "This Week" that he believes it was "inappropriate" but "not impeachable" for Trump to ask a foreign leader to investigate a political rival.
Former U.S. Ambassador to the United Nations Nikki Haley echoed that sentiment in an interview published Sunday in The Washington Post. She said she opposes Trump's dealings with Ukraine but said she doesn't believe his actions were impeachable.
Trump appeared to take issue with the latest Republican talking point about impeachment, tweeting Sunday that members of his party shouldn't "be led into the fools trap" of describing his July phone call with Ukrainian President Volodymyr Zelensky as "not perfect" but also "not impeachable."
"NOTHING WAS DONE WRONG!" he wrote.
This story has been updated with comments from additional lawmakers as well as Trump's tweet.
REAL LIFE. REAL NEWS. REAL VOICES.
Help us tell more of the stories that matter from voices that too often remain unheard.