John Oliver Rips Trump's El Paso Visit: 'Bare Minimum Of Being A F**king Person'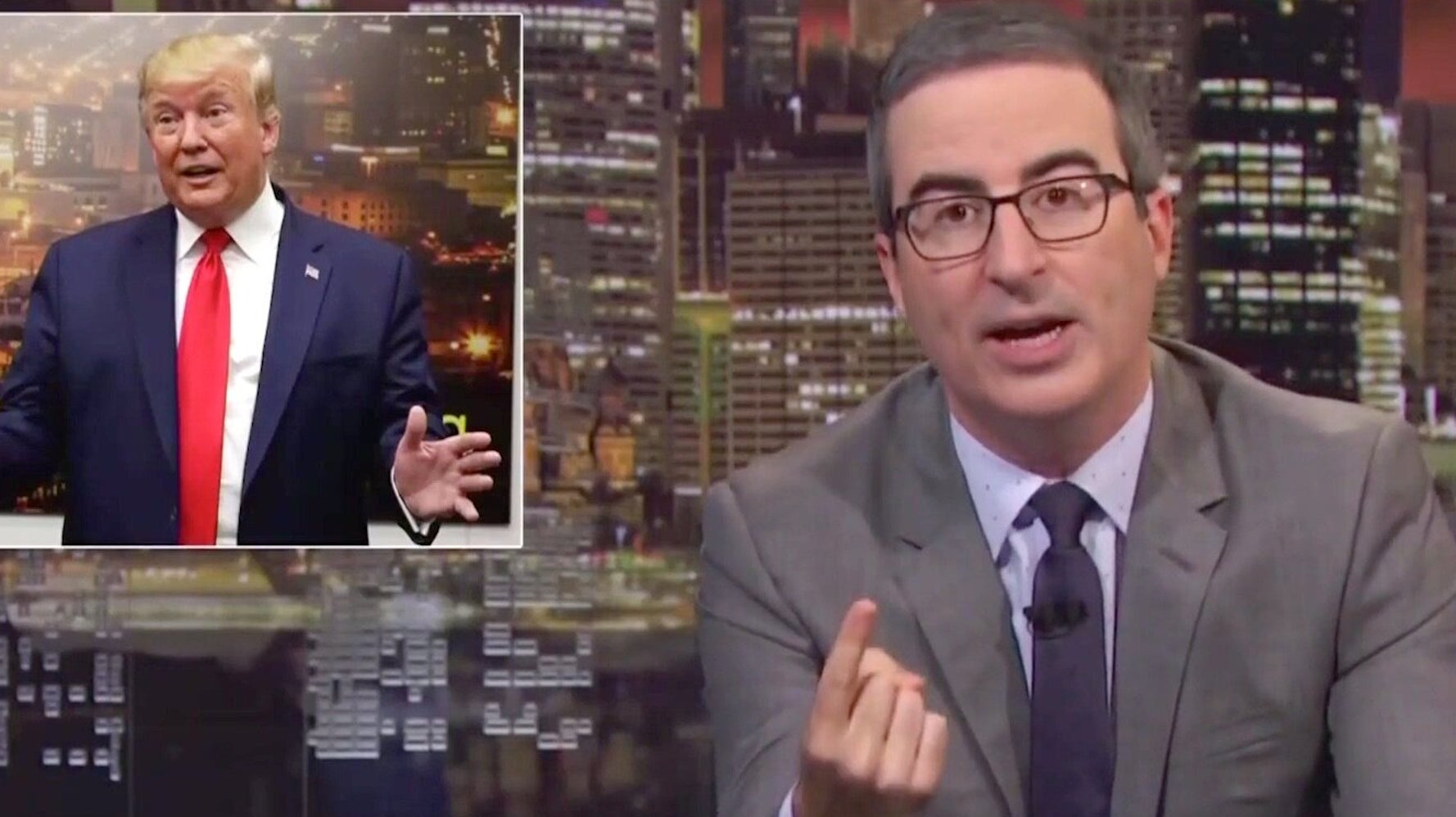 John Oliver said he's no longer shocked to see President Donald Trump struggle to do the "bare minimum" as president.
"But it's still genuinely shocking just how much he struggles to do the bare minimum of being a fucking person," the "Last Week Tonight" host said Sunday on the show.
Oliver shared a clip of Trump visiting a hospital in El Paso, Texas, where victims of one of last week's mass shootings were being treated. Trump bragged about how many people turned out to see him during a previous trip to the city.
"Just consider the thought process that happened there," Oliver said, then took viewers through that process:
"He visited a hospital filled with victims of a mass shooting and thought to himself, 'Remember that other time when I was the center of attention and it was better?' And then he thought, 'Do you think anyone else remembers that?' And then he thought, 'I should remind them, right?' Then he thought, 'Great idea.' Then he thought, 'Thank you.' Then he thought, 'Ivanka.' Then he thought, 'No time.' And then he said it, and he was happy with how it sounded."
Oliver also celebrated the legal and financial struggles of the National Rifle Association.
At one point, he recalled the vow of late screen legend Charlton Heston, who served as the organization's president from 1998 to 2003. Heston famously held up a rifle and said it could be taken "from my cold, dead hands."
In a GIF-worthy moment, Oliver obliged:
See his full takedown of both Trump and the NRA here:
REAL LIFE. REAL NEWS. REAL VOICES.
Help us tell more of the stories that matter from voices that too often remain unheard.