Jon Voight Hopes Trump Haters Can See He Is the 'Greatest President of This Century'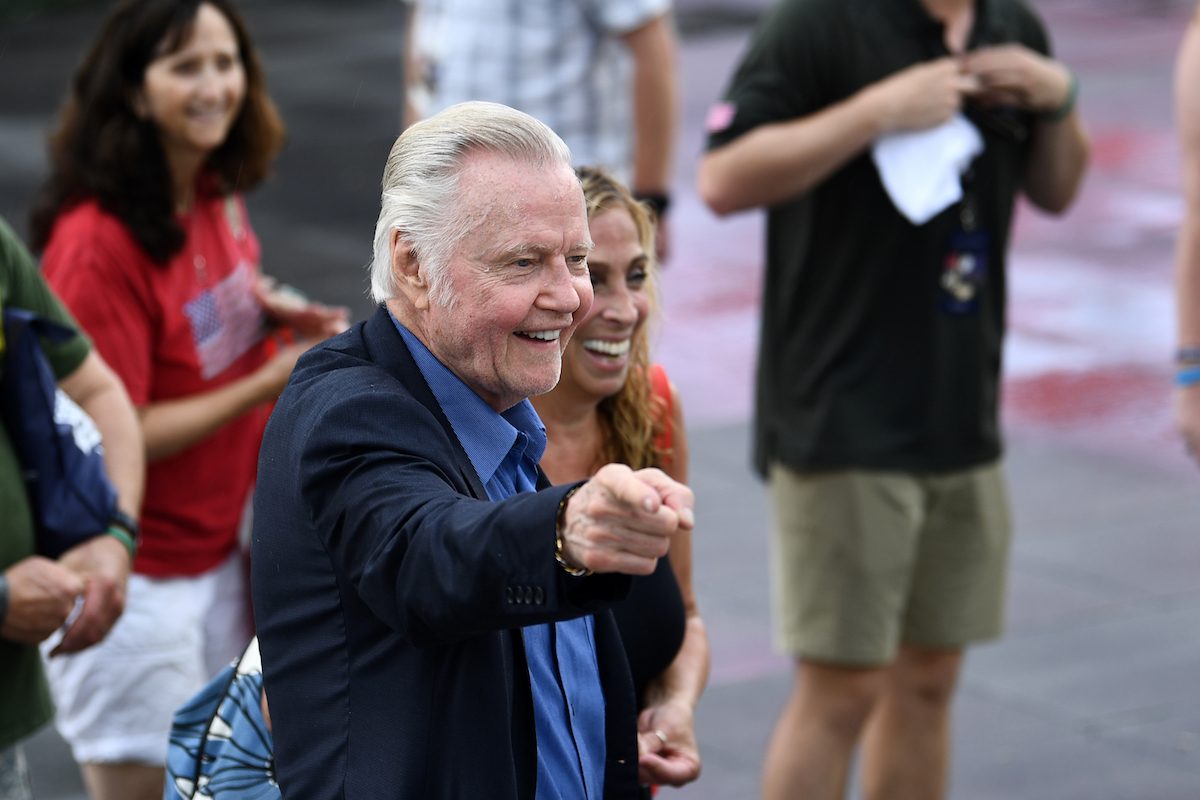 Actor Jon Voight continues to voice his support for President Donald Trump. The 80-year-old veteran actor took to Twitter on Aug. 18 with a message that expressed hope that those who harbor anger toward Trump can be shown that he is the "greatest president of this century."
"This is not peace, this is not love. This is hate among the radical left. No amount of book-smart will show the given policy of what truth stands for. Truth is a powerful emotion," he said in a video posted to Twitter called "Jon Voight's message of peace and love."
Jon Voight's message of peace and love. pic.twitter.com/XHQTjtqsBx

— Jon Voight (@jonvoight) August 18, 2019
"Love is what we should be voting for and I must say we, the Republican Party, have voted for renewal, for a place of safety, a community where all can have peace," he said.
He continued by saying that those who lean left harbor "a radical emotion of hate," while Trump stands for "truth, love, and justice."
"[The left] have hate, it's like a venom, no words of God, no words of love, but a radical emotion of hate," he said in the video. "I've said this many times and I'm saying it again: From the deep truths of my heart and soul, President Trump is a man of truth, love, and justice of the American people and also the people of the sacred place Israel."
"Not only does he love our country, the United States of America, but he has a love for the people of all nations," he added.
He ended his message by calling for prayers for peace and four more years of Trump's presidency.
"Let us pray for peace. Let us pray for this country that President Trump will take on four more years of the strength, devotion, knowledge of truths," he said. "And all that doubt and who have extreme hate and anger toward President Trump—may they be shown differently, that President Trump is the greatest president of this century."
"Let us take a stand for liberty and justice for all. God bless," he concluded.
Voight has been very outspoken about his support of President Trump and conservative policies throughout his presidency.
In June, Voight posted a video to Twitter in which he addressed his fellow Americans in a message calling them to support Trump in the 2020 election.
"Our nation is stronger and wiser because we have taken a chance on a man who has become the greatest president. I'm honored to call him President Trump," he said.
My fellow Americans. pic.twitter.com/n2pHceL60F

— Jon Voight (@jonvoight) July 10, 2019
In May, Voight posted two videos where he appeared to be addressing those who support the president, reminding them to not be "fooled by the political left because we are the people of this nation that is witnessing triumph."
To my fellow Americans. Part 1. pic.twitter.com/srw4zXCRKJ

— Jon Voight (@jonvoight) May 25, 2019
To my fellow Americans. Part 2. pic.twitter.com/uhqpbzwHhS

— Jon Voight (@jonvoight) May 25, 2019
At the time, Voight dubbed Trump the "greatest president since Abraham Lincoln."
Voight's lengthy acting career goes back to the 1960s. He has starred in more than 90 different television and movie roles.
He is best known for his roles in the 1969 movie "Midnight Cowboy" and 1978 movie "Coming Home," for which he won an Oscar in 1979. He's also a four-time Golden Globe winner for the TV series "Ray Donovan."
More recently, he starred in the film "Roe v. Wade," which tells the story of the untold conspiracy surrounding one of the most contentious cases the Supreme Court has faced in recent memory.
Epoch Times reporters Janita Kan and Sarah Le contributed to this report.
From NTD news
Follow Mimi on Twitter: @MimiNguyenLy