Kelly Anne Conway Responds to Taylor Swifts Equality Act Petition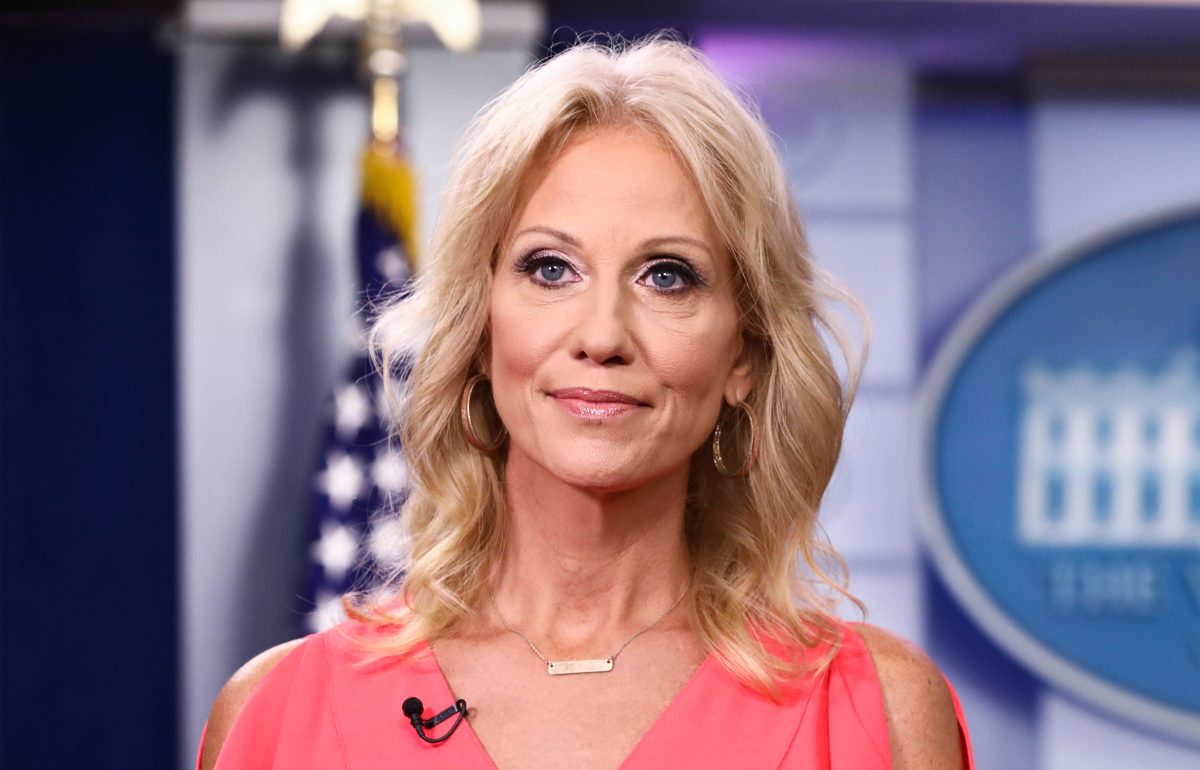 Taylor Swift roused her fan base to support the Equality Act on Monday nights Video Music Awards (VMA) and got a response from the counselor to the president, Kellyanne Conway.
Conway was interviewed by Martha MacCallum of Fox News on Tuesday. Conway began by appreciating Swift's song lyrics but then questioned if the VMA audience was even aware of what the Equality Act is.
"I think when Hollywood and singers and all go political, it sounds in the moment like its very popular, and you've seen so many times where it backfires, and it blows up," she explained. "But she's also somebody who went up against President Trump head-to-head in the United States Senate race in Tennessee and lost handily. Marsha Blackburn is our United States senator now."
Conway was referring to Swifts' 2018 condemnation via Instagram, of candidate Marsha Blackburn who was running for a senate seat at the time.
Swift wrote, "I always have and always will cast my vote based on which candidate will protect and fight for the human rights I believe we all deserve in this country," she continued. "I believe in the fight for LGBTQ rights, and that any form of discrimination based on sexual orientation or gender is WRONG. I believe that the systemic racism we still see in this country towards people of color is terrifying, sickening, and prevalent."
The pop star opened the awards show on Monday night at the Prudential Center in Newark, N.J., performing her new song, "You Need to Calm Down." Colorful dancers framed Swift, while she highlighted her guitar skills singing the title track of her new album "Lover."
The words "Equality Act" were lit up above the 29-year-old performer. She was clearly showing her support of the Equality Act legislation that would prevent discrimination based on sexual orientation and gender identity.
After receiving the Video of the Year award, Swift and her cast members from the Video assembled onstage to accept the tribute.
Swift repeated her support for the LGBTQ community. "Regardless of who we are, regardless of how we identify, at the end of this video there was a petition—and there still is a petition for the Equality Act, which basically just says we all deserve equal rights under the law," she said during her acceptance speech. She was referencing the Change.org petition she launched in June and which had more than 500,000 signatures by Tuesday.
"And, I want to thank everyone who signed that petition because it now has half-a-million signatures, which is five times the amount that it would need to warrant a response from the White House," added Swift. She then looked down at her wrist and tapped on it, seemingly referencing a how long it is taking to pass the Equality Act.
To clarify, the White House is only required to respond to petitions filed on its petition website if a petition reaches 100,000 signatures within 30 days.
Conway spoke to the reason why the Equality Act legislation has not been enacted into law.
"The president and the White House support equality." Conway said, but "We don't support pieces of legislation that have poison pills in it that can harm other people. Look at this economy—it's equally open to everyone. People have job mobility, the deregulation, what he's trying to do, peace and prosperity around the world—that's to benefit everyone. But when something is named something, it's not always truly that."
The proposed Equality Act (H.R. 5) prohibits discrimination based on sexual orientation and gender identity. It also would empower the federal government to impose civil and criminal punishments on citizens who disagree with sexual orientation and gender identity ideology.
What Conway said agrees with an earlier Whitehouse statement reported Fox News.
"The Trump Administration absolutely opposes discrimination of any kind and supports the equal treatment of all; however, the House-passed bill in its current form is filled with poison pills that threaten to undermine parental and conscience rights."