Kellyanne Conway Lobs Sexist Dig At Nancy Pelosi, Says She Caved To Men On Impeachment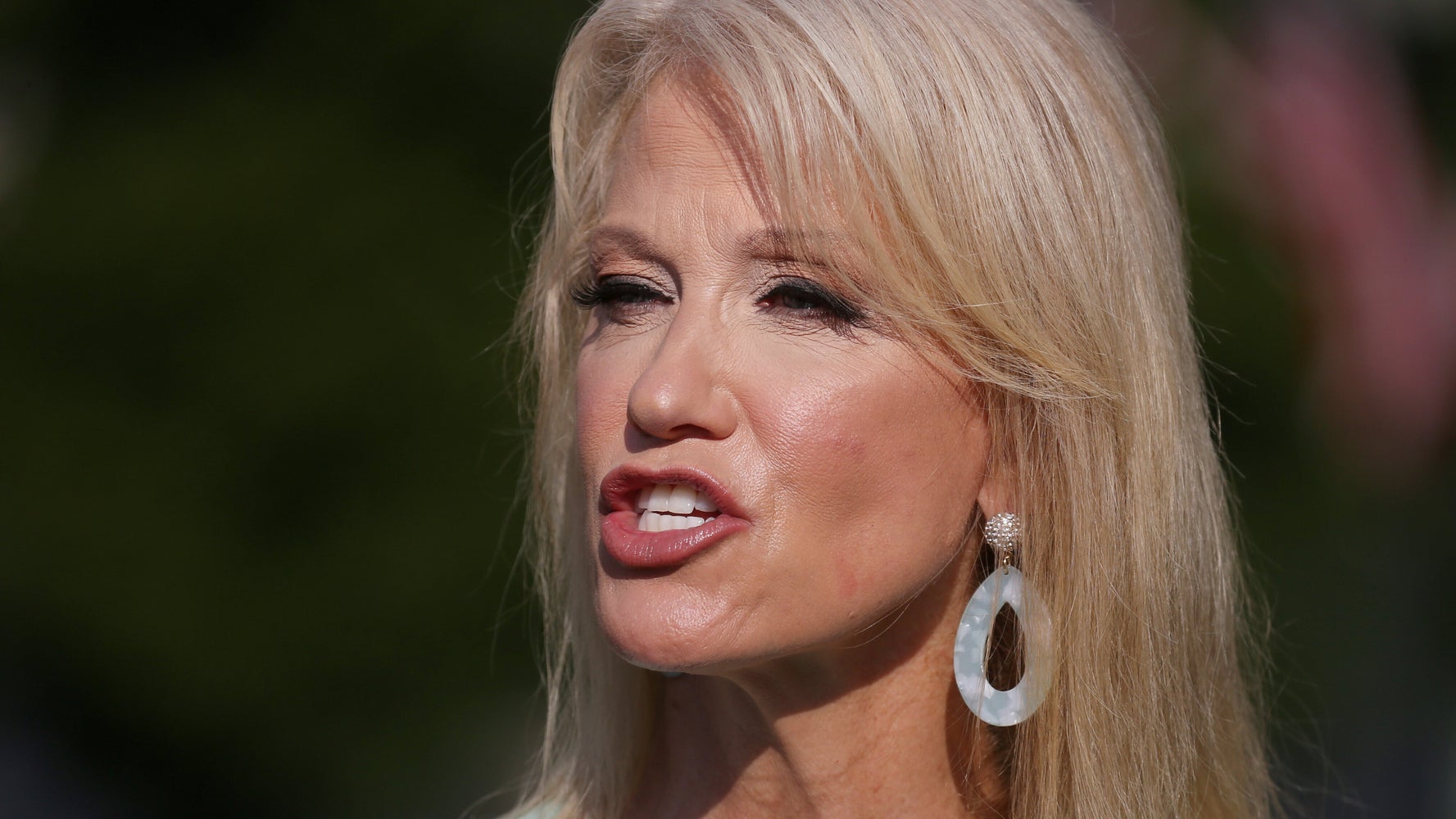 White House counselor Kellyanne Conway went low Friday and launched a sexist attack against House Speaker Nancy Pelosi (D-Calif.), saying she had caved in to the "men around her" to finally support an official impeachment inquiry into President Donald Trump.
"Nancy Pelosi finally capitulated to her angry mob," Conway told reporters outside the White House. "She does the worst thing a woman in power can do, which is she just changes her mind because the men around her said, 'Change your mind. We need an impeachment.'"
In another sexist slant, Conway said that Trump wasn't angry but "amused" by an impeachment inquiry launched by the woman who runs the House of Representatives.
Pelosi was asked Friday on MSNBC's "Morning Joe" about her response to an earlier comment by Conway attacking her for changing her mind in a "matter of hours." Pelosi responded dismissively: "Why would I have to comment on something she said?" Host Joe Scarborough responded: "That is the correct answer, by the way."
Pelosi had been reluctant to launch a full impeachment inquiry into Trump. But then a bombshell report was released this week about a whistleblower complaint over a July 25 phone call between Trump and Ukrainian President Volodymyr Zelensky. In the call, Trump repeatedly pushed Zelensky to launch an investigation into his political rival Joe Biden and Biden's son Hunter. At the time, Trump was withholding nearly $400 million in military funds that had been appropriated for Ukraine.
Armed with the new information, Pelosi announced the start of an official impeachment inquiry on Tuesday.
"The actions of the Trump presidency revealed dishonorable facts of betrayal of his oath of office and betrayal of our national security and betrayal of the integrity of our elections," Pelosi said on national TV. "Therefore … I'm announcing the House of Representatives moving forward with an official impeachment inquiry."
She added: "The president must be held accountable. No one is above the law."
Twitter followers skewered Conway.
In an unusual pool report of Conway's answers outside the White House, only some of remarks were transcribed, with an audio recording attached. "A lot of digression and insults to the press," wrote pool reporter Chris Johnson of The Washington Blade. "I won't transcribe any further unless there's a demand."
REAL LIFE. REAL NEWS. REAL VOICES.
Help us tell more of the stories that matter from voices that too often remain unheard.