Lindsey Graham Defends Trump's 'Lynching' Tweet: 'It's Not Just Racial'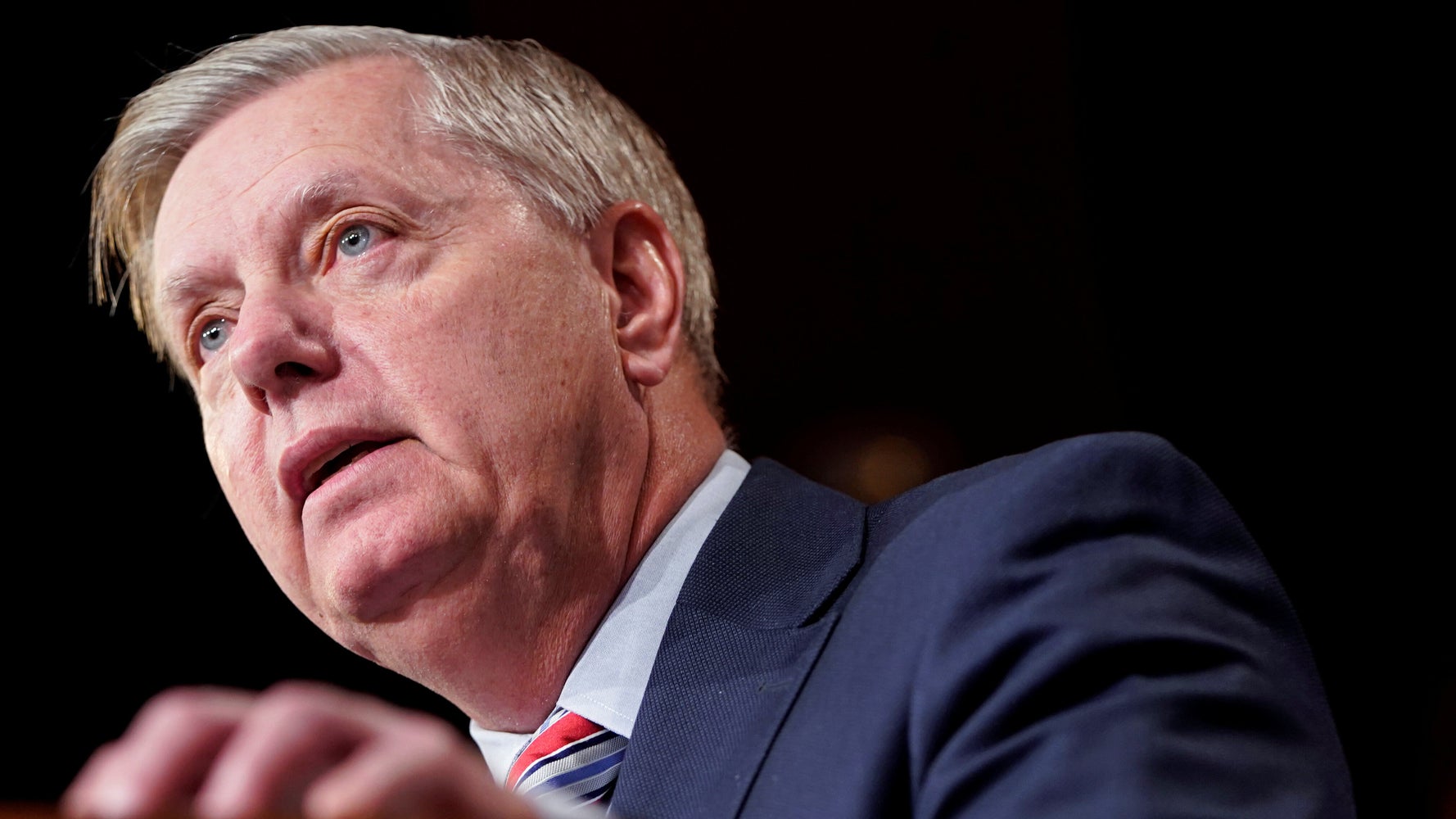 Sen. Lindsey Graham (R-S.C.) came to President Donald Trump's defense on Tuesday after Trump compared the House impeachment inquiry to "a lynching," a term that is associated with a common form of white terrorism in the South during the Jim Crow era that is responsible for the death of thousands of Black Americans, according to the NAACP.
"The story here is not the word, it's the conduct of the Democrats in the House," Graham told reporters on Tuesday, criticizing the lower chamber for its closed-door impeachment inquiry. "If the Republicans were doing this, you'd be OK with calling it a political lynching because that's literally what it is."
Graham insisted lynching is "not just racial," chastising reporters who noted the racial connotations associated with the term.
"I'm from South Carolina; I understand it very well. Mob rule is what lynching is all about. I didn't say they were lynching the president literally," he added.
Earlier Tuesday, however, Graham had told reporters: "This is a lynching in every sense. This is un-American."
Sen. Lindsey Graham defended Pres. Trump's tweet comparing the impeachment process to a "lynching," saying, "This is a lynching in every sense. This is un-American."

Other Republicans have since criticized the president's use of "lynching." https://t.co/6kwlIKJMP5 pic.twitter.com/JoQ4XwhSfX

— ABC News (@ABC) October 22, 2019
Graham's remarks prompted a wave of criticism from Democrats, including his Democratic Senate challenger Jamie Harrison. Harrison, who served as the first black chairman of the South Carolina Democratic Party, tweeted Graham an invitation to this week's groundbreaking of the International African American Museum in Charleston "for a refresh on the painful history of lynching in our state."
Graham didn't get much cover from his GOP colleagues, either, most of whom attempted to distance themselves on Tuesday from the president's tweet.
"Given the history in our country, I would not compare this to a lynching," Senate Majority Leader Mitch McConnell (R-Ky.) told reporters at a weekly press conference on Tuesday, calling Trump's word choice "unfortunate."
Tim Scott, who also hails from South Carolina and is the only black GOP senator, said he wouldn't have used the word "lynching" even as he echoed the president's concerns about the impeachment inquiry.
"There's no question that the impeachment process is the closet thing to a political death row trial, so I get his absolute rejection of the process," Scott said Tuesday.
South Carolina witnessed 185 racially motivated lynchings of black people from 1877 to 1950, according to a report by The Greenville News.
Trump's tweet elicited sharp rebukes from Democrats on Tuesday, including Congressional Black Caucus Chairwoman Karen Bass.
You are comparing a constitutional process to the PREVALENT and SYSTEMATIC brutal torture of people in THIS COUNTRY that looked like me? https://t.co/3v4oMuPC6C

— Congressmember Bass (@RepKarenBass) October 22, 2019