Rep. Jerry Nadler Says 'Formal Impeachment Proceedings' Are Already Underway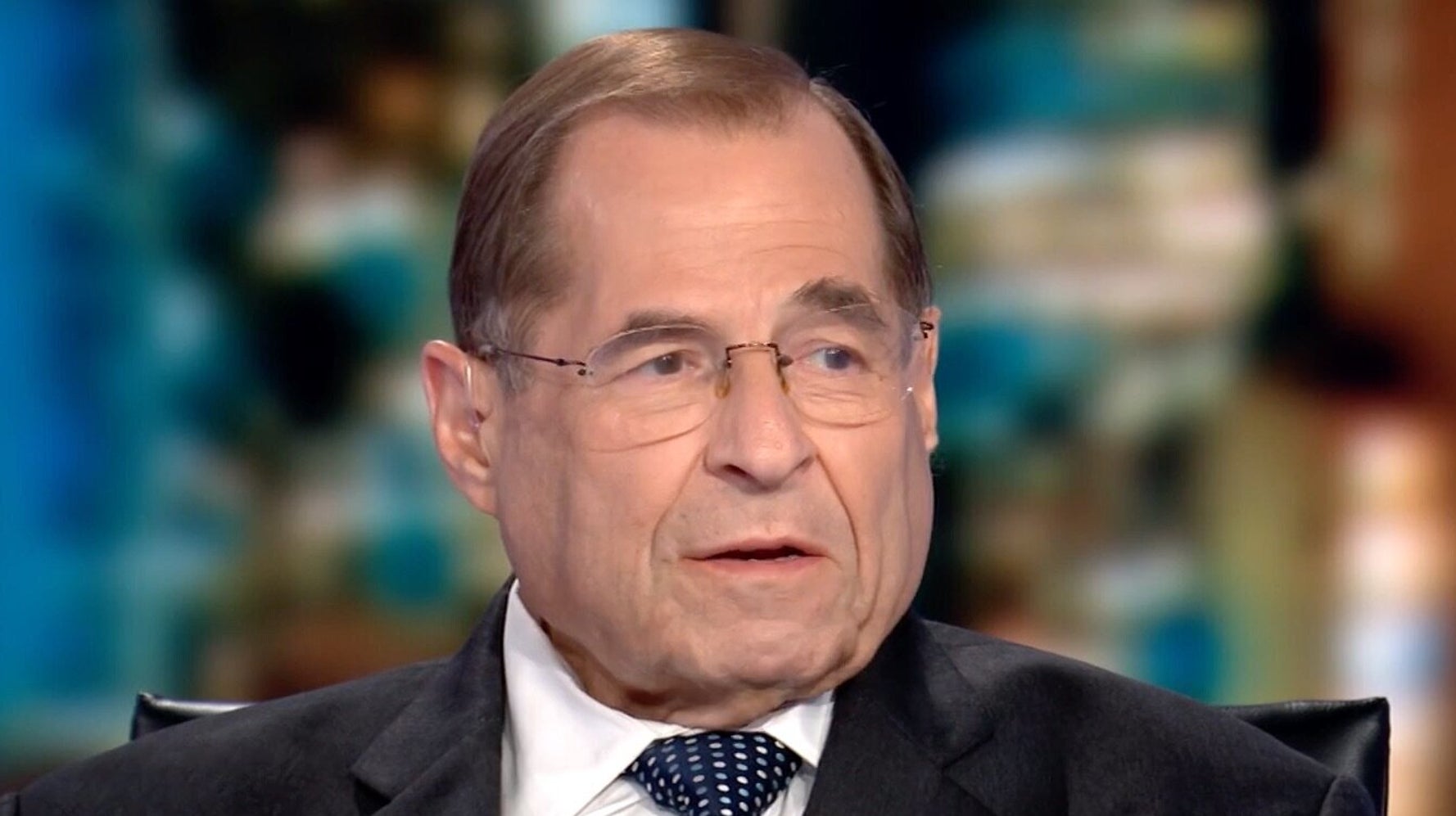 Rep. Jerry Nadler (D-N.Y.) said on Thursday night that his committee's investigation represented "formal impeachment proceedings" against President Donald Trump.
The House Judiciary chairman also said on CNN that articles of impeachment could be sent to the House floor by the end of the year.
CNN host Erin Burnett asked Nadler about Democrats in the House who may not want to vote for an "impeachment inquiry" but would vote for impeachment itself.
But Nadler suggested it was just a matter of semantics and began to explain his committee's investigations into Trump.
"In your mind, you're saying this is exactly the same as what we all call formal impeachment proceedings by another name?" Burnett asked.
"This is formal impeachment proceedings," Nadler replied, emphasizing the "is."
We are investigating all the evidence, we're gathering the evidence, and we will at the conclusion of this ― hopefully by the end of the year ― vote articles of impeachment to the House floor, or we won't. That's a decision that we'll have to make. But that's exactly the process we're in right now.
He said articles of impeachment have been drafted, but they may or may not match any final documents that are submitted ― if they are submitted ― at the conclusion of the investigation.
Nadler also offered a timeline of what's coming next, with witnesses appearing before the committee in September and October:
Nadler specifically spoke of former White House counsel Don McGahn, who was a key witness in special counsel Robert Mueller's investigation. The Judiciary Committee went to court this week in hopes of forcing McGahn to appear for testimony.
The court filing said getting McGahn under oath would be "crucial" for determining what comes next.
"The Judiciary Committee is now determining whether to recommend articles of impeachment against the president based on the obstructive conduct described by the special counsel," the Democrats' lawsuit says. "But it cannot fulfill this most solemn constitutional responsibility without hearing testimony from a crucial witness to these events: former White House counsel Donald F. McGahn II."
This story has been updated to note the lawsuit against McGahn.
REAL LIFE. REAL NEWS. REAL VOICES.
Help us tell more of the stories that matter from voices that too often remain unheard.