Sen. Grassley Suspects Deep State May Bury 'Spygate' Report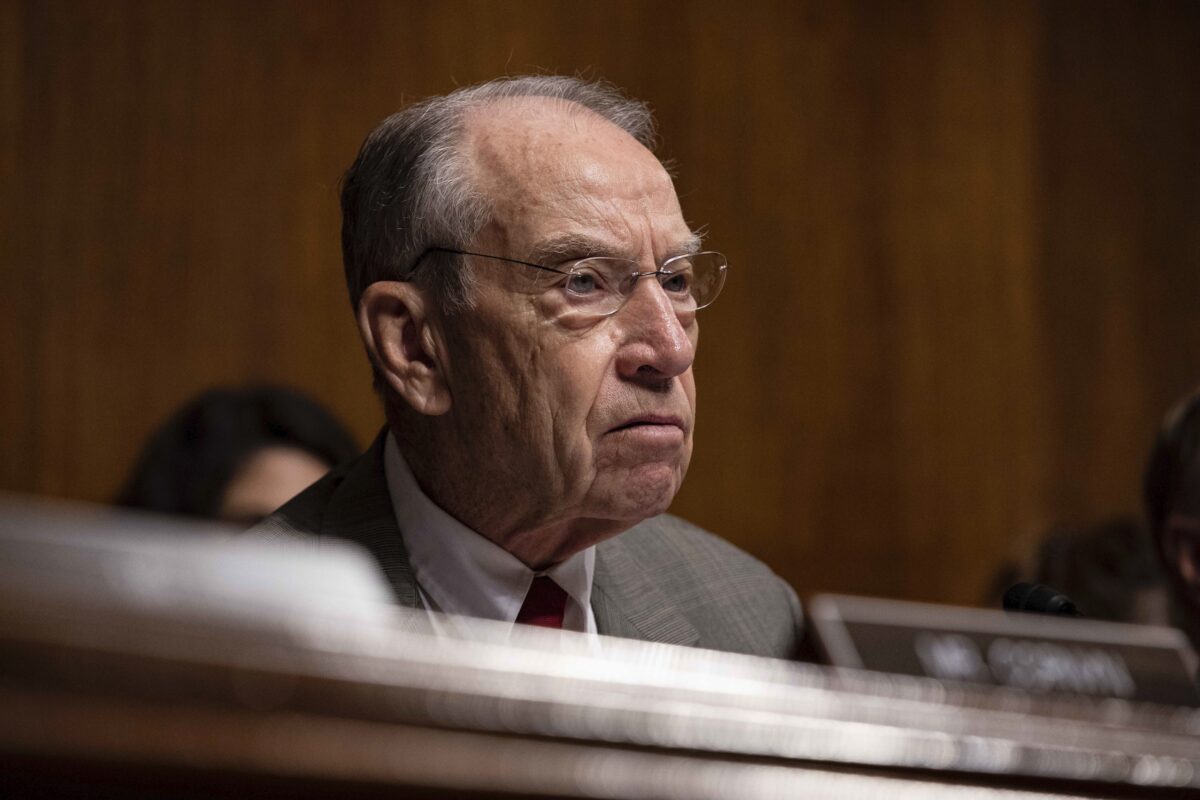 Sen. Chuck Grassley (R-Iowa) suspects that the numerous delays of the release of a much-anticipated report on spying on the Trump campaign suggest that the deep state is working to bury the document.
"All of the delays and excuses why the Horowitz IG FISA report isn't public yet after several months of anticipation of its issues leads me to the suspicion it's going to be 'deep six' by the deep state," Grassley wrote on Twitter on Oct. 21.
The senator's comment refers to the much-anticipated report by the Department of Justice (DOJ)'s Office of Inspector General on the investigation of potential abuse of the Foreign Intelligence Surveillance Act (FISA).
The release of the report had been rumored to be imminent for months but has been plagued by delays. In one of the most recent examples, Fox News host Maria Bartiromo cited anonymous sources as saying that the report was coming out on Oct. 18 and would be as thick as a phone book. Bartiromo later walked back the claim and said the report would be out by the end of the month.
Starting in October 2016, senior FBI and DOJ officials signed off on four FISA court warrant applications to surveil Trump campaign associate Carter Page. The application relied heavily on an opposition research dossier about then-candidate Donald Trump. Former British spy Christopher Steele compiled the dossier. The FISA warrant applications all failed to disclose that Hillary Clinton's campaign and the Democratic National Committee paid for the dossier.
Inspector General Michael Horowitz provided the most recent official update on the report on Sept. 13. In a letter to lawmakers, Horowitz wrote that his office had sent a copy of the final report to the DOJ for "classification determination and marking." Horowitz's team reviewed 1 million documents and conducted more than 100 interviews as part of the investigation, according to the letter. After receiving a marked-up report from the DOJ, the inspector general would then start working on preparing a public version of the report and a classified supplement.
A statement expressing suspicion that the deep state may bury the inspector general's report is especially weighty coming from Grassley, a seasoned senator who rarely issues speculative messages. The deep state refers to unelected officials who have accumulated significant power within the government. It's not clear what the basis for Grassley's statement was. His office didn't respond to a request for comment.
In applying for the FISA warrant, the FBI and DOJ labeled Page as an agent of Russia. Page was never charged with a crime. He told The Epoch Times last week that the DOJ has yet to provide him with an opportunity to review the report before it becomes public, a process mandated by the Privacy Act.
"So far, the right thing has not been done," Page told The Epoch Times on Oct. 16. "I just want it to be accurate. So far, everything they've done has been inaccurate. I have no agenda. I just want the truth."
Follow Ivan on Twitter: @ivanpentchoukov