Trump Administration Looks Into Addressing California Homelessness Crisis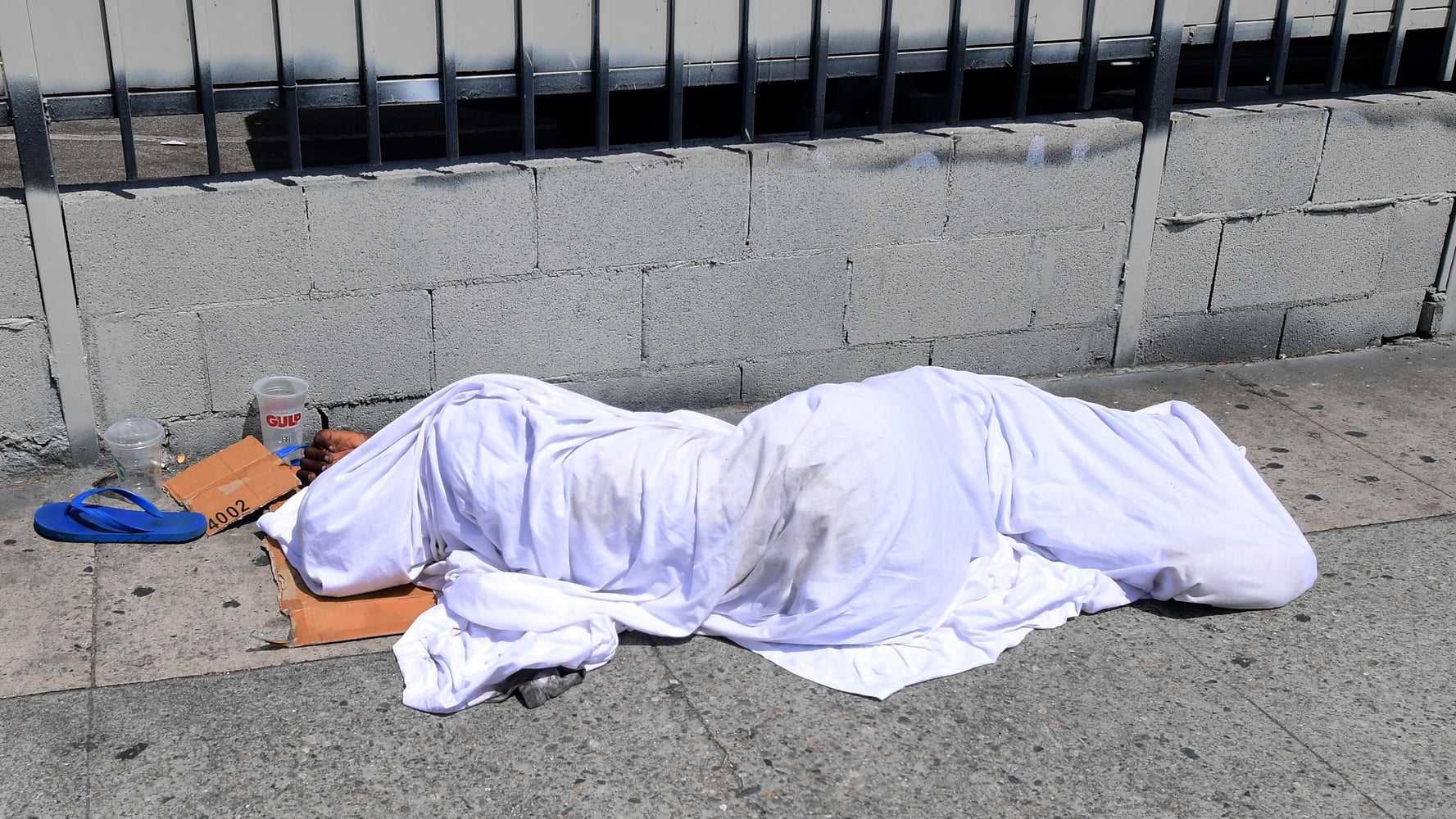 Trump administration officials were in Los Angeles this week to learn about the city's homelessness crisis and explore avenues for addressing the broader issue across the state.
Among the proposed options is a plan to clear street encampments in Los Angeles and other cities and move the homeless people into government-run facilities, according to a report by The Washington Post.
The White House did not immediately respond to a request for comment.
Staff from Los Angeles Mayor Eric Garcetti's office on Tuesday took officials from the White House, the Department of Housing and Urban Development and the Domestic Policy Council on a tour of the city's skid row.
The group visited several homeless shelters, including a facility that recently opened in South L.A. as part of a new $20 million program called A Bridge Home, according to Garcetti's office.
"Like many Americans, the President has taken notice of the homelessness crisis, particularly in cities and states where the liberal policies of overregulation, excessive taxation, and poor public service delivery are combining to dramatically increase poverty and public health risks," White House spokesperson Judd Deere said in a statement, according to the San Francisco Chronicle.
"In June, the President took action and signed an Executive Order to confront the regulatory barriers to affordable housing development, a leading cause of homelessness," the statement said. "President Trump has directed his team to go further and develop a range of policy options for consideration to deal with this tragedy."
The administration's visit follows months of harsh critique from President Donald Trump over California's rising homelessness.
"We may do something to get that whole thing cleaned up. It's inappropriate," Trump said in a Fox News interview that aired in July. He singled out Los Angeles and San Francisco, slamming the "liberal establishment" and saying, "You take a look at what's going on with San Francisco. It's terrible."
State and city officials appeared cautiously optimistic about the talks on Tuesday but called for concrete and appropriate action from the administration.
Nathan Click, a spokesperson for California Gov. Gavin Newsom (D), said in a statement to the Los Angeles Times: "Every level of government — including federal — should step up and put skin in the game. If the president is willing to put serious solutions — with real investment — on the table, California stands ready to talk. He could start by ending his plans to cut food stamps, gut health care for low-income people, and scare immigrant families from accessing government services."
Nearly a quarter of the nation's homeless residents live in California, with homelessness on the rise throughout the state. Los Angeles saw a 12% increase in homeless residents from 2018 to 2019, according to a recent count. The number of homeless people in San Francisco went up 17% and in Alameda County (which includes Oakland) up 43% since 2017.
"The fact is the federal government has underfunded affordable housing to San Francisco and the state of California for years now, leaving it to cities to come up with their own resources and solutions to address this significant issue," San Francisco Mayor London Breed told the Chronicle. "We welcome the opportunity to receive much-needed financial support to invest in affordable housing."
Garcetti's staff gave White House officials a letter addressed to Trump during their visit on Tuesday, outlining some of the steps his city has already taken to address homelessness.
"Our voters approved the two largest anti-homeless ballot measures in our nation's history," the mayor wrote. "Together, they expand outreach services, mental health care, shelter beds, and permanent affordable housing with services by more than $4.5 billion over a decade."
The mayor urged the president to join the effort by supporting bipartisan legislation to expand housing and mental health services and funding new housing developments for homeless veterans.
Garcetti also called on Trump to revoke HUD's proposed policies to strip protections for immigrants and transgender individuals benefiting from subsidized housing.
"We must put politics aside when it comes to responding to this heartbreaking humanitarian crisis," Garcetti said. "I hope you will provide the federal assistance that is needed to help cities stop homelessness in America and help our veterans and most vulnerable of citizens."
REAL LIFE. REAL NEWS. REAL VOICES.
Help us tell more of the stories that matter from voices that too often remain unheard.