Trump Hopeful that a Trade Deal with China Will Come Soon, Likely 'Greatest Deal Ever'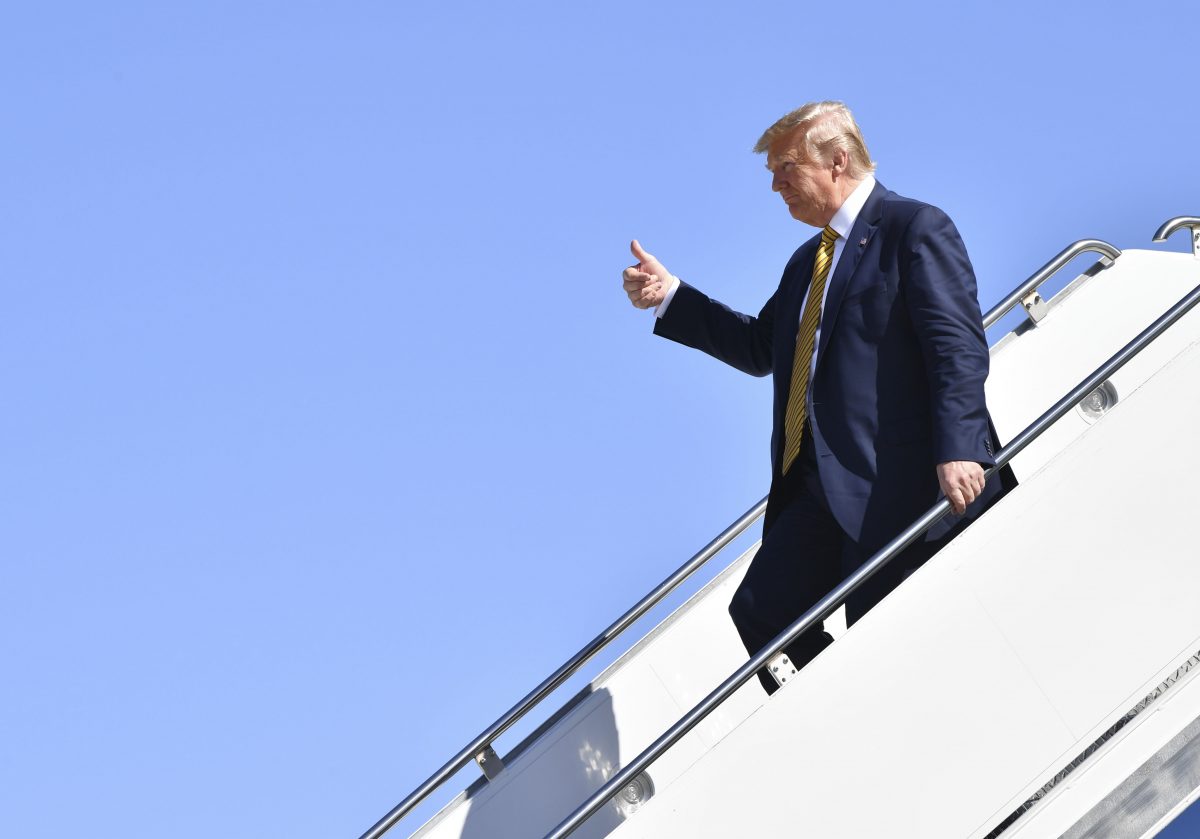 President Donald Trump said that the United States might soon strike the "greatest deal ever" with China.
"I think there'll be a deal maybe soon, maybe before the election, or one day after the election," Trump told reporters on Sept. 17 before boarding his flight to Mountain View, California to attend a fundraising event.
He added that China initially had hopes that a Democratic candidate would win the 2020 presidential election, and negotiate a deal more favorable to the Chinese regime.
But the deal would be much tougher if he were to win reelection, he said. "If it's after the election, it'll be the toughest deal anybody's ever had to make from the standpoint of China, and they know that."
The top two global economic powers are returning to the negotiation tables in an attempt to resolve a bitter 14-month-long trade dispute. Trade talks on the deputy level are scheduled for Sept. 19, as well as in October, when Chinese Vice Premier Liu He is due to visit Washington.
In an apparent olive branch gesture, private Chinese firms ordered over 600,000 tonnes of soybeans on Sept 12, according to Reuters, making it the largest purchase by private Chinese importers in more than a year. Beijing also exempted U.S. soybeans and pork from a scheduled tariff hike, after which Trump announced a delay on tariff hikes for a list of Chinese goods.
Producer prices in China shrank most in 3 years due to China's big devaluation of their currency, coupled with monetary stimulus. Federal Reserve not watching? Will Fed ever get into the game? Dollar strongest EVER! Really bad for exports. No Inflation…Highest Interest Rates…

— Donald J. Trump (@realDonaldTrump) September 16, 2019
The United States' punitive tariffs have compounded the effects of a slowing Chinese economy. A growing number of international manufacturers are considering moving production out of China to neighboring countries like Vietnam or Cambodia to avoid the costs of paying U.S. tariffs.
China's industrial output growth in August weakened to 4.4 percent, the lowest of the past 17 years. Retail sales growth also dropped by 0.1 percent from July to 7.5 percent.
In a Sept. 17 speech at the Washington-based think tank Heritage Foundation, Vice President Mike Pence praised Trump's unyielding stance toward China, saying that the United States has "signed up the toughest and smartest trade negotiators we've ever had to crack down on China's unfair trade practices."
He added that the administration's focus on China's unfair trade practices, such as massive trade deficits, intellectual property theft, and forced technology transfer, mean that "the decades of China ignoring the rules of international commerce are over.
Reuters contributed to this report.
Follow Eva on Twitter: @EvaSailEast