Trump Just Got Mike Pence's Name Wrong, And Twitter Users Were Quick To Pounce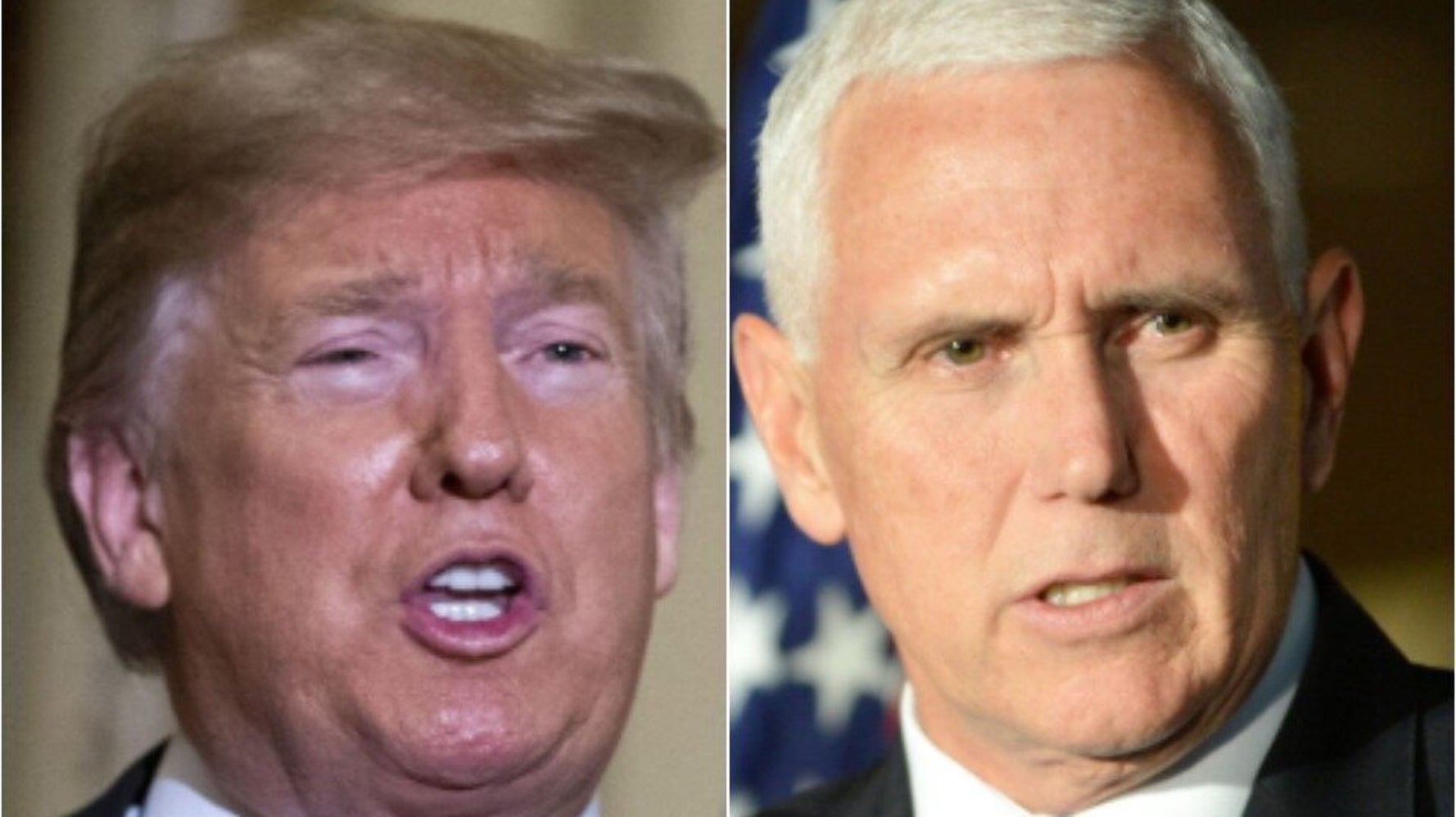 President Donald Trump just accidentally gave Vice President Mike Pence a new nickname, and it's already starting to stick.
America, meet… Mike Pounce.
Speaking at an event in Baltimore on Thursday night, Trump started ticking off a list of names of GOP luminaries at the event.
Except when he got to Pence, he botched it:
Twitter users were quick to pounce on the flub:
meanwhile the president just called his Vice President Mike Pounce so everything is fine

— Kate Bennett (@KateBennett_DC) September 13, 2019
The day after he will claim his name has always been Mike Pounce.

— Marc Wilson (@sparcus87) September 13, 2019
Gather round the old tire fire, my grandchildren, and let me tell you how the apocalypse began, with a story about Mike Pounce, Tim Apple, and the hurricane that wasn't going to hit Alabama. https://t.co/71wsI1PO4n

— Max Kennerly (@MaxKennerly) September 13, 2019
Tomorrow, VP's legal name change paperwork will submitted and photoshopped Trump/Pounce 2016 signs will be spread across the internet.https://t.co/Dp02hxxXH6

— Average Joe (@Fight4Goodness) September 13, 2019
Mike Pounce, Scott Free, Tim Apple, Marillyn Lockheed, Pleasure not Paradise, Moon of Mars, Kidney in the Heart, Frederick Douglass' great things, Covfefe, hamberders, wheel that is older than the wall, people being massacred in Bowling Green, smocking guns. All good, right?

— Trent Capelli (@TrentCapelli) September 13, 2019