Trump Says Whistleblower 'Almost A Spy,' Suggests Complaint Is Treason: Reports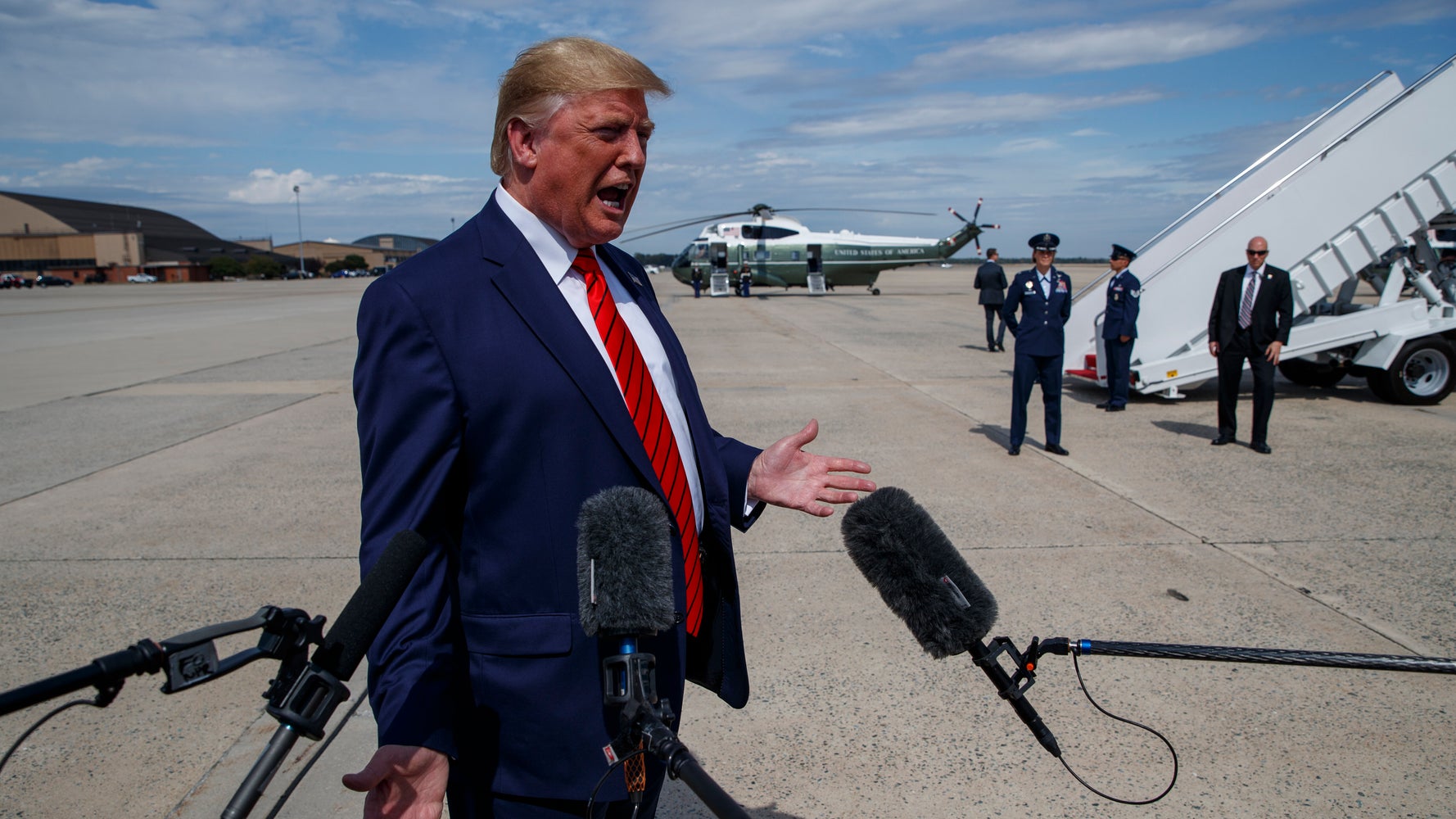 President Donald Trump on Thursday described the author of a bombshell whistleblower complaint involving Trump's dealings with Ukraine as "almost a spy" and suggested the complaint amounted to treason, reported The New York Times and the Los Angeles Times.
The president made the remark as acting Director of National Intelligence Joseph Maguire testified before the House Intelligence Committee about the complaint, which prompted House Speaker Nancy Pelosi (D-Calif.) on Tuesday to announce the opening of an impeachment inquiry into Trump.
"I want to know who's the person who gave the whistleblower the information because that's close to a spy," Trump reportedly told a crowd of staff from the United States Mission to the United Nations in New York City. "You know what we used to do in the old days when we were smart with spies and treason, right? We used to handle it a little differently than we do now."
The House Intelligence Committee released the declassified complaint Thursday ahead of Maguire's hearing. The whistleblower, an unnamed U.S. intelligence official, alleges the White House covered up Trump's attempt to use the power of his office "for personal gain" by pressuring Ukraine to investigate former Vice President Joe Biden and his son. Biden is a front-runner in the race to challenge Trump's reelection in 2020.
Maguire, whom Trump appointed to head the U.S. intelligence community last month, testified Thursday that he believed the whistleblower had "acted in good faith" when filing the complaint.
"I have every reason to believe they have done everything by the book and followed the law," he told the committee.
This is a developing story. Check back for updates.
REAL LIFE. REAL NEWS. REAL VOICES.
Help us tell more of the stories that matter from voices that too often remain unheard.