Trump Slams China, Defends 'Massive Tariffs' in UN Speech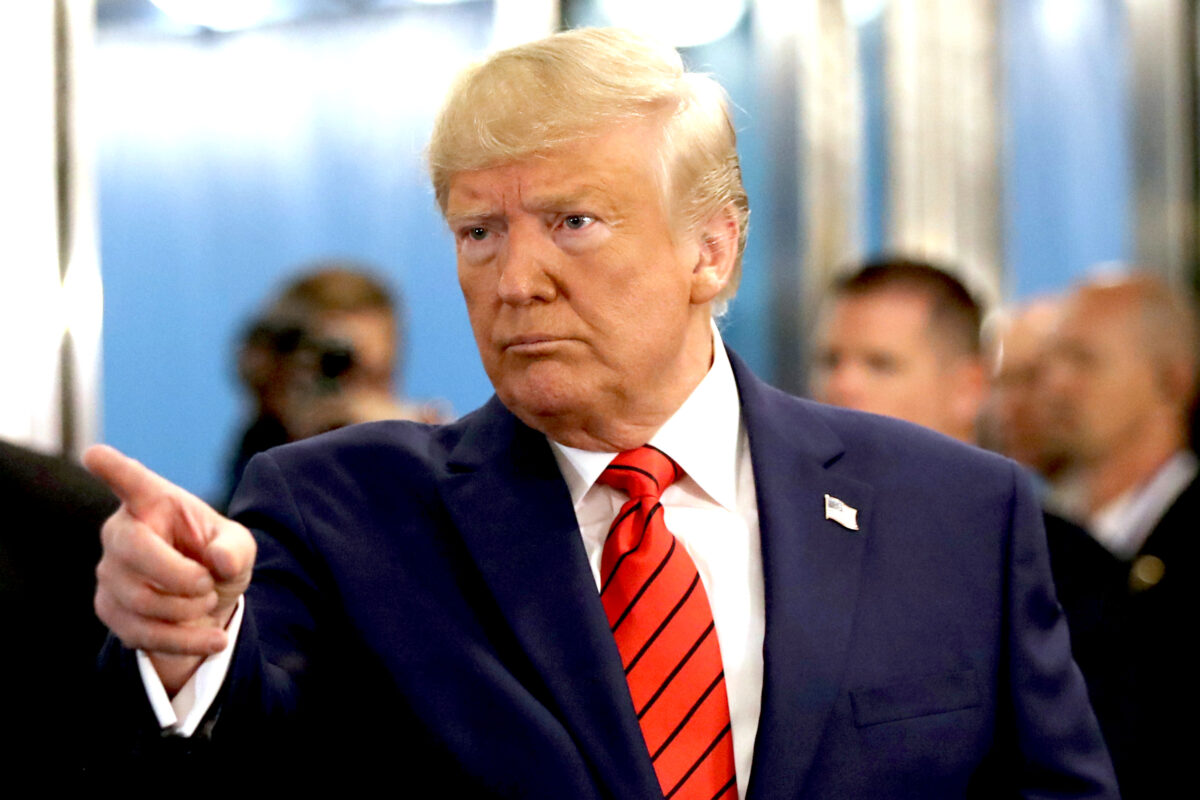 NEW YORK—In his address to the United Nations General Assembly, President Donald Trump defended his trade war with China, committing to confront countries "acting in very bad faith."
Trump told world leaders on Sept. 24 that China has exploited the international trade system, and the World Trade Organization has ignored or even encouraged trade abuses for years.
"Globalism exerted a religious pull over the past leaders causing them to ignore their own national interests," he said. "In America, the result was 4.2 million lost manufacturing jobs and $15 trillion in trade deficits over the last quarter-century."
Trump said, however, that those days are over for Americans. He justified his "massive tariffs" on more than $500 billion worth of Chinese goods, saying that they were placed to end Bejing's unfair trade practices.
"Hopefully, we can reach an agreement that would be beneficial for both countries. But as I have made very clear, I will not accept a bad deal for the American people," he added.
Trump also addressed the issues in Hong Kong, noting that China's way of handling the crisis would "say a great deal about its role in the world in the future."
"The world fully expects that the Chinese government will honor its binding treaty made with the British and registered with United Nations, of which China commits to protecting Hong Kong's freedom, the legal system, and democratic ways of life."
The protests in Hong Kong broke out three months ago in opposition to an extradition bill that many felt would erode Hong Kong's autonomy. The increased meddling in Hong Kong's affairs by the Chinese Communist Party has been a growing concern for Washington for several years.
'We're Seeking Justice'
In his U.N. speech, Trump said that the admission of China into the World Trade Organization (WTO) in 2001 has been proven to be a mistake, as the country has failed to liberalize its economy and adopt promised reforms.
Trump denounced Beijing for embracing unfair policies, including "massive market barriers, heavy state subsidies, currency manipulation, product dumping, forced technology transfers, and the theft of intellectual property (IP) and also trade secrets on a grand scale."
Trump mentioned U.S. chipmaker Micron Technologies as one of the victims of the Chinese IP theft.
In 2018, the United States accused Fujian Jinhua, a Chinese state-owned company, of stealing Micron's trade secrets.
"We are seeking justice," Trump said. "The United States lost 60,000 factories after China entered the WTO. This is happening to other countries all over the globe."
He called for a drastic reform at the WTO.
"The second-largest economy in the world should not be permitted to declare itself a developing country in order to game the system at others' expense."
China continues to enjoy "special and differential treatment" as a developing nation at the WTO. That allows China to provide subsidies in agriculture and impose high trade barriers.
'National Renewal'
Trump also defended his "America First" policies, saying "wise leaders always put the good of their own people and their own country first. The future does not belong to the globalists. The future belongs to patriots."
"It is why we in the United States embarked on an exciting program of national renewal," he continued.
He said, that the "ambitious campaign to reform international trade" was the center of his national renewal plan.
He touted the success of the U.S. economy, and his tax reform, and deregulation policies.
Follow Emel on Twitter: @mlakan