Beto O'Rourke: Fox News Plants 'Seeds Of Terror,' Inspiring Attacks Like In El Paso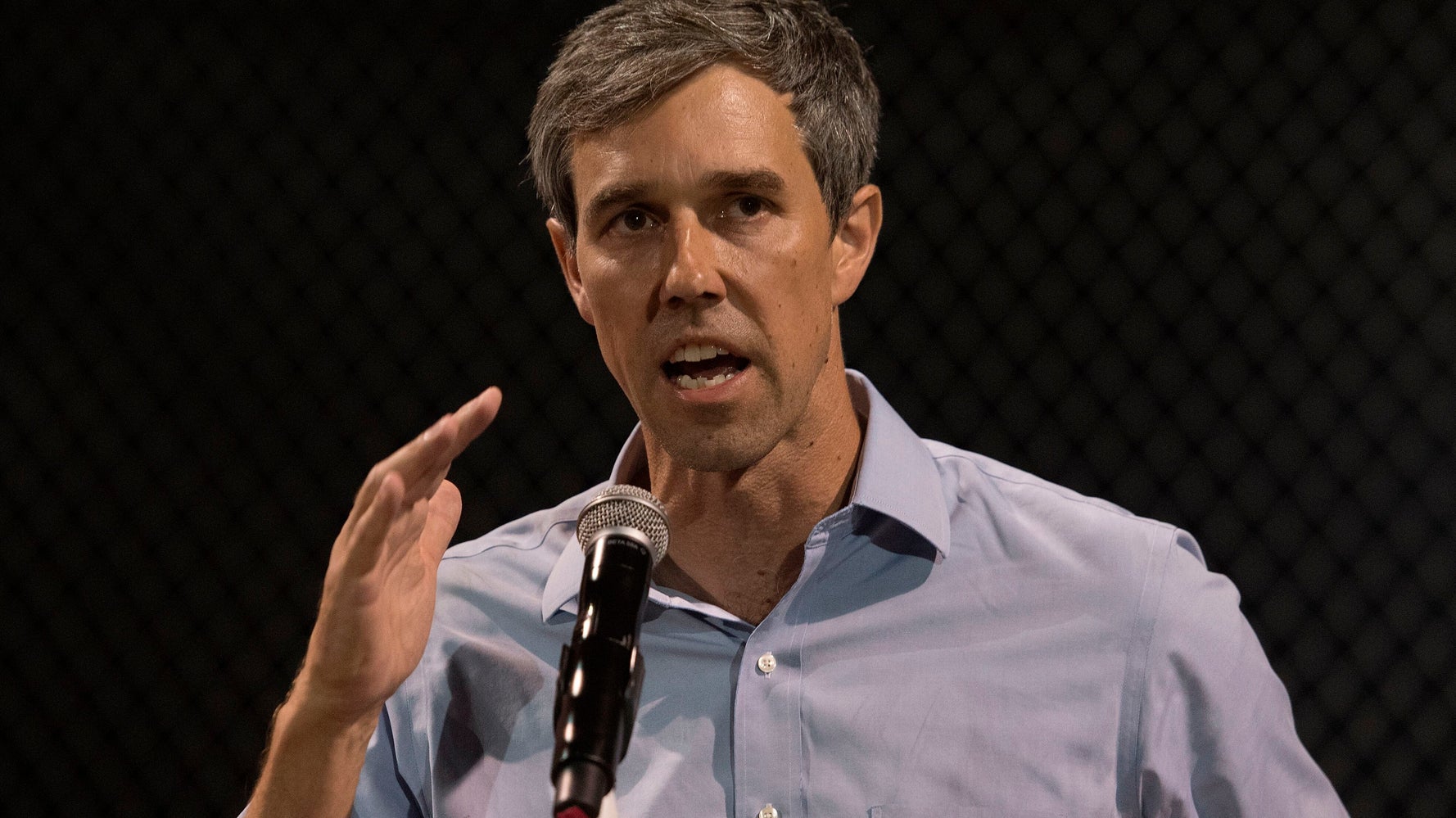 Beto O'Rourke condemned right-wing media outlets like Fox News for inspiring attacks like the recent mass shooting in El Paso, Texas, by stoking fears and spreading misinformation about immigrants.
In an op-ed published Tuesday on CNN, the 2020 Democratic presidential hopeful called on Republicans in Congress to stop turning a blind eye to President Donald Trump's hateful rhetoric and the conservative media outlets and online forums that echo it.
"Racism and anti-immigrant hysteria have long shaped the tragic side of our American experience, but the spread of racism and violence now takes a new form that departs from our history," wrote O'Rourke, who previously represented the Texas district that includes El Paso in Congress.
"When [Trump] describes Mexican immigrants as 'rapists' and 'bringing crime,' or refers to undocumented immigrants as individuals who 'infest our country' ― he speaks not as America's President but as an emissary of hate," he added. "And his vilification and fear-mongering connect with those who are open to receiving it."
O'Rourke noted that the gunman who opened fire at a Walmart in El Paso on Aug. 3, killing 22 people, is believed to have targeted Hispanic people. Police believe the shooter posted an online manifesto lamenting a so-called "Hispanic invasion of Texas" minutes before carrying out the attack.
"The seeds of terror we saw that August day are transmitted day and night on Fox News, the most watched cable news channel in the country," O'Rourke wrote in his op-ed. "They are amplified by right-wing websites like Breitbart, and in messages forced onto local news broadcasts by Sinclair Media."
"They metastasize on Facebook," he continued. "And they filter up from grotesque online havens for white supremacists who preach intolerance and worship violence."
A representative for Fox News did not immediately respond to HuffPost's request for comment.
As The New York Times noted in a recent report, there is a striking overlap between the language right-wing media personalities use and the language in the El Paso suspect's alleged manifesto, such as the word "invasion" in reference to undocumented immigrants coming to the U.S.
So far in 2019, Fox News has aired over 70 references to a so-called invasion of the U.S. by migrants, reported Media Matters For America. Days after the El Paso shooting, "Fox & Friends" host Brian Kilmeade defended the term, calling it "a fact" and "not anti-Hispanic."
In his op-ed Tuesday, O'Rourke called on members of Congress, the press and everyday Americans to unite against hate.
"In this great democracy, the power still rests with the people," he said. "And it is on all of us, individually and through the institutions of the press and Congress, to decide what this country will stand for at this defining moment of truth."
Read O'Rourke's full op-ed on CNN.
REAL LIFE. REAL NEWS. REAL VOICES.
Help us tell more of the stories that matter from voices that too often remain unheard.