CNN Refuses to Air 2 Trump Campaign Ads Saying They Contain Inaccurate Claims Against Biden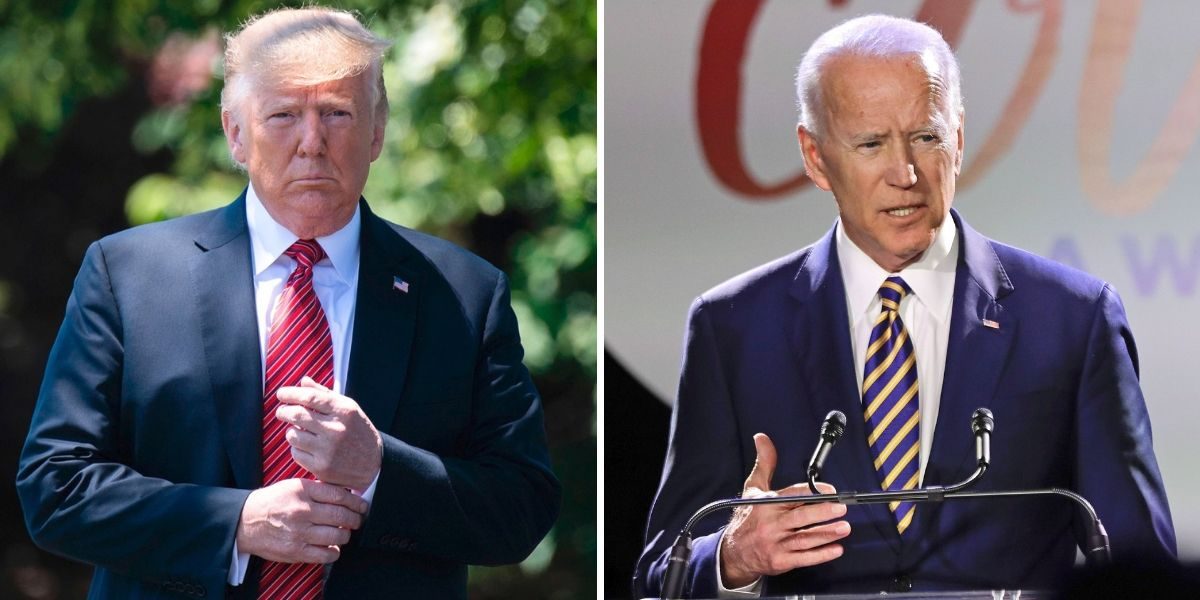 CNN has said it won't run a pair of ads launched by the Trump re-election campaign, saying the 30-second clips contain factual inaccuracies linked to the whistleblower complaint and former Vice President Joe Biden.
One of the ads titled "Biden Corruption," released recently in the run up to the 2020 presidential election, takes aim at Democratic candidate Biden for his previous interactions with Ukraine officials.
Biden in 2018 said he had threatened to withhold $1 billion in aid unless then-President Petro Poroshenko fired top prosecutor Viktor Shokin, who was investigating Burisma, the energy company in Ukraine for which his son Hunter Biden was a board member.
The two political ads were posted online, with the ad highlighting Biden's corruption reportedly costing Trump's 2020 campaign team $8 million, and the Republican National Committee (RNC) $2 million, reported Breitbart.
Cable news channel CNN rejected the adverts, saying they are partially inaccurate, deride the congressional house inquiry and unfairly attack its journalists.
"Joe Biden promised Ukraine $1 billion if they fired the prosecutor investigating his son's company," the voice-over for the ad says. "But when President Trump asks Ukraine to investigate corruption, the Democrats want to impeach him," it continues to clips of U.S. House Speaker Nancy Pelosi (D-Calif.).
The ad then cuts to footage of CNN journalists such as chief White House correspondent Jim Acosta, Don Lemon and Chris Cuomo while the narrator says: "And their media lapdogs fall in line."
A CNN spokesperson told the Daily Beast it is refusing to run the ad as it does not meet their advertising standards.
"Specifically, in addition to disparaging CNN and its journalists, the ad makes assertions that have been proven demonstrably false by various news outlets, including CNN."
In response, Trump 2020 communications director Tim Murtaugh in a statement accused the cable news network of "protecting" Biden in its programming and of becoming a "Democrat public relations firm" instead of a news channel.
"…So it's not surprising that they're shielding him from truthful advertising too, and then talking to other media outlets about it," he continued. "Our ad is entirely accurate and was reviewed by counsel, and CNN wouldn't even describe to us what they found objectionable."
A separate ad, titled "Coup" accuses House Democrats of "fabricating evidence" and describes the impeachment inquiry—which was announced on Sept. 24—as an attempt "to undo the election, regardless of facts," reported the New York Times.
Firing of a Prosecutor
Although no concrete evidence has emerged to prove Biden intended to aid his son Hunter by pressuring for Shokin's dismissal in 2016, he recounted his actions at the Council on Foreign Relations in 2018.
"I looked at them and said: I'm leaving in six hours. If the prosecutor is not fired, you're not getting the money," Biden said at the time. "Well, son of a [expletive], he got fired. And they put in place someone who was solid at the time."
In a tweet early Oct. 3, Trump quoted Fox News, which obtained "new documents [showing] that a former Ukrainian prosecutor said that he was forced to back off looking into a firm tied to Hunter Biden."
"Does anyone other than Fake News protectors have a doubt?" he added.
Joe Biden has since denied using his influence to get Shokin fired to prevent him from investigating Hunter's involvement. Biden claimed that the reason that Shokin was fired was because Shokin was inept. Investigative reporter for The Hill, John Solomon argues there is evidence to support the former.
Shokin said in a sworn affidavit obtained by The Hill that he was told that he was fired in March 2016 because Biden wasn't pleased with the investigations into Burisma.
Shokin said that he tendered his resignation at the request of then-President Poroshenko, who "asked me to resign due to pressure from the U.S. presidential administration, in particular from Joe Biden … Biden was threatening to withhold USD$ 1 billion in subsidies to Ukraine until I was removed from office."
Epoch Times reporter Mimi Nguyen Ly contributed to this report.