Donald Trump Jr. Likens Sacrifices Of Fallen Troops To Those Made By His Family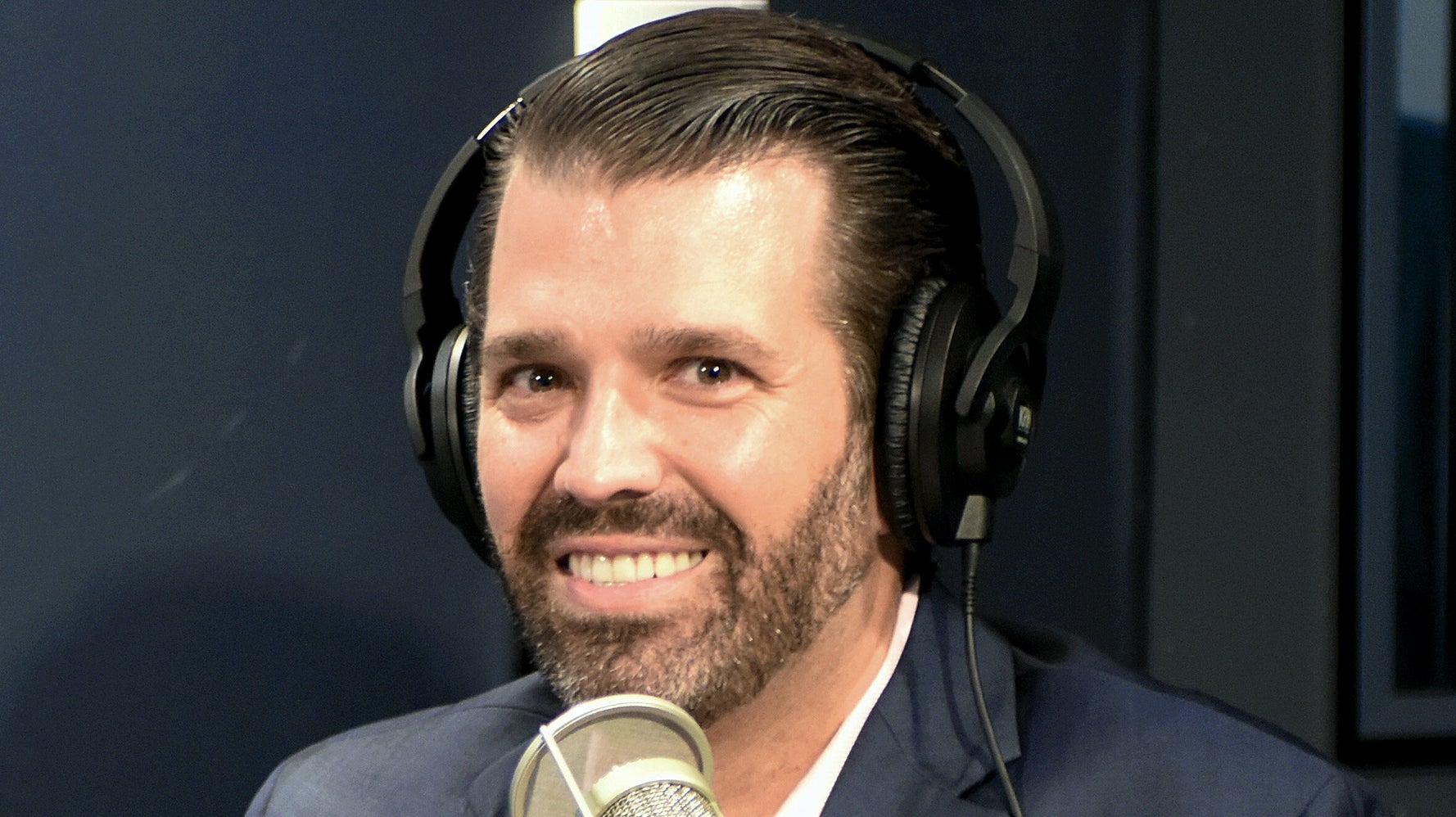 Donald Trump Jr. faced fierce criticism from veterans and others on Twitter for appearing to compare the sacrifices by U.S. troops killed in combat to the financial ones he claimed his family made when his father became president.
President Donald Trump's eldest son drew scorn for how he described a visit to Arlington National Cemetery the day before his father's inauguration in January 2017 in his new book "Triggered: How the Left Thrives on Hate and Wants to Silence Us."
"I rarely get emotional, if ever. I guess you'd call me hyper-rational, stoic," wrote Trump Jr. "Yet, as we drove past the rows of white grave markers, in the gravity of the moment, I had a deep sense of the importance of the presidency and a love of our country."
In that moment, I also thought of all the attacks we'd already suffered as a family, and about all the sacrifices we'd have to make to help my father succeed — voluntarily giving up a huge chunk of our business and all international deals to avoid the appearance that we were 'profiting off of the office.'

Frankly, it was a big sacrifice, costing us millions and millions of dollars annually. Of course, we didn't get any credit whatsoever from the mainstream media, which now does not surprise me at all.
Robert Maguire, research director for the Citizens for Responsibility and Ethics in Washington, used a Twitter thread to explain how, financially, the Trumps had "done no such thing."
Maguire also mocked Trump Jr.'s false equivalence of the sacrifices with this sarcastic post:
Rep. Ruben Gallego (D-Ariz.), an Iraq War veteran, tweeted that "even if Donald JR. lived a 1,000 years he will never even get close to being as good and honorable as" the eight men Gallego served with who are buried in the cemetery.
"Sacrifice is only a word to the Trumps," the lawmaker added.
Other critics called Trump Jr.'s statement "gross," "unpatriotic" and "disgusting."
REAL LIFE. REAL NEWS. REAL VOICES.
Help us tell more of the stories that matter from voices that too often remain unheard.