El Paso Congresswoman Calls Out Trump For Refusing To Face His Racist Influence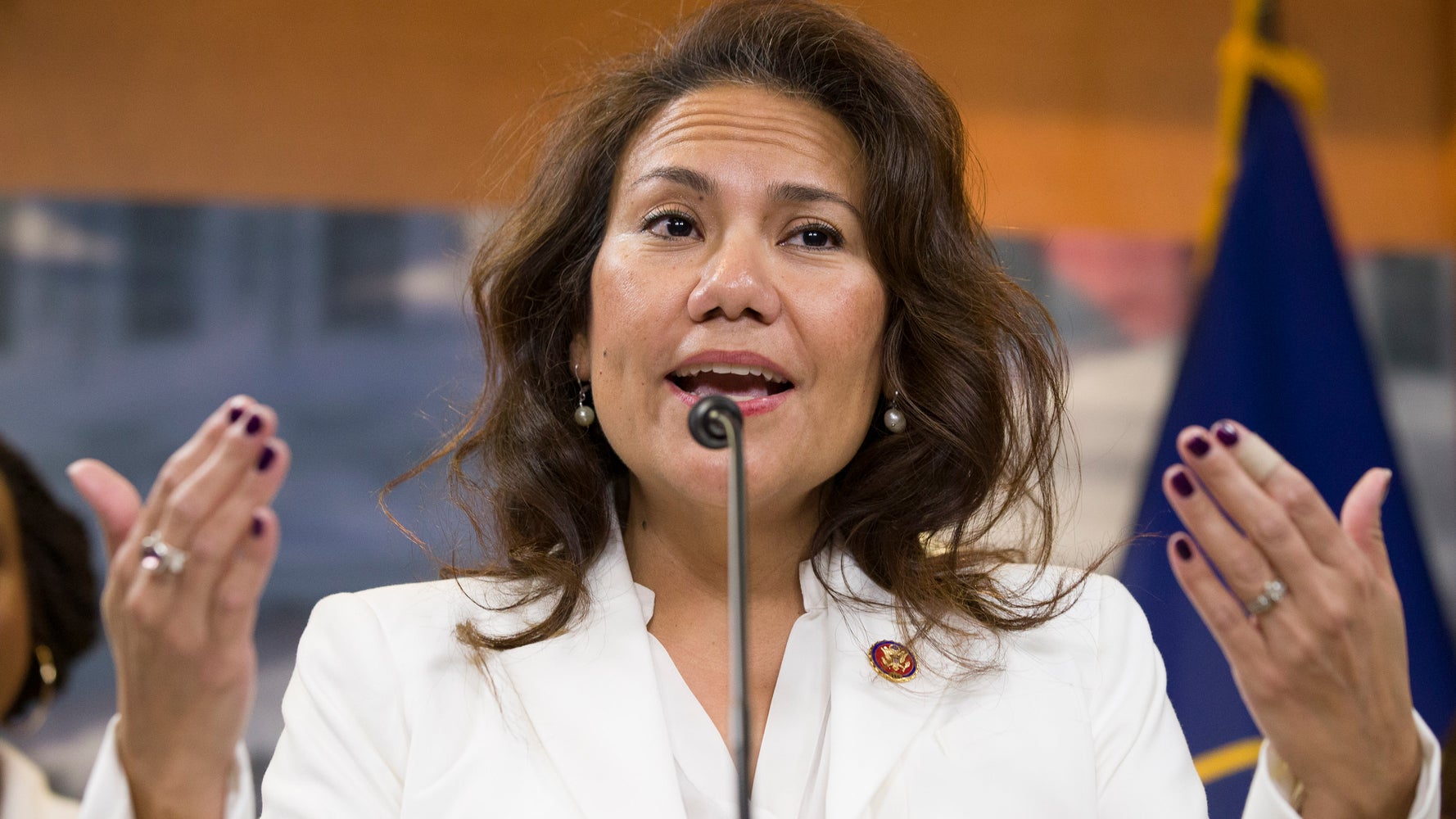 Rep. Veronica Escobar criticized President Donald Trump on Tuesday for planning to visit El Paso, Texas, in the aftermath of a mass shooting without acknowledging how his own racist rhetoric fuels violent hatred.
The Democratic lawmaker, whose district includes El Paso, wrote in a Twitter thread that the White House invited her to join Trump during a Wednesday visit to the city where 22 people died in a massacre.
Escobar said she responded by requesting a phone call with the president to discuss how his xenophobic language is dangerous to communities but was told that Trump "is 'too busy' to have that conversation."
"I declined the invitation because I refuse to be an accessory to his visit," the congresswoman said. "I refuse to join without a dialogue about the pain his racist and hateful words & actions have caused our community and country."
Federal prosecutors are pursuing hate crime charges against the white male shooter in the El Paso attack and said they're also treating the incident as a case of domestic terrorism. Law enforcement authorities suspect that before the attack, the legally armed shooter posted online a four-page, Great Replacement-esque screed that expressed hatred for Hispanic people.
El Paso sits on the U.S.-Mexico border and is often visited by Mexican citizens, a number of whom were killed in last Saturday's shooting.
In a statement on Monday, Trump blamed everything but access to guns and his own racist rhetoric for the weekend shootings in El Paso and in Dayton, Ohio. The president has long incited violence against marginalized communities and people of color, but has refused to acknowledge that his words have influenced others to act.
Escobar said her message to Trump in that requested phone call would have been that the president needs to understand how his dehumanizing language can "inflame others."
"I have publicly said he has a responsibility to acknowledge the power of his words, apologize for them, and take them back because they are still hanging over us," the congresswoman wrote on Twitter. "I asked for a call so I could say this to him over the phone and ask for a dialogue that could lead to healing."
A day earlier, Escobar told MSNBC's "Morning Joe" that Trump is "not welcome here" and recommended that the president stay away from El Paso "while we are in mourning."
Former Rep. Beto O'Rourke, an El Paso native whom Escobar replaced in Congress, also said that Trump should cancel his Wednesday trip. The Democratic presidential candidate has been outspoken about the need to call Trump a racist and told the El Paso Times on Monday that the president "helped to create" the violence.
Instead of joining Trump on Wednesday, Escobar said she will spend time with El Paso residents as they are healing from the weekend's trauma.
Trump also said he plans to visit Dayton, where a legally armed gunman killed nine people before police killed him. The shooting occurred just hours after the El Paso attack, sparking renewed nationwide calls for gun control.
Dayton Mayor Nan Whaley (D) said that residents "should stand up and say they're not happy" if they don't want Trump to visit. Sen. Sherrod Brown (D-Ohio) told Sirius XM host Joe Madison that he will not meet with Trump during his visit "because of what he's done on this, total unwillingness to address the issue of guns, [and] his racist rhetoric."
REAL LIFE. REAL NEWS. REAL VOICES.
Help us tell more of the stories that matter from voices that too often remain unheard.