Ex-Ethics Chiefs Rip Donald Trump's Decision To Host G-7 At His Own Resort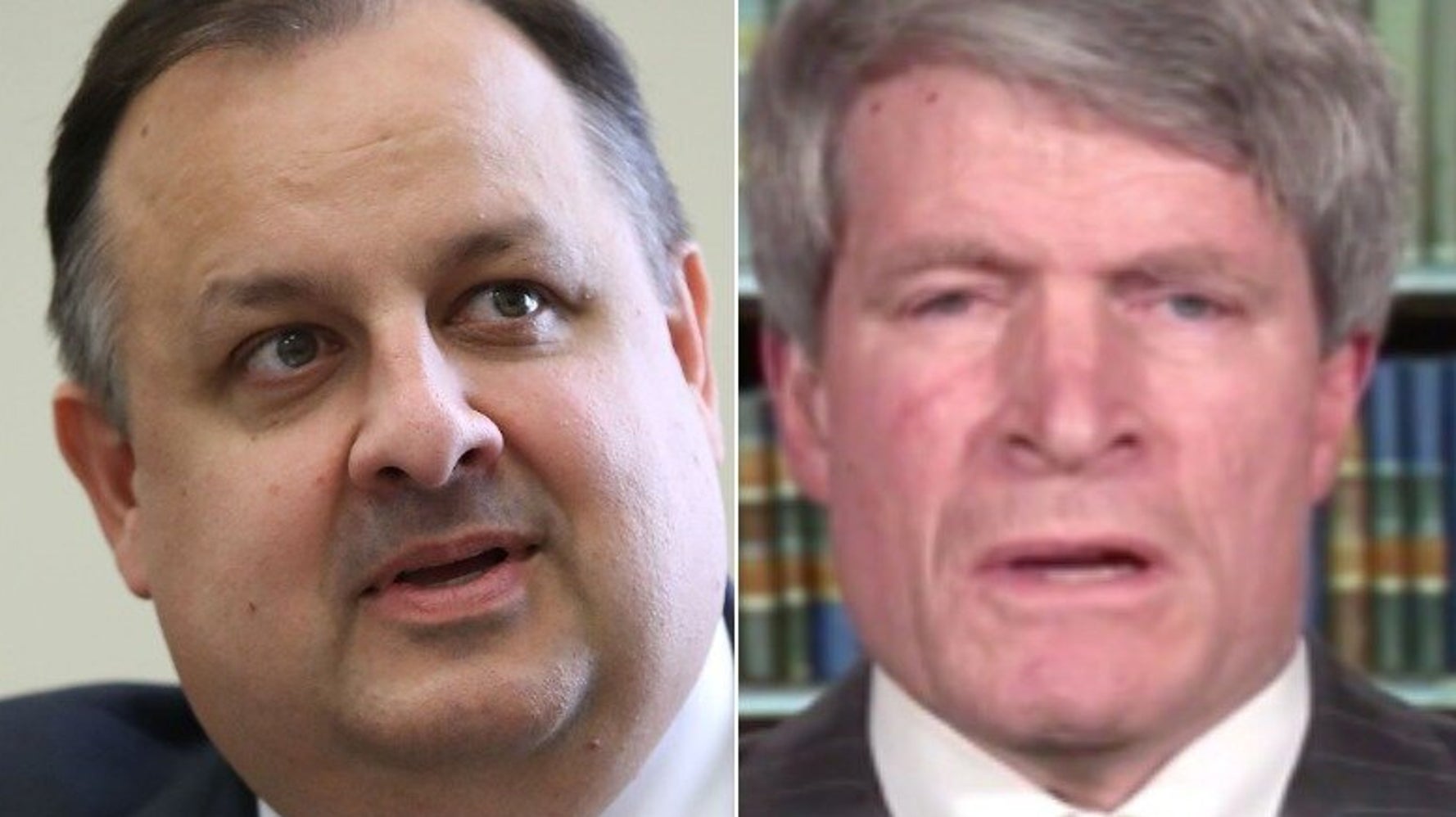 Two former government ethics experts have strongly condemned President Donald Trump's decision to host the 2020 G-7 summit of world leaders at his own golf resort in Miami.
Richard Painter, the former chief ethics attorney for President George W. Bush, described Thursday's announcement by acting White House chief of staff Mick Mulvaney as "unacceptable." Walter Shaub, the former head of the U.S. Office of Government Ethics, called it "the most overt corruption to date."
"This is not only self-dealing, this is a violation of the emoluments clause of the Constitution, which specifically provides that a person holding a position of trust with the U.S. government cannot accept any profits or benefits from foreign governments," Painter told CNN's Don Lemon on Thursday night.
"We have had him violating the emoluments clause since day one and now he's going out and openly asking foreign governments to subsidize his resorts in connection with the G-7," Painter continued. "He's got his hand out to foreign governments and if this Congress puts up with that, they are to blame as well."
Shaub, who served under President Barack Obama and resigned from his position six months into the Trump administration, vented his anger on Twitter via multiple posts.
"How any Senator could fail to object to this is beyond me," Shaub wrote in one tweet. "There's no universe in which anyone could believe that, in a country as big as ours, the selection of Trump's resort was anything but a product of the worst kind of corruption."
"This is so overtly corrupt that it can't be viewed as anything but a loyalty test for Senators," Shaub said in another. "If they are corrupt enough to look the other way, Trump will know he can do anything. In that case, he will do everything."
Shaub also said it was "a red line crossed" and that "we have reached the bottom." "If the Senate will not act to stop this, there is no government ethics program," he posted. "It's over."
Read Shaub's tweets in full below:
REAL LIFE. REAL NEWS. REAL VOICES.
Help us tell more of the stories that matter from voices that too often remain unheard.