James Comey's Disclosure Of Trump Memos Violated Policy, DOJ Watchdog Finds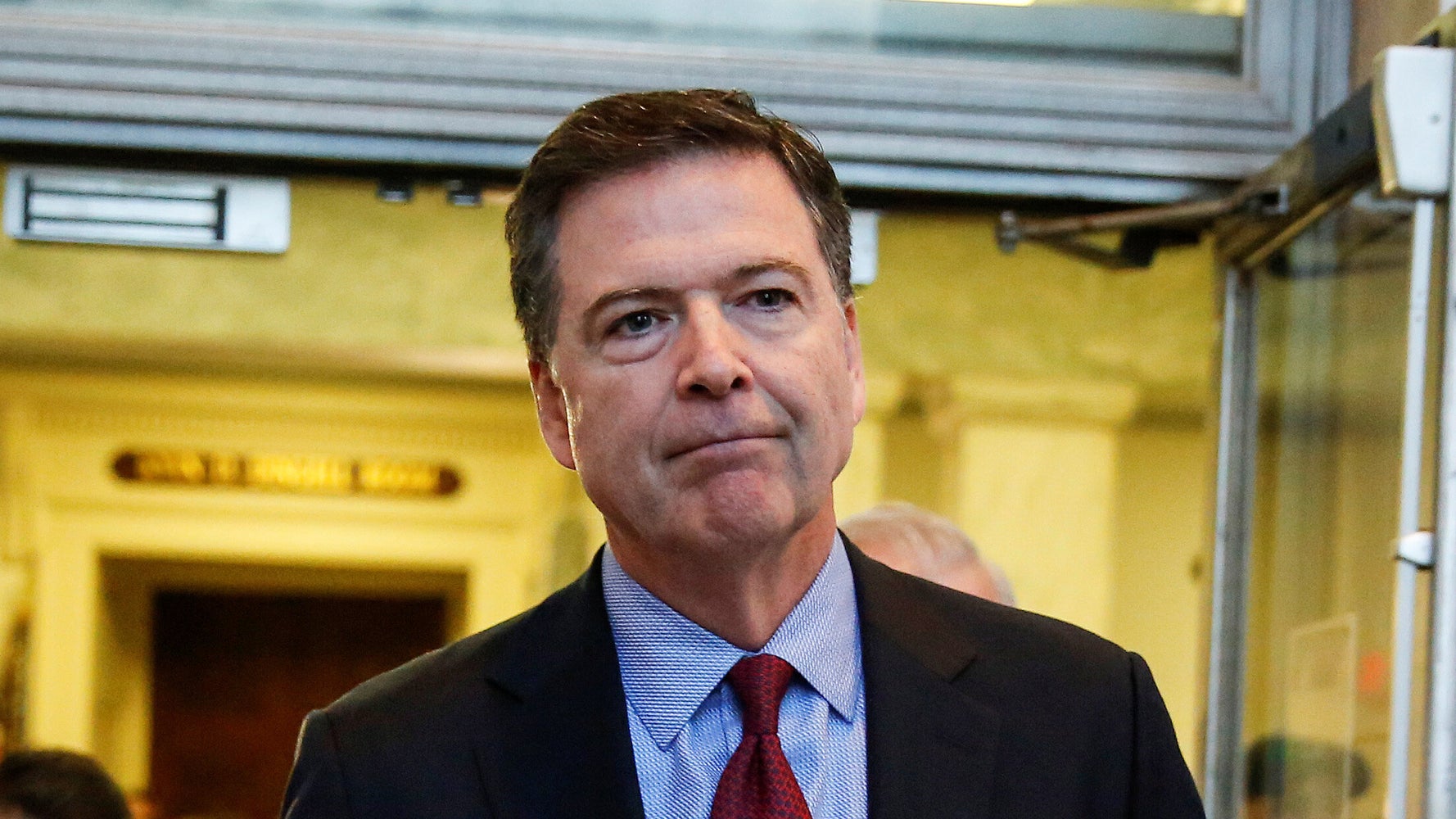 Former FBI Director James Comey's "retention, handling, and dissemination" of certain memos regarding his interaction with President Donald Trump "violated Department and FBI policies, and his FBI Employment Agreement," the Justice Department's inspector general found in a report released Thursday.
The report found that Comey "violated FBI policy and the requirements of his FBI Employment Agreement" when he decided to disclose the contents of a memo to The New York Times through a friend, a move he made in hopes of bringing about the appointment of a special counsel. From the report:
He said he viewed the issue as one of "incredible importance to the Nation, as a whole" and told us he felt that taking action was "something I [had] to do if I love this country … and I love the Department of Justice, and I love the FBI." However, Comey's own, personal conception of what was necessary was not an appropriate basis for ignoring the policies and agreements governing the use of FBI records, especially given the other lawful and appropriate actions he could have taken to achieve his desired end.
Comey noted on Twitter that the report "found no evidence that Comey or his attorneys released any of the classified information contained in any of the memos to members of the media."
"I don't need a public apology from those who defamed me, but a quick message with a 'sorry we lied about you' would be nice," Comey wrote on Twitter.
But the IG said that Comey's actions were contrary to his duties. From the report:
In a country built on the rule of law, it is of utmost importance that all FBI employees adhere to Department and FBI policies, particularly when confronted by what appear to be extraordinary circumstances or compelling personal convictions. Comey had several other lawful options available to him to advocate for the appointment of a Special Counsel, which he told us was his goal in making the disclosure. What was not permitted was the unauthorized disclosure of sensitive investigative information, obtained during the course of FBI employment, in order to achieve a personally desired outcome.
Read the full report below:
REAL LIFE. REAL NEWS. REAL VOICES.
Help us tell more of the stories that matter from voices that too often remain unheard.