Nike's Controversial Colin Kaepernick Ad Wins Emmy For Best Commercial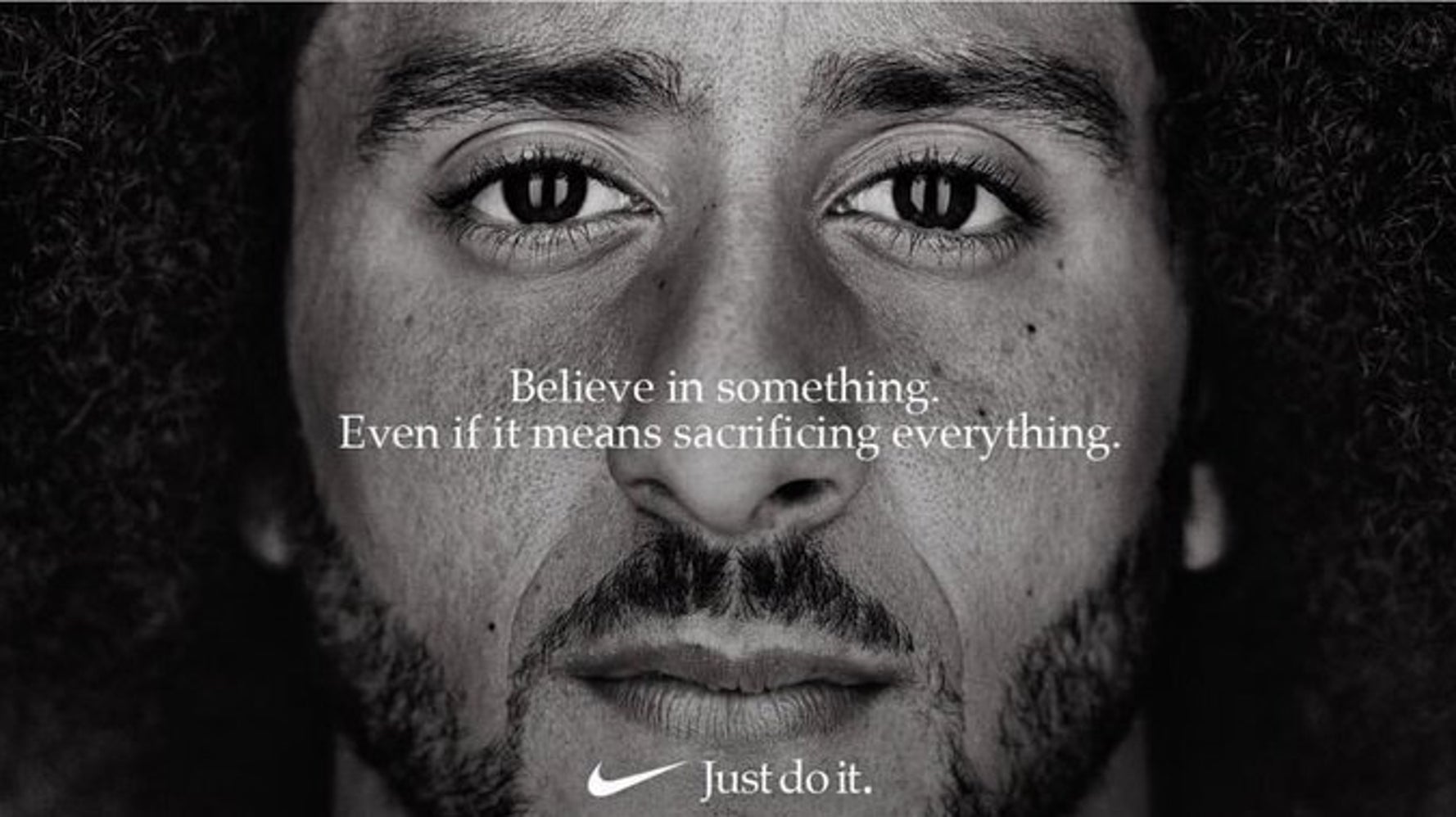 The controversial Nike commercial featuring former NFL quarterback Colin Kaepernick won a Creative Arts Emmy for best commercial on Sunday.
The ad, which infuriated President Donald Trump, pays homage to those who "dream crazy," in an extension of the brand's admonition to "just do it." It also features tennis ace Serena Williams, hoop star LeBron James and many other athletes who have overcome serious challenges.
The commercial was narrated by Kaepernick, who in 2016 helped to launch a movement to take a knee during the national anthem before NFL games to protest racial inequality and police brutality.
"Believe in something," Kaepernick said in the ad. "Even if it means sacrificing everything."
Trump slammed Nike the same day Kaepernick and Nike tweeted a video of the ad a year ago. The president insisted that the footwear firm was "getting killed with anger and boycotts."
In fact, sales soared after the commercial debuted.
Trump also said in an interview that the ad sent a "terrible message." Trump has long railed against Kaepernick and other players who took a knee, calling for them to be fired.
Kaepernick opted out of his contract as a quarterback with the San Francisco 49ers and became a free agent in March 2017. But he was unable to sign with another team after the demonstrations.
Earlier this year, Kaepernick settled a legal case against the NFL. He filed a grievance against the league in 2017, accusing team owners of violating the collective bargaining agreement by colluding to keep him from playing because of his protest.
Details of the NFL's settlement with Kaepernick were not released. However, he had said previously that he would not withdraw the case unless the settlement was lucrative.
REAL LIFE. REAL NEWS. REAL VOICES.
Help us tell more of the stories that matter from voices that too often remain unheard.